Oyo State Governor, Seyi Makinde, held a security meeting with traditional rulers in the state on Wednesday morning. Some of the traditional rulers present at the meeting were Alaafin of Oyo, Olubadan, Okere of Shaki, and many others.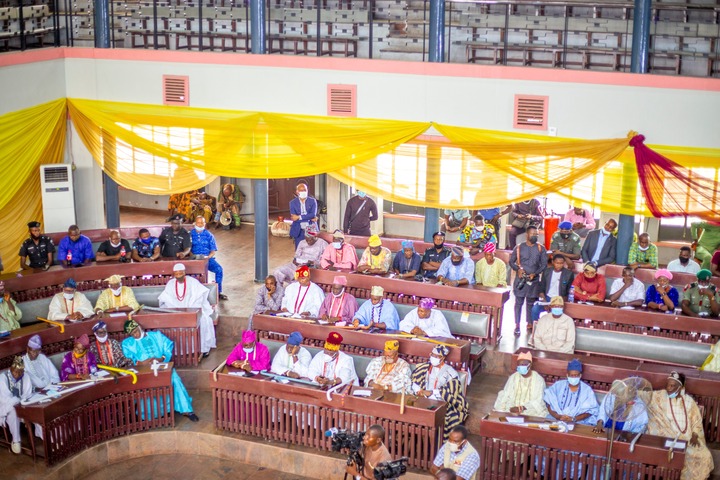 Heads of security agencies in Oyo State were also present at the meeting. The agenda of the meeting is on Oyo State security.
The governor said he updated the traditional rulers on the measures they've adopted to address the security challenges in Oyo states. He also said that traditional rulers are closer to the people, the government will work with them to gather intelligence.
"This morning, we held a security meeting with the Traditional Council of Chiefs and heads of security agencies. As agreed at our inaugural Security Task Force meeting, I updated them on the measures we are implementing to address the security challenges in Oyo State." The governor said on his Twitter handle.
Nigerians have reacted to the statement made by the governor, see some reactions below.
Tayyib said: "Please we no this administration is trying but put this more effort into security matter"
Adesope said: "Good evening Your Excellence I love the great work you have been doing in Oyo state, I pray almighty God will continue to be with you. I want you to please help Oyo state concerning the people called SARS they have been harassing up since last week Friday around Adetokun"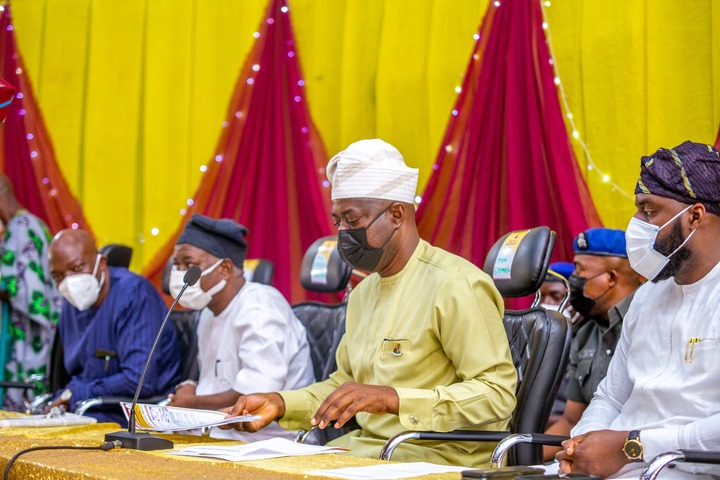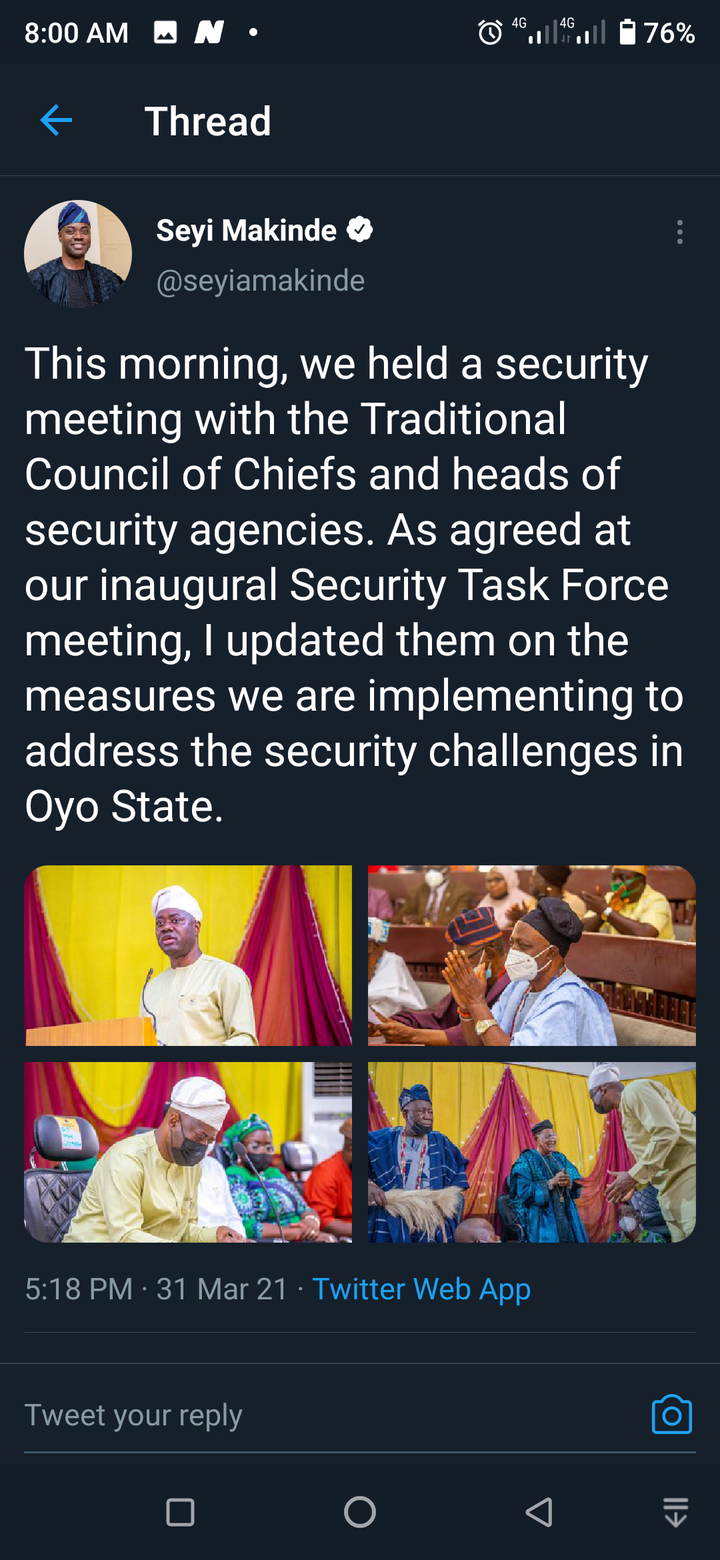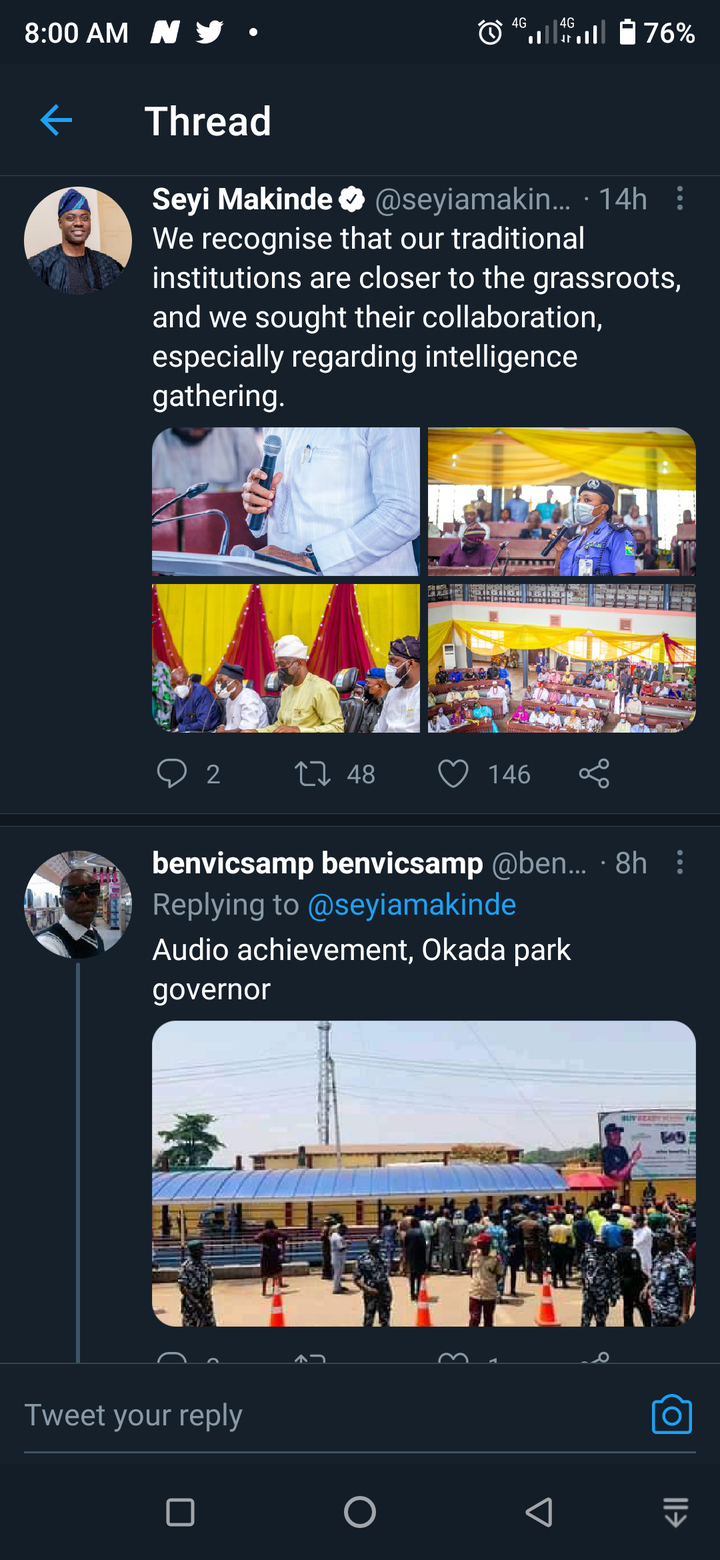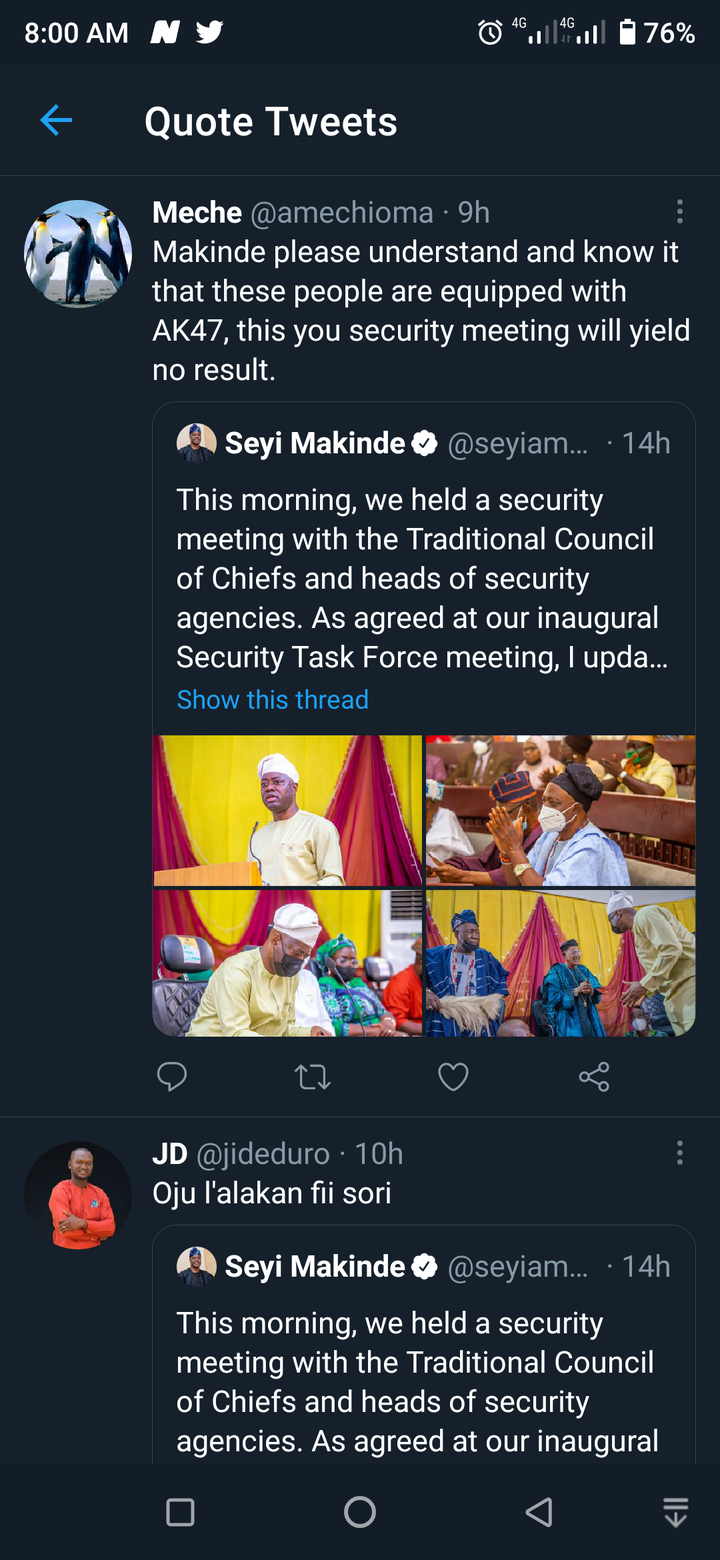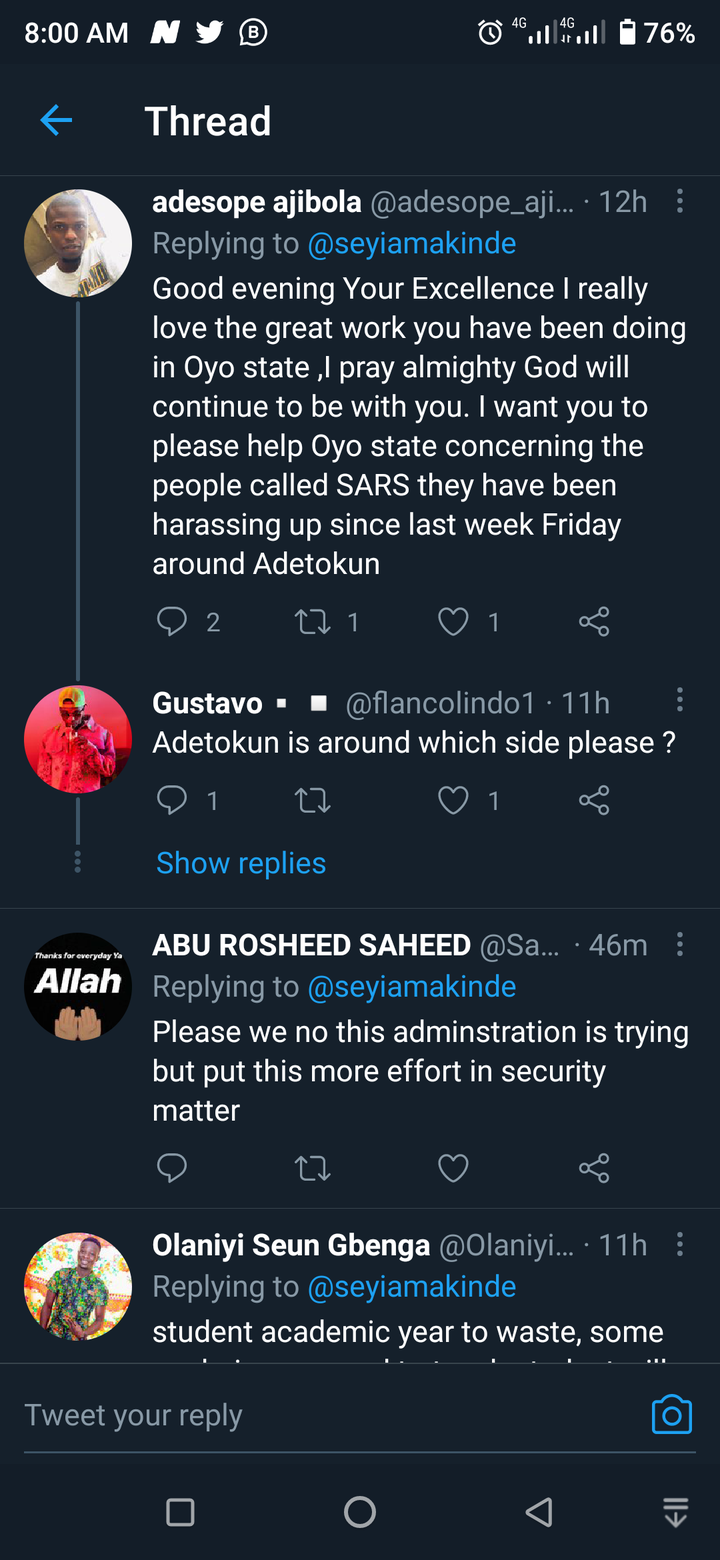 Content created and supplied by: OfficialReporter (via Opera News )