Many Nigerians went agog, hours after the Central Bank of Nigeria issued a statement concerning the trading of cryptocurrencies in Nigeria.
According to the central bank of Nigeria in the statement issued in the late hours of yesterday, the use of crypto-currencies in the country was prohibited, the reason being that there were lots of risks involved in it and that gullible Nigerians could be scammed or defrauded of their hard-earned money.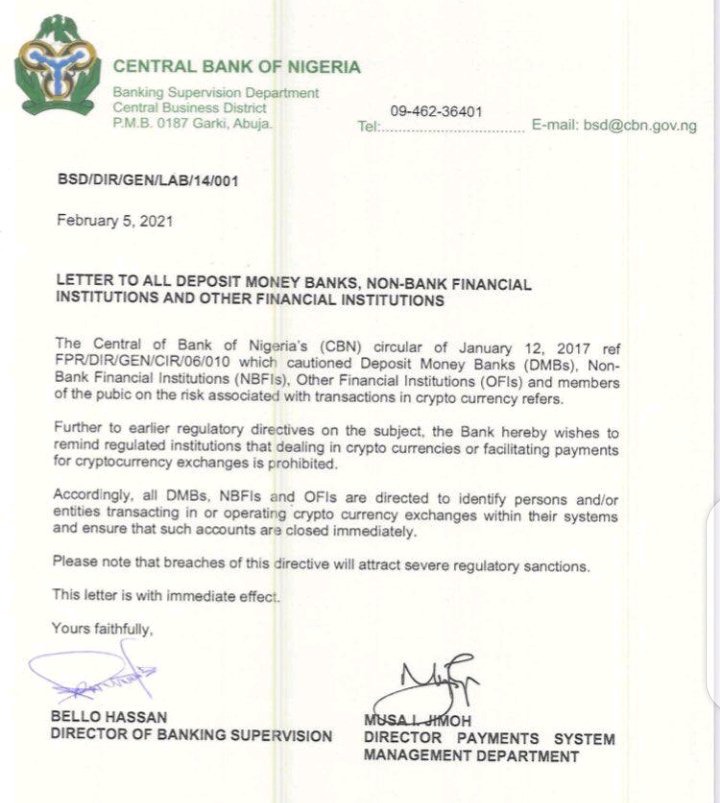 Recall that crypto-currency is a digital currency with high technological advancements, and decentralized making the currency have a very high value, one of its numerous advantages is that the coins are stored in a wallet online, and can be only accessed by the owners of the wallet, it also has the unique ability which makes any transaction made from the coin untraceable, this means that no technology can be able to trace any transaction made with the currency, therefore, making it impossible to help people who were victims fraudsters, the currency also increases daily in values thereby making it one of the most sought after currencies in the world.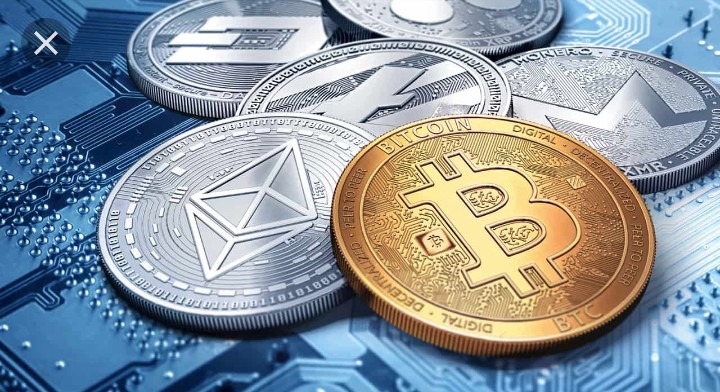 Cryptocurrencies are of different types but the most popular of them is Bitcoin, and lots of Nigerians are huge investors in the currency, hence their cry against the statement issued by the Central Bank of Nigeria.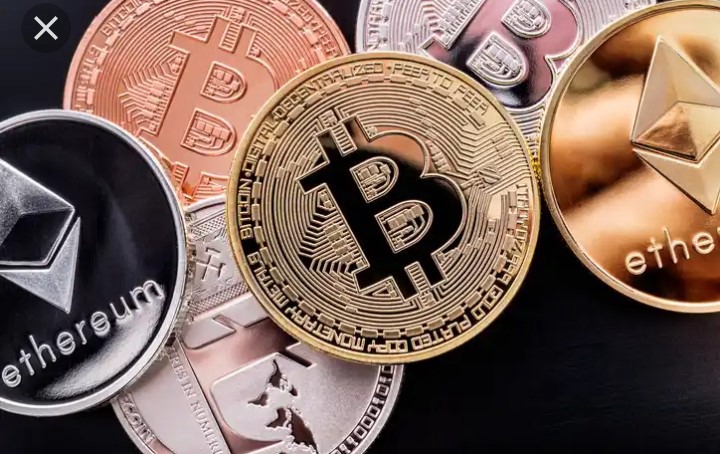 According to reports, Nigeria is second in place for countries that own or has invested in bitcoin, although the Central Bank of Nigeria had taken these steps to help curb fraud, and scams in Nigeria, many Nigerians are seriously criticizing the government for banning the use of crypto-currency in Nigeria.
However, while Nigerians lament over the latest development, Mr. Adamu Garba a Fulani Man who has been known as an avid supporter of President Muhammad Buhari's administration has come on Twitter to educate Nigerians about the statement issued by the Central Bank of Nigeria.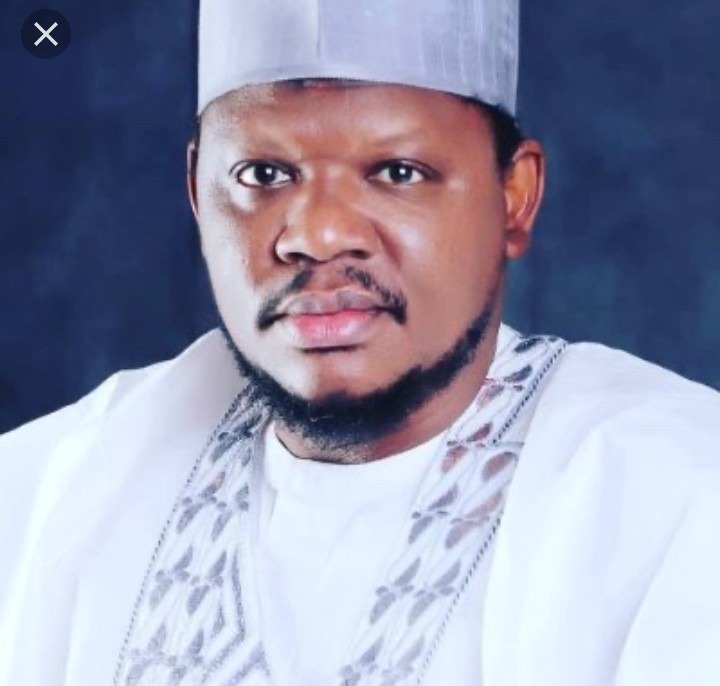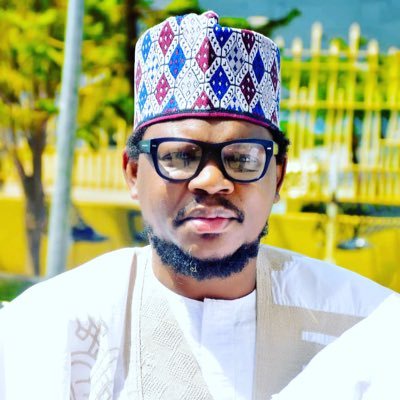 According to him, the central bank of Nigeria didn't ban the use of cryptocurrencies in Nigeria but rather had stopped financial institutions from partaking in it.
In his words: CBN didn't prohibit crypto in Nigeria, they simply asked Nigerian financial institutions not to take part pending regulation.
You know the issue with the dollarization of Nigerian financial space, crypto activities on Nigerian banks help to further create a scarcity of forex, Everyone can do trade on crypto but not through The Nigerian financial system. This belief is a sound policy that needs to be supported.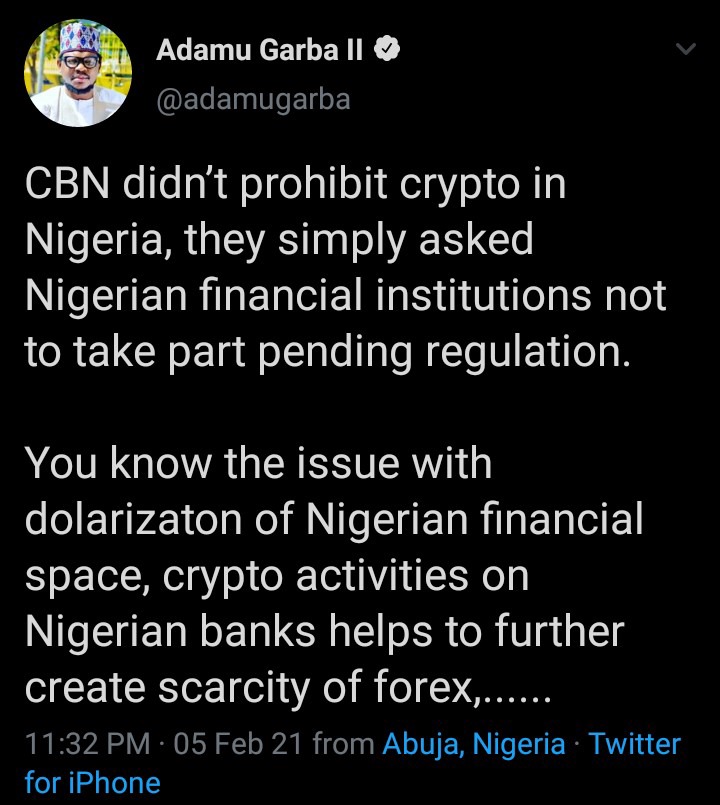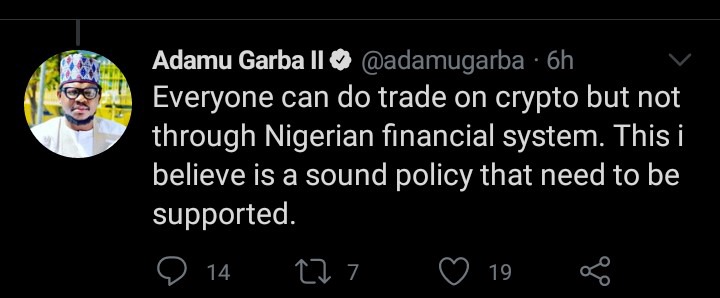 According to Mr. Adamu Garba, he believes that the Central Bank of Nigeria had taken the rights steps.
However, many Nigerians didn't agree with the Fulani man's opinion and many of them took to the comments section to help out their frustration on him.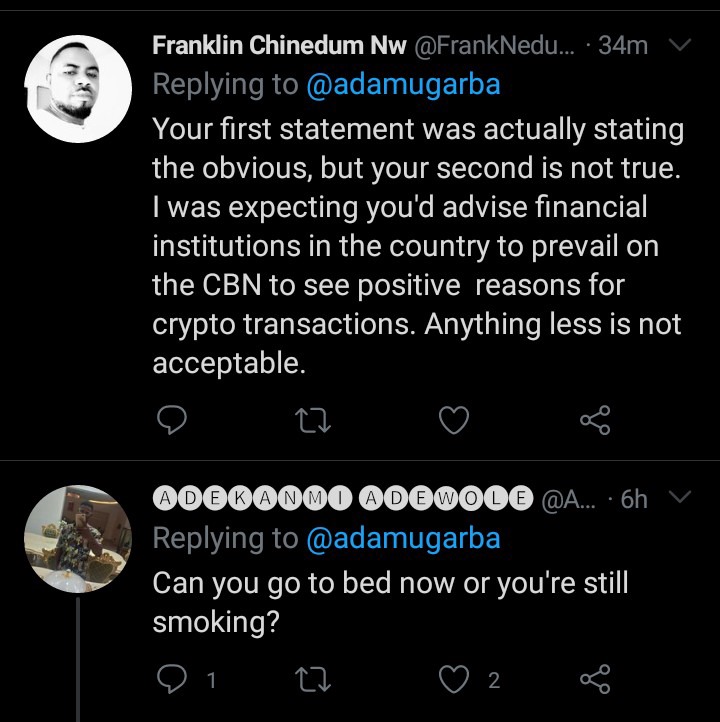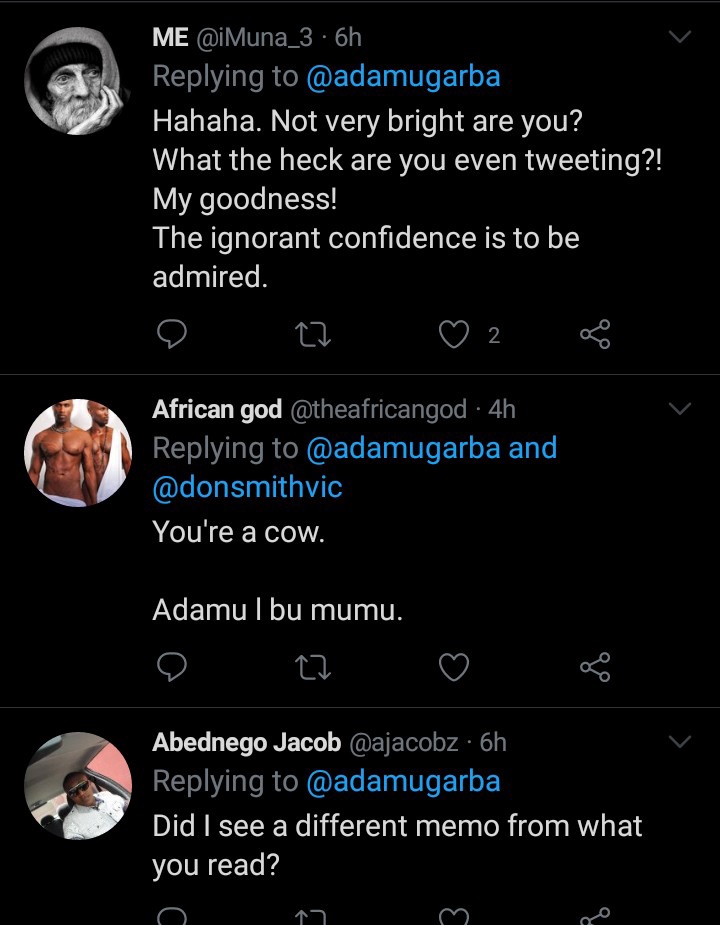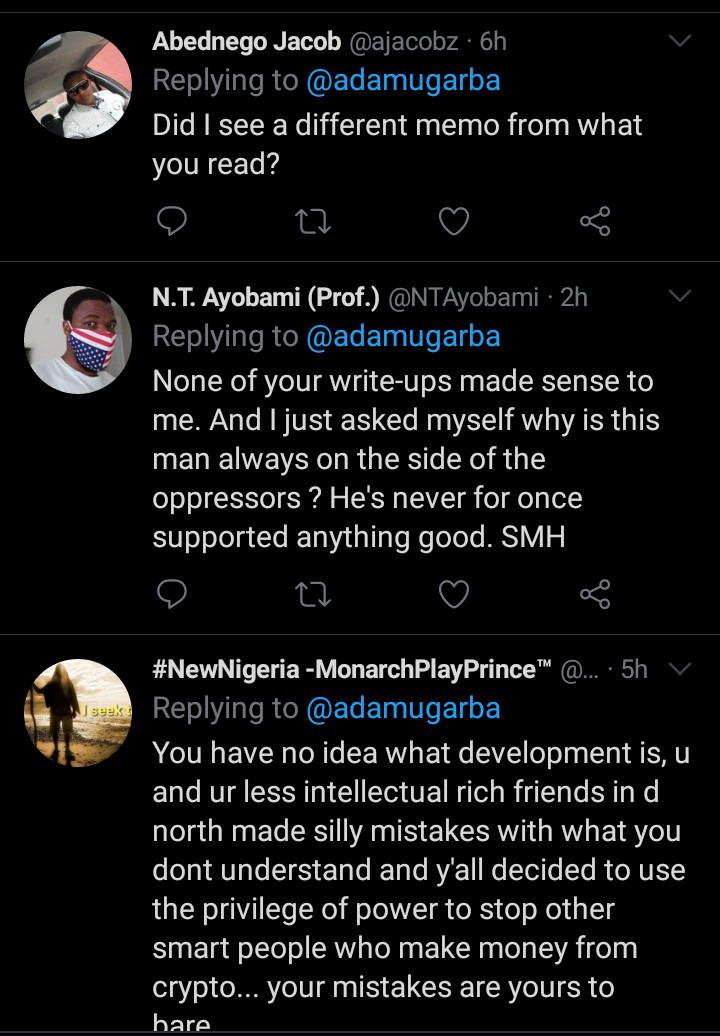 With the above explanation by Mr. Garba don't you still think they're one and same with that of the CBN?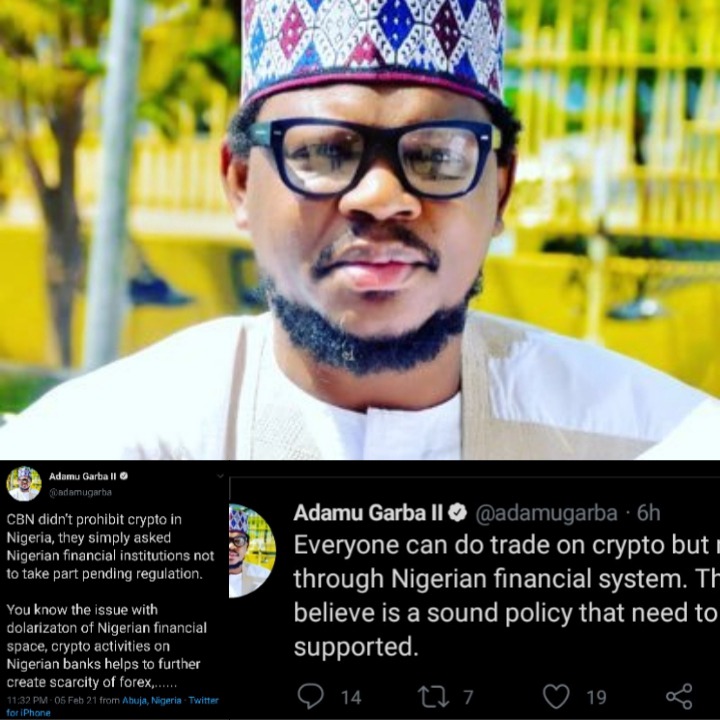 Was Mr. Adamu making sense or saying nonsense?
Kindly drop your opinion in the comments
Content created and supplied by: Greatblize (via Opera News )