Man Warn Igboho, to not start a religious war by saying its wrong for Oluwo to be calling himself Emir
Sunday Igboho attacked Oluwo of Iwo saying it is wrong for him to call himself Emir.
A Facebook user called Prince Ayobami Abdul Rokeeb Rauntizy took to his Facebook handle and warned Sunday Igboho on his comment.
He said:
Emir is not Fulani Language but Arabic used for Rulers. Oluwo has many times described himself as Imam and number one Muslim in Iwo, Iwo which is known as the City of Alfas is not new to Islamic doctrine...Just like Ooni Adeyeye would go to Church and Bow before God, Oluwo also bows at Mosque before God. Even Sunday is not a Yoruba name but a Christian name.
He must not bring the religious war to the SW. Recently, FG warned about this but some people think it was a joke!
SW will not go to war with any religion or tribe but we will attain peace in the region without spoiling our record.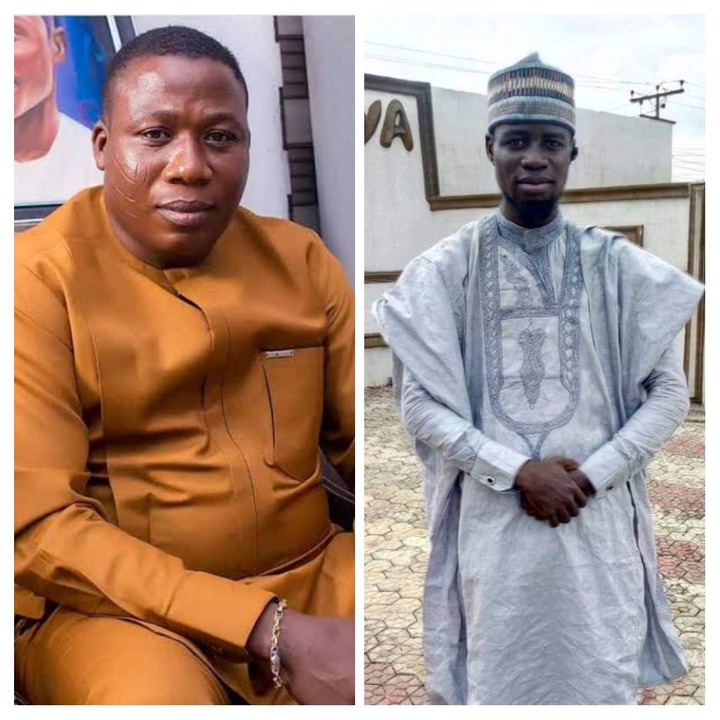 Check his post below: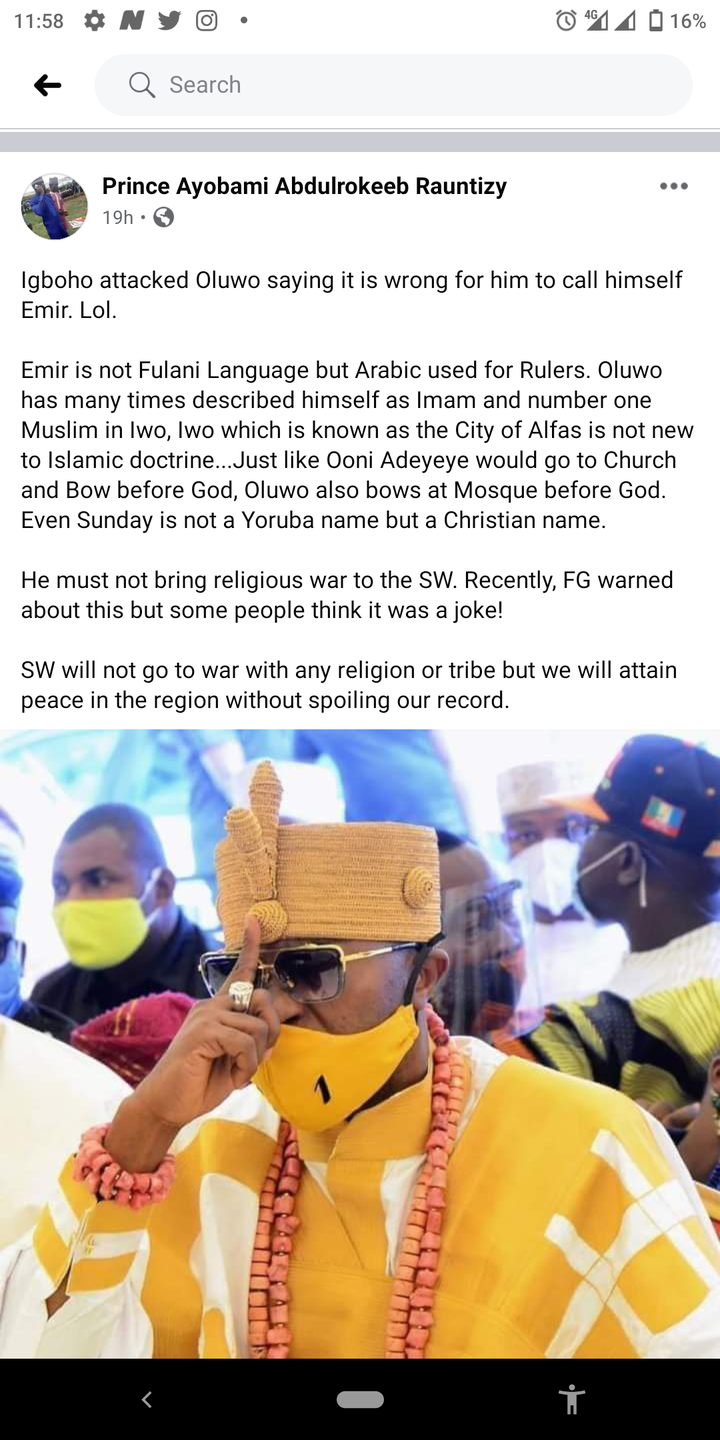 What are your thoughts on this?
Like, share, and follow for more updates.
Drop your comment below.
Thanks
Content created and supplied by: HealthTip&Lifestyle (via Opera News )