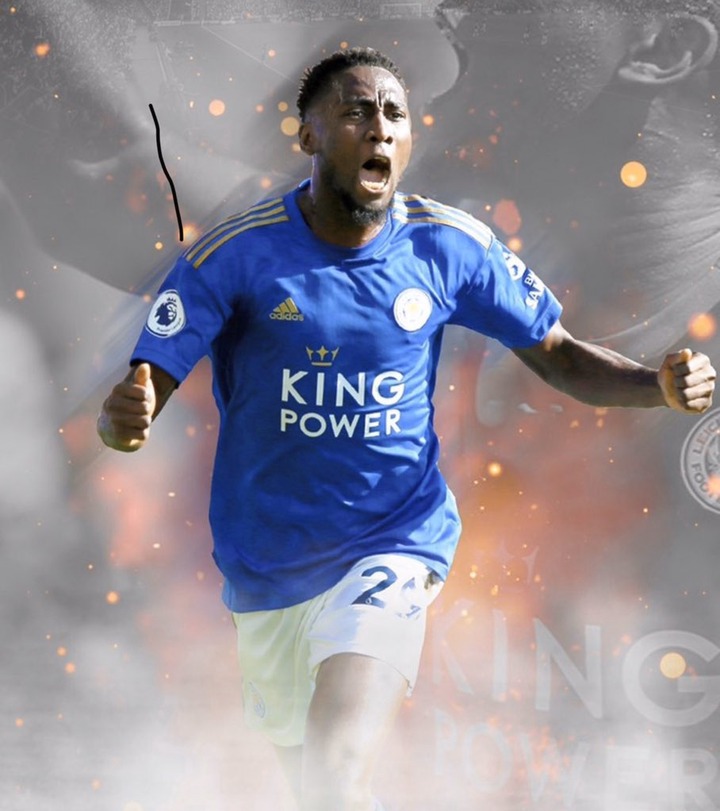 Wilfred Ndidi is a Nigerian football player who plays for Leicester City FC. The 24 year old is a colleague of Kelechi Iheanacho. He knows Kelechi Iheanacho's capabilities on the football field. At the Super Eagle, he plays as a defender.
Wilfred Ndidi is a strong defender who is ready to obstruct and tackle any obstacles that comes his way. At Leicester city, Wilfred Ndidi plays a different pattern of play. He plays in the midfield.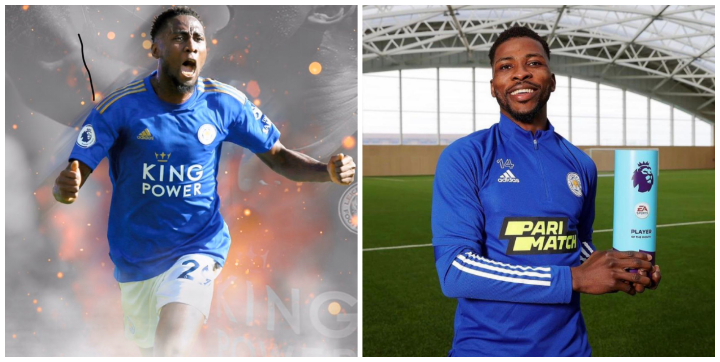 Wilfred Ndidi is married to Dinma Fortune. The marriage solemnization tool place in 2019. The union is blessed with a child. The player is one of the industrious and rising stars to watch at Leicester City and also back home Nigeria.
Wilfred Ndidi recently congratulated Kelechi Iheanacho for winning the Premier League player of the month. Wilfred Ndidi was all happy for his friend and colleague. He posted a video showing the two players walking and discussing about the award. Wilfred Ndidi even called Kelechi Iheanacho a "Senior man". See video link below.
https://twitter.com/Ndidi25/status/1377924020394459137?s=19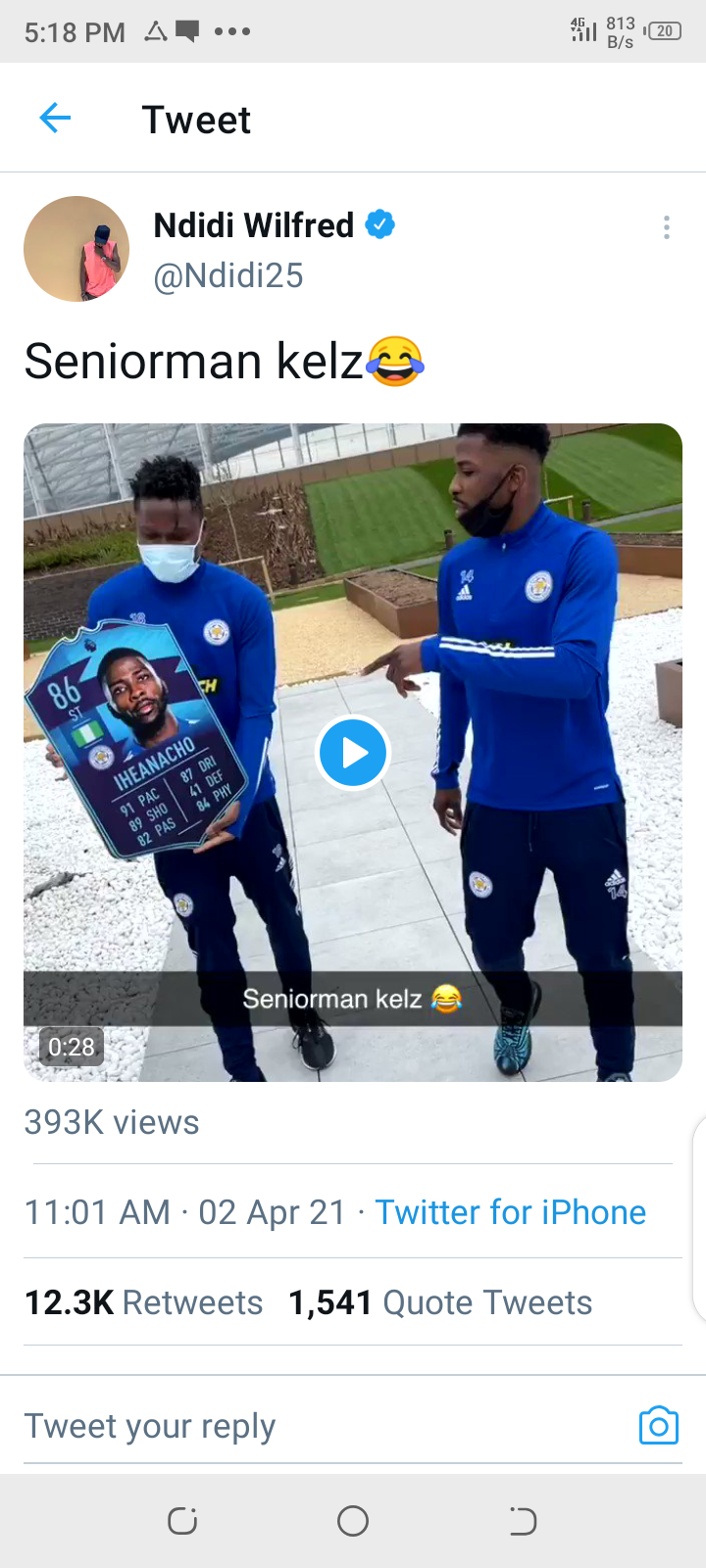 The Premiership player of the month had been won in the past by three other Nigerians. Kelechi Iheanacho becomes the forth Nigerian player to win the title. Kelechi Iheanacho now joins the likes of Jay-Jay Okocha, Peter Odemwingie and Odion Ighalo.
Kelechi Iheanacho now serves as the fourth Nigerian player to win the monthly prize, after he scored five goals in three matches in the month under review. Congralations to Kelechi Iheanacho. We are wishing him more success and achievements in the nearest future.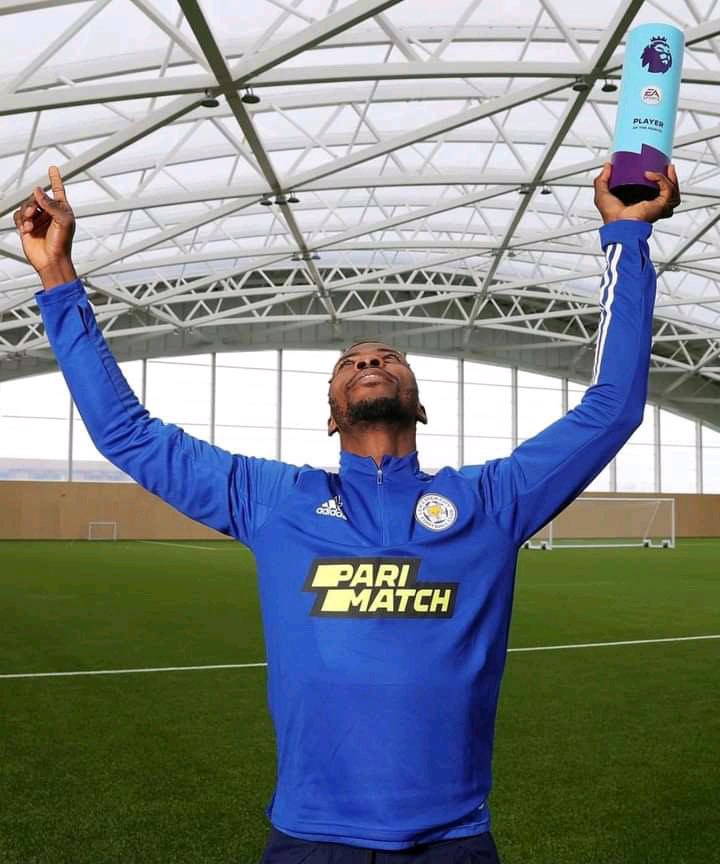 Content created and supplied by: Nabimah (via Opera News )