Why do you throw away orange peels? it is the healthiest part of the entire fruit,don't you know? The orange peel, when pressed,brings out a liquid-like substance called Limonene. Its chemical form is D-Limonene. D-Limonene content of an orange peel is considered as a special oil but quite flammable.It serves as a self defense against insects and mold trying to attack the orange fruit and more.
Limonene is the fluid extracted from the peels of oranges and other citrus fruits.It is often used as a natural treatment for a variety of health issues and is a popular ingredient in household items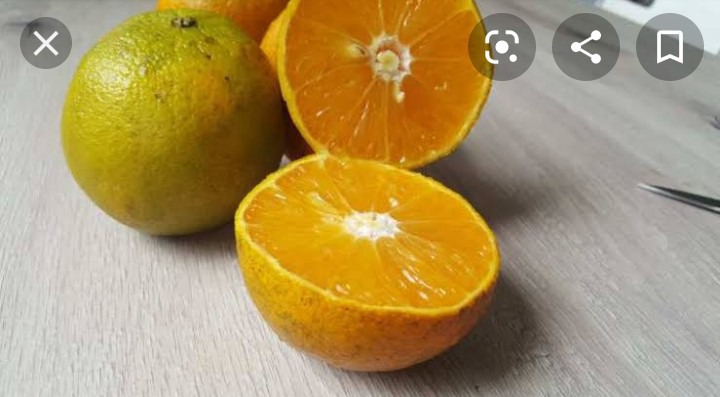 (picture used for illustrative purpose)
Benefits:Why you shouldn't throw orange peels away.
1) The orange peel ,compared to its fruit has more vitamin C content.According to Healthline.com,"Just 1 tablespoon (6 grams) of orange peel provides 14% of the Daily Value (DV) of vitamin C — nearly 3 times more than the inner fruit" Vitamin C helps to prevent lungs infections and also build body immunity against diseases.
2. Orange peel contains pectin,a fiber that helps to regulate blood sugar levels.This is essential for diabetic patients.
3) it also contains flavonoids which helps to heal inflammation
4) Limonene in orange peels contains anti-inflammatory,anti-bacterial and antioxidant properties which is good for treating acne and other skin issues
5) D-limonene is also used in food manufacturing, some medicines, and as a fragrance in body products likes perfume, aftershave lotions, bath products, and other personal care products. 
6) The ability of D-Limonene to protect the orange fruit from insects has made it useful in the production of insecticides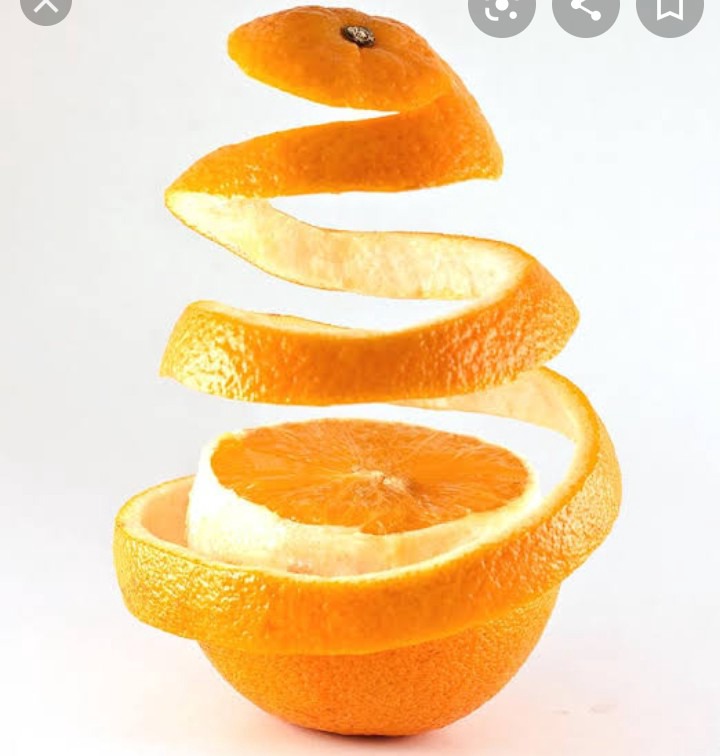 (picture used for illustrative purpose)
Side effects of eating orange peel
1)Its D-Limonene can cause stomach upset and reflux in some persons.Also,it is not yet advicable for children,pregnant women and nursing mothers to take it. 
2) Due to their tough texture and high fiber content, orange peels can be difficult to digest.
3) Due to the pesticides that is being sprayed on oranges to preserve them from insects,the peel seems to habour some amount of pesticide. So ,it is advicable to wash properly with warm water if you wish to eat the peel.
4)It also has Unpleasant taste.
Reference:
Wikipedia
Healthline.com
Medicalnewstoday.com
Content created and supplied by: frendygodwin (via Opera News )