The Rivers State Governor, Ezenwo Nyesom Wike is no doubt one of the outspoken Governors in Nigeria, who always use every given opportunity to speak out on things concerning national policies. He has worked hard to ensure there is hamourny among religious groups and leaders in his State by visiting them and also encouraging them on the need to live as one and tolerate one another even in the face of provocations.
Governor Wike has in different occasions made it clear that he is rooted in God and will not do anything to compromise his stand and belief in God.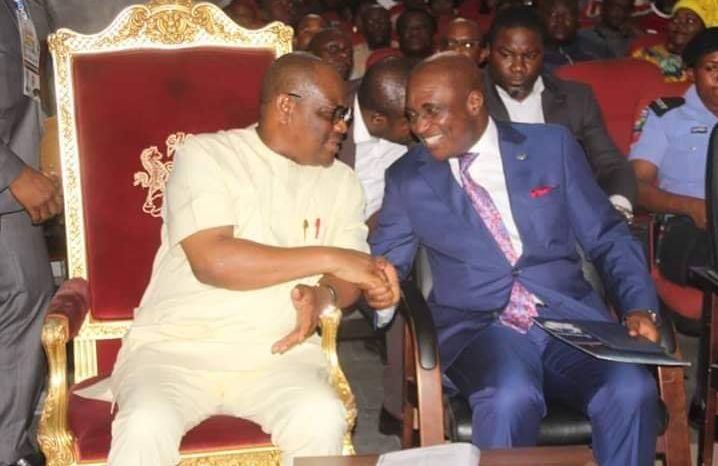 He said this during one of his visit to Salvation Ministries Church headquarters in Port Harcourt, Rivers State.
The Rivers State Governor has since he was elected as the Governor established a cordial relationship with Pastor David Ibiyeomie, the founder and Senior pastor of Salvation Ministries Church. He has been to the Church in many occasions which include during the Church annual programme; 5 Nights Of Glory, Pastor Ibiyeomie's birthday celebrations and also he has visited the site where the Salvation Ministries Church is constructing her headquarters at Iguruta area of the State.
The first-two photos below was when the Rivers State Governor, Ezenwo Nyesom Wike in company of Pastor David Ibiyeomie and their team paid a visit to the construction site of Salvation Ministries multi billion headquarters.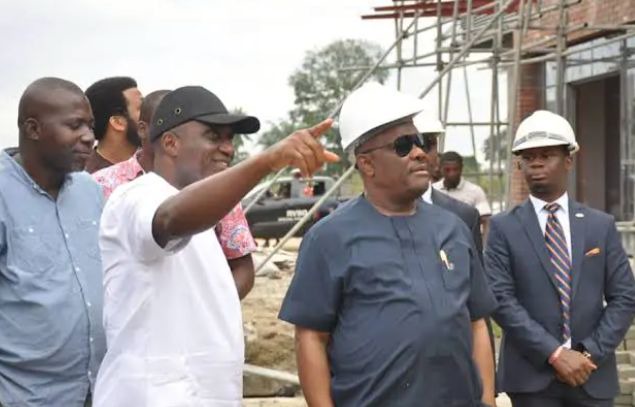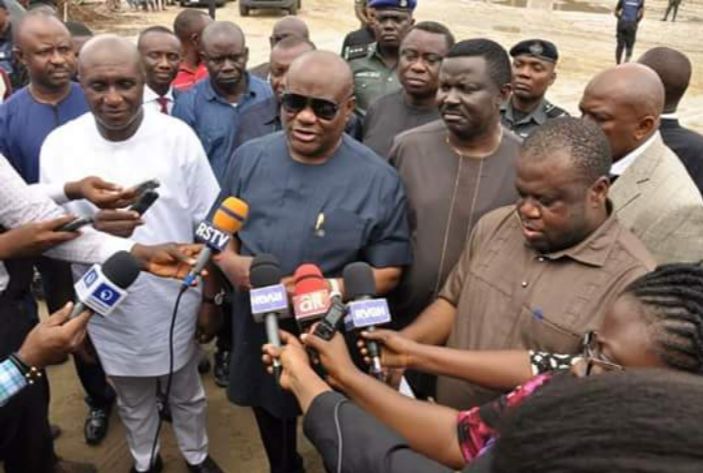 After Governor Wike was elected as the Governor of Rivers State in 2015, he took his team and cabinet members to the Salvation Ministries Church on Sunday January 31, 2016, where he did his victory thanksgiving for the successful election.
Barrister Wike during the thanksgiving said: "We thank the Almighty God for His Grace. For without Him, we are nothing and we could have done or achieved nothing."
He said this after his victory at the Supreme Court of Nigeria.
See photos of different times Governor Wike visited Pastor David Ibiyeomie's Salvation Ministries Church for Church programmes: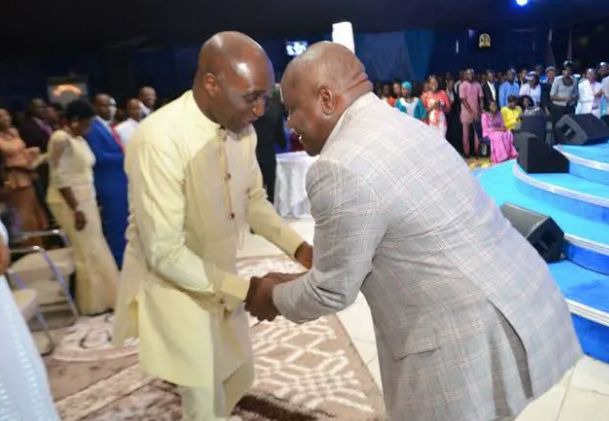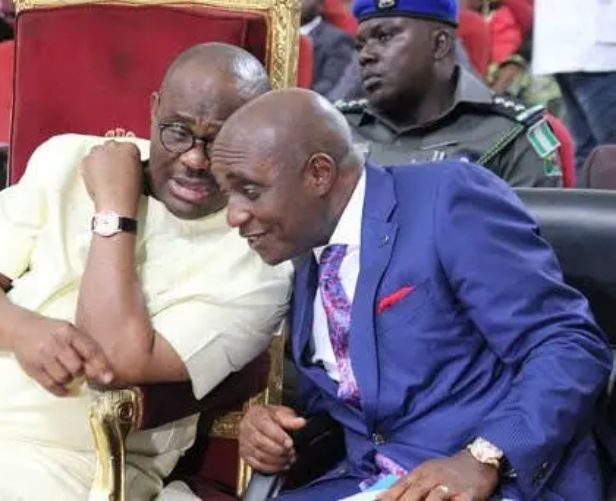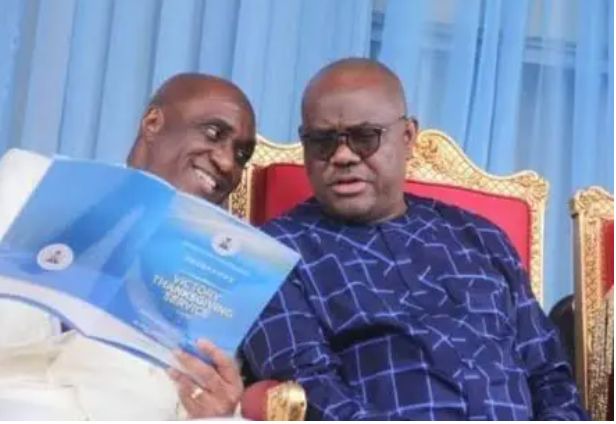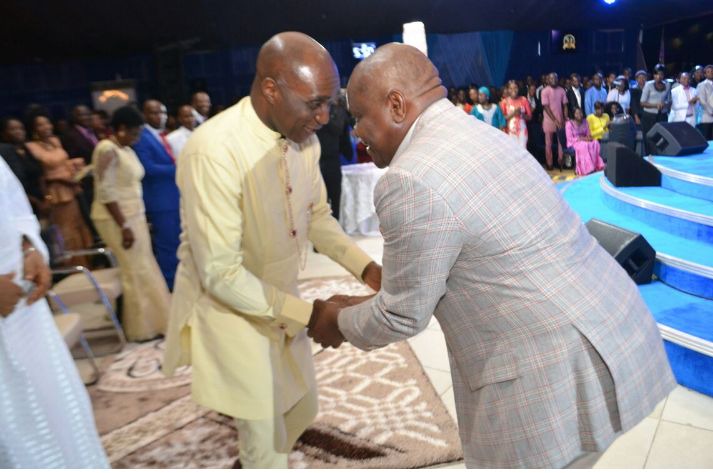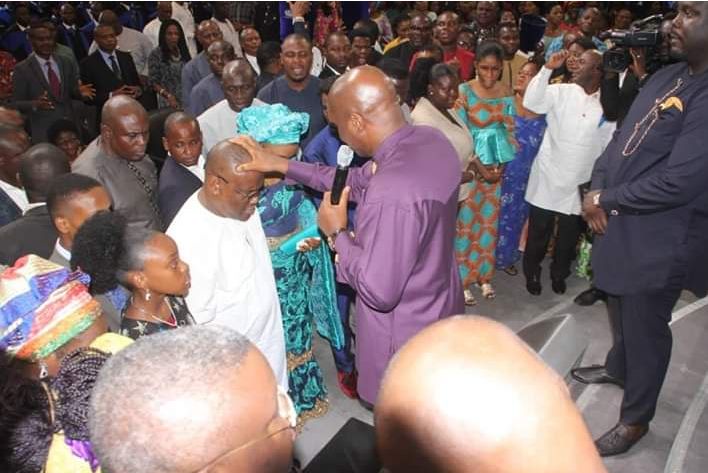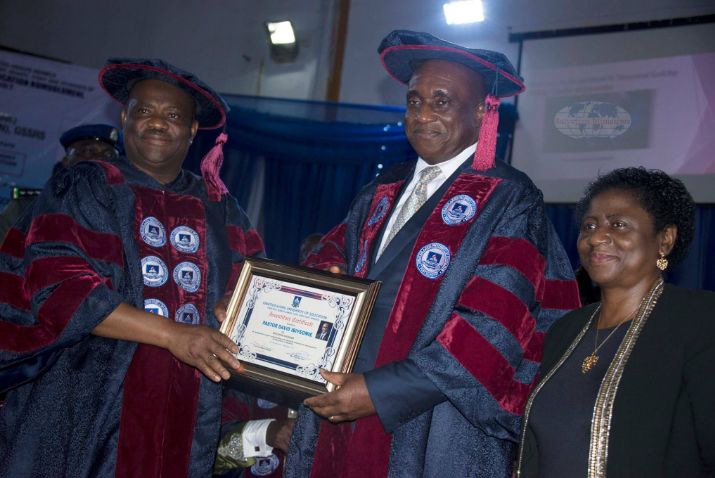 What do you think of Governor Wike's visit to Church programmes?
Share
Content created and supplied by: BelieveAll (via Opera News )