In this part of the world, a man is always referred to as the head of the home and one of the attributes that make him the head is being able to fend for his family.
Africans usually believe that when a woman starts fending for the family, then her husband may end up losing his place as the head of the home. It is believed that such a woman will no longer give to her husband the respect that he truly deserves.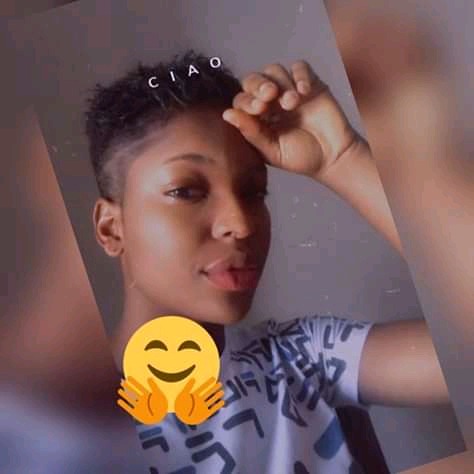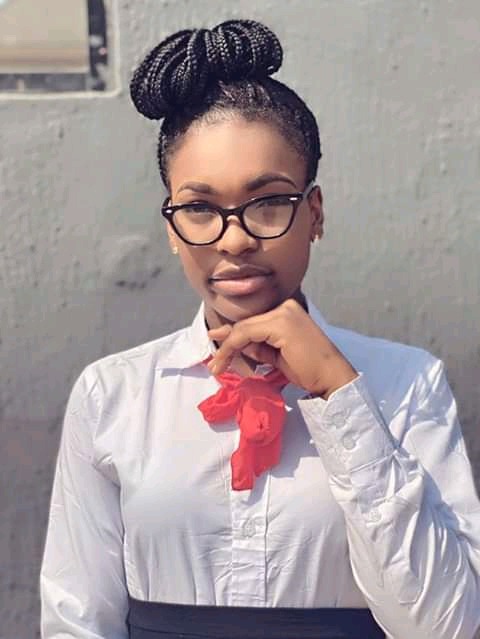 On the contrary, a Nigerian lady known as Okereafor Onyinyechi questioned this common belief that has been in place over the years. According to her, the mindset of a man always being the breadwinner of the family should be erased.
She further emphasized that if a man's business suffers a loss, it is the duty of his wife to pick up from there and start shouldering his responsibilities because they are meant to be married for better for worse.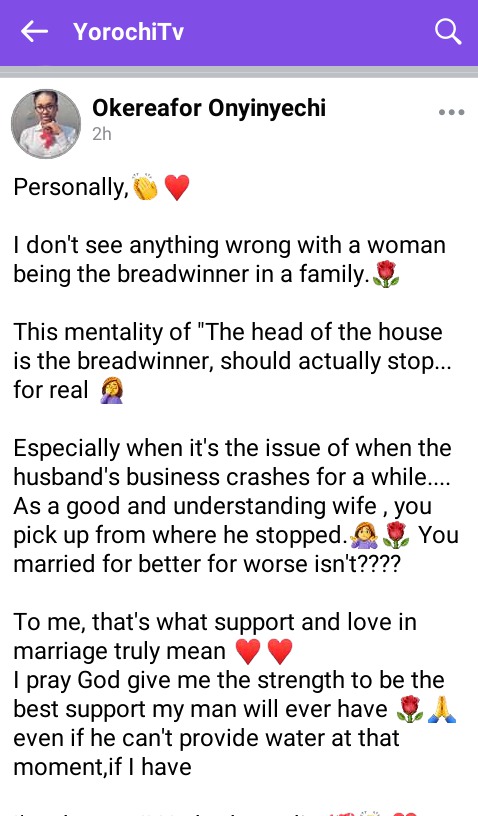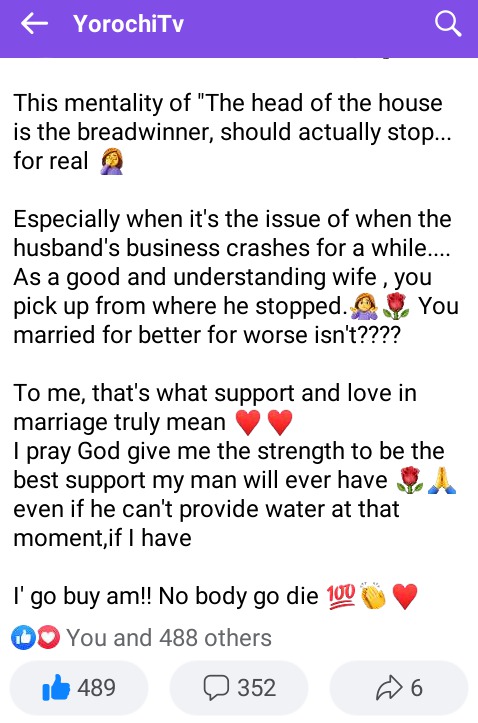 Personally, I think that while it is proper for a good wife to help her husband when he is financially incompetent, she might gradually start feeling pompous and disrespect her husband in the long run. See the reactions of some Nigerians to her opinion below: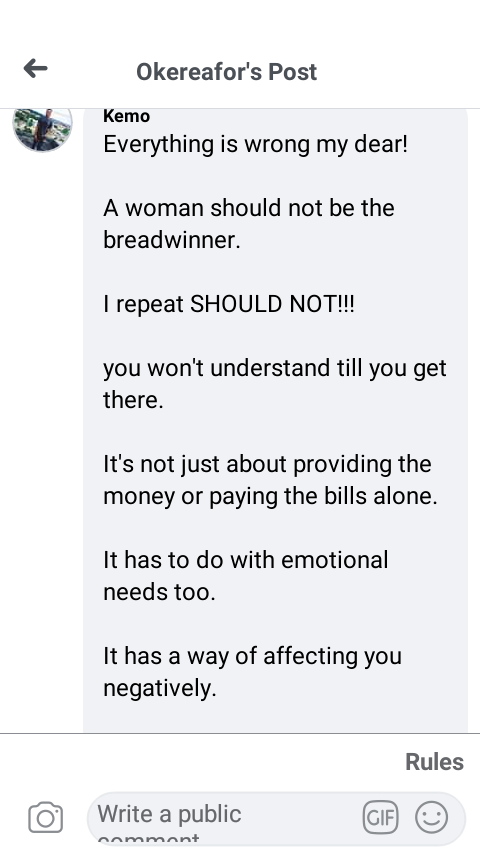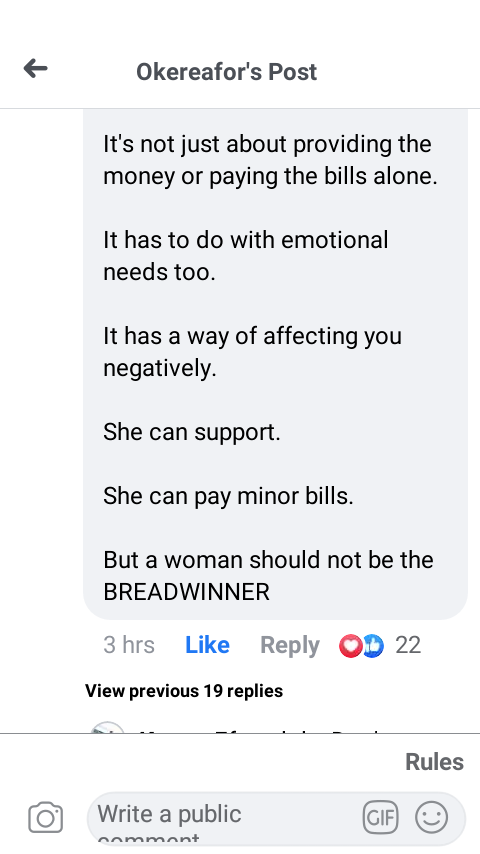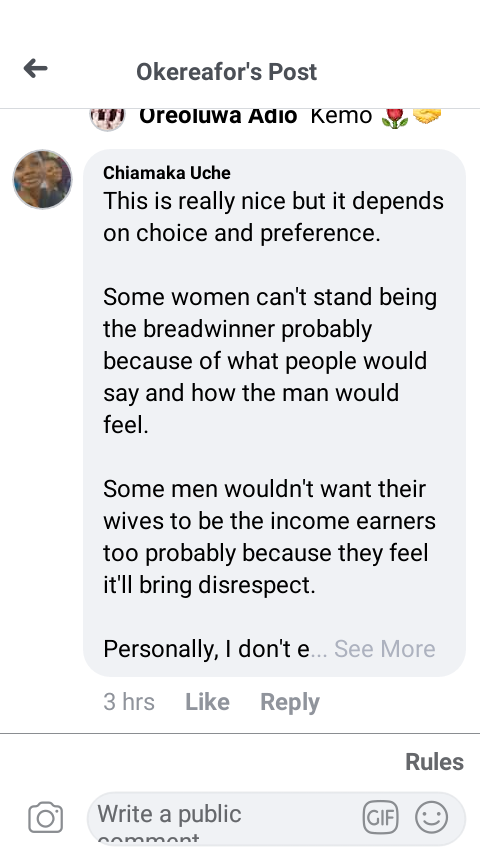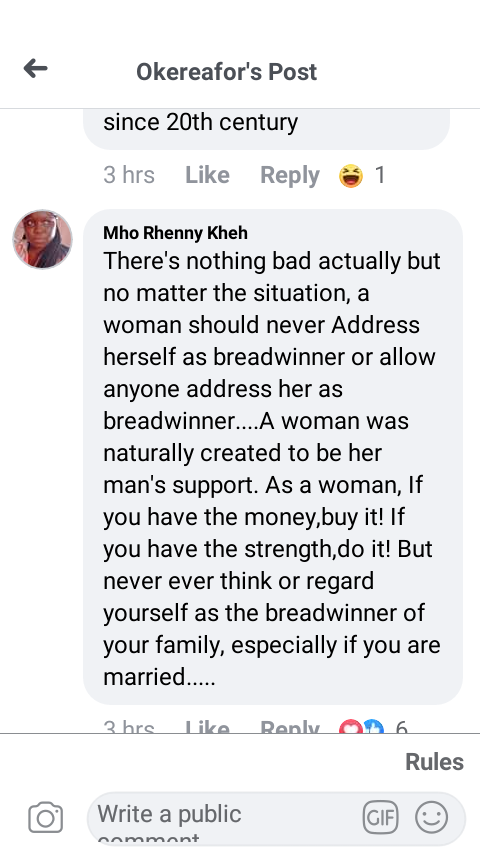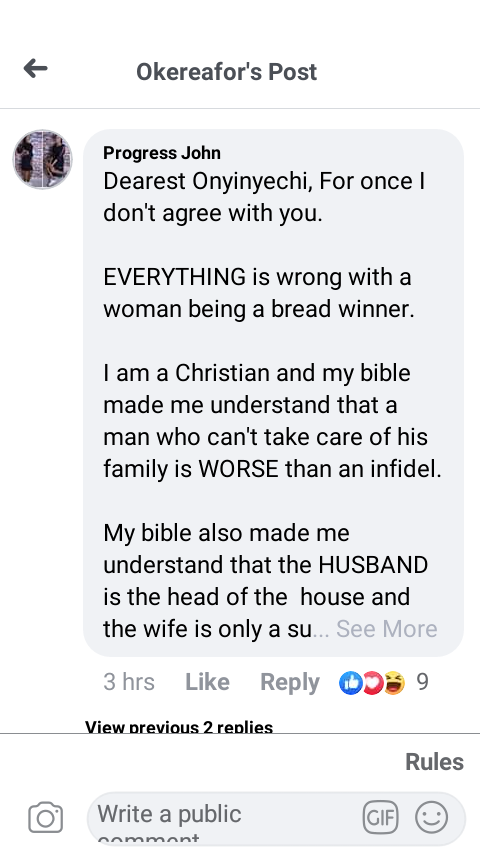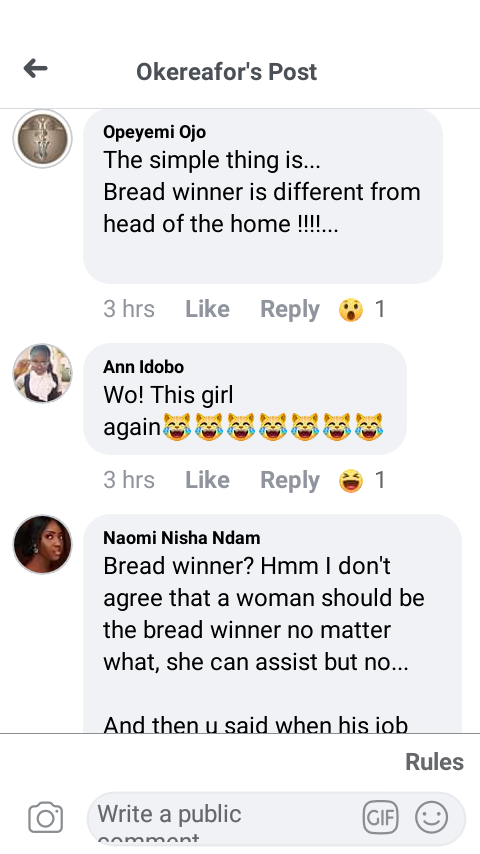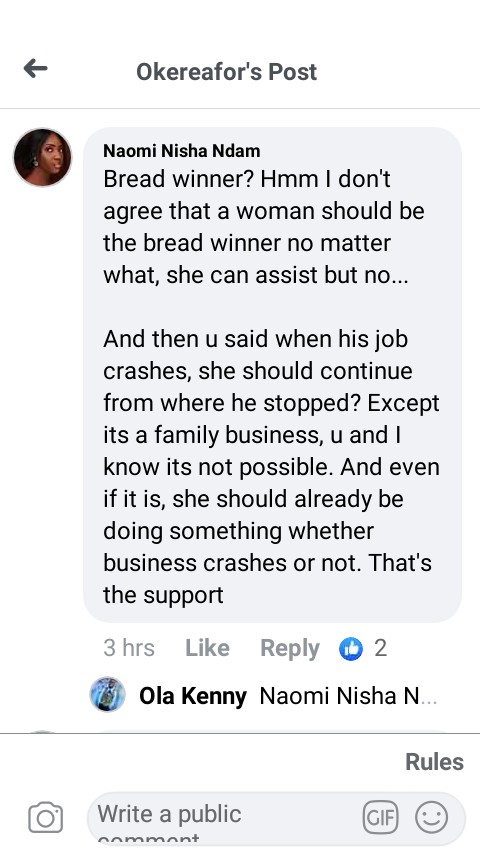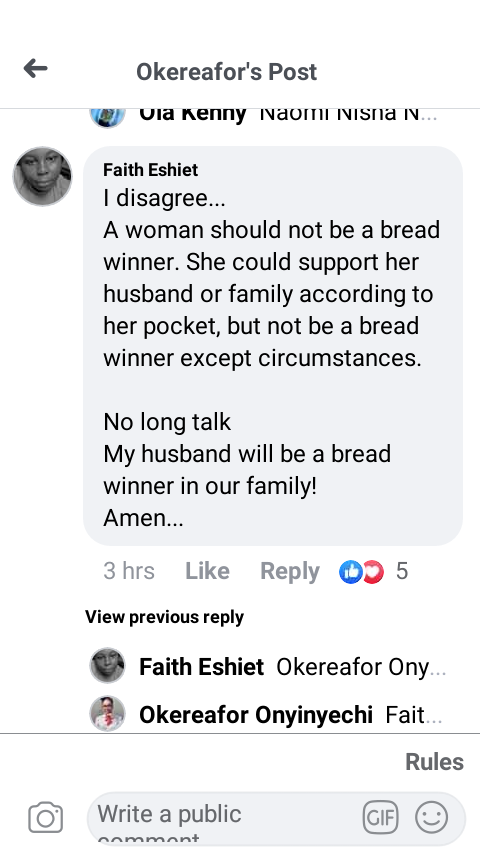 What's your take on this? Would you rather take sides with this beautiful lady or disagree that there is nothing wrong with a woman being the breadwinner in a family?
Kindly like and share this post.
Content created and supplied by: SollyD (via Opera News )