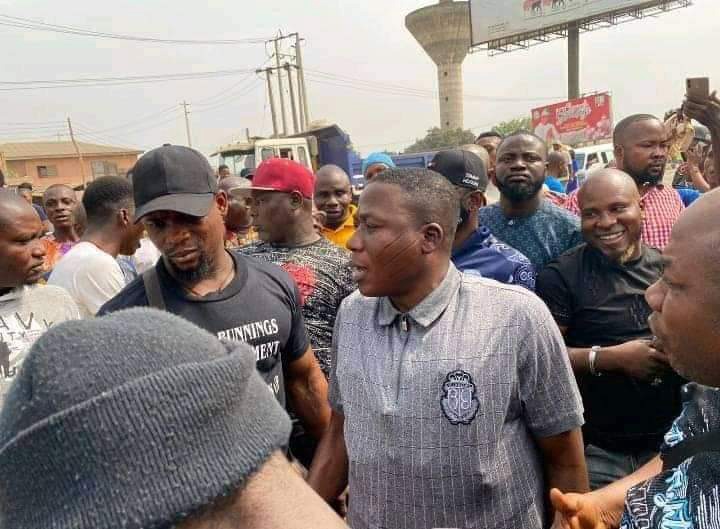 Sunday Igboho has over night become quite popular in Nigeria. This was after he took action as he promised he would after the end of the ultimatum he gave the Fulani herdsmen in Ibaraba community in Oyo state. Following his action of destruction of properties belonging to the Fulani herdsmen in the area, he was ordered to be arrested but however nothing has been done. Sunday Igboho also went to a community in Ogun to carry out what he did in Ibaraba community without any authority taking action. Since he started championing the cause of the Yoruba people according to him. He has been through many controversial situations, his house got burst, many prominent Yoruba leaders have criticised his action while some of given him accolades.
The major reason for Sunday Igboho's struggle is to champion the cause of the Yoruba people against the crimes allegedly being committed by Fulani herdsmen in their land. According to him he has peaceful called out the Fulani herdsmen to bring out the criminals among them so they can be punished for their crimes but this seem not to be happening. Sunday Igboho has been through many interviews in recent time, in one of this interview he was likened to IPOB leader, Mazi Nnamdi Kanu.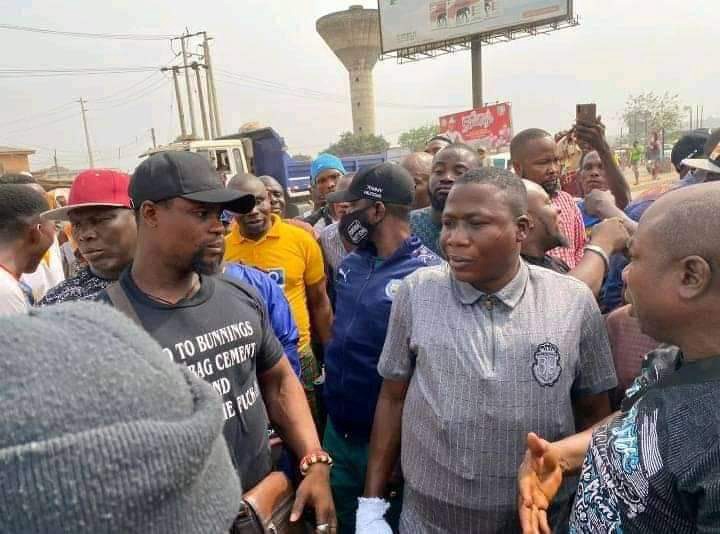 Sunday Igboho immediately refute what the interviewer said by making it known that his agenda is different from that of Mazi Nnamdi Kanu who he said is not carrying his people along. He again place emphasis on the fact that his cause is for the plight of the Yoruba people being killed, raped, abused, intimidated by some elements among the Fulani herdsmen. He said all he wants for his people is peace, harmony, justice and good governance.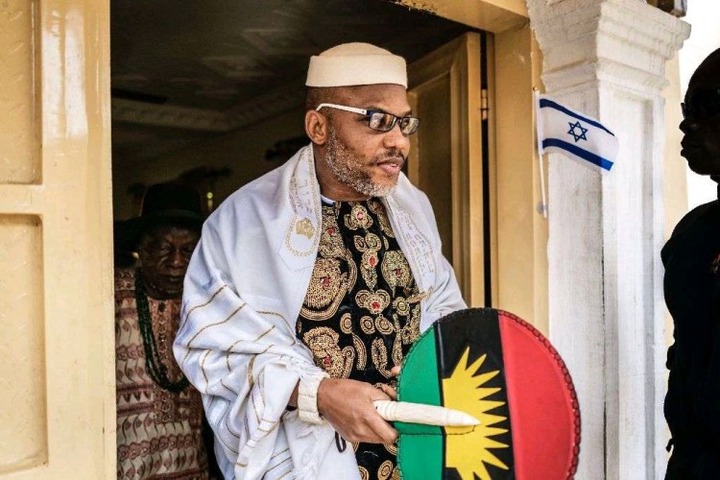 Mazi Nnamdi Kanu on the other hand have been agitating for the Ingenious People of Biafra to be separated from Nigeria. But recently his concern has been on on the activities of Fulani herdsmen in the East, through the security outfit of ESN. The struggle of Nnamdi Kanu and Sunday Igboho seem very a like, I believe this was the reason the interviewer asked Sunday Igboho that question which o he completely. Refute. This goes to show the level at which an activist from the east cannot support a fellow activist from the east or other parts which is very sad.
Meanwhile, the North remain as one, you don't see them talk about each other but only show support for one another, despite any challenges they face they stand as one and backup each other. This act I believe have kept them in the political sphere for quite a long time in the county. Activists from other parts of the country need to learn to unite together.
What do you think about this?
Content created and supplied by: Kayceejournalist (via Opera News )