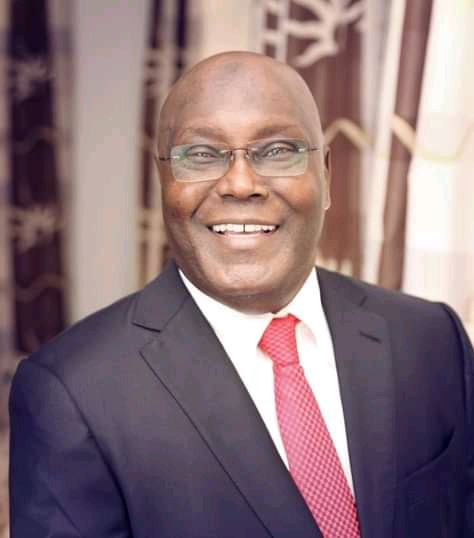 Many people will never understand what is happening in the country, as the leadership are in a course that isn't pleasing to the citizens, it is as if they are driving the country to ruins, no one understands what is going on anymore, the leaders have decided that they are not accountable to the public they are supposed to be serving.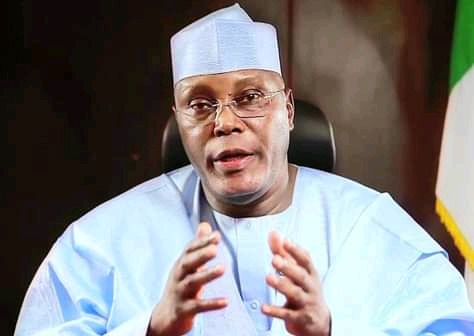 Everything about the country seems to be plummeting with no hope in sight, as the leaders seems to lack vision, with their only mission been the misappropriation of public fund through white elephant projects, which are often inflated to suit the selfish desires of the few who holds public offices, and their cohorts.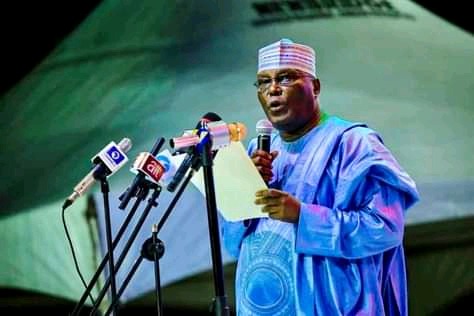 With the way the country is been driven, many people are predicting days of doom ahead, as there are no viable or concrete match to safeguard the nation, and product its resources to be effectively administered towards the betterment of the life of citizens in the nation.
With all the shenanigans playing out in the country, and the borrowing habit employed by the leaders in the nation to make the budget of the country, former presidential candidate of the People's Democratic Party, Atiku Abubakar had taken out time to bear his mind, as he asserts that, ''Our national debt has grown from ₦12 trillion in 2015 to ₦32.9 trillion today'' saying Indeed that is shocking enough to cause us to be more prudent in the way we commit future generations into the bondage of bonds and debt.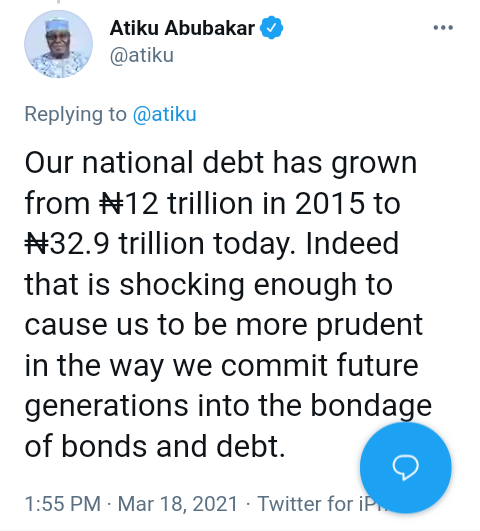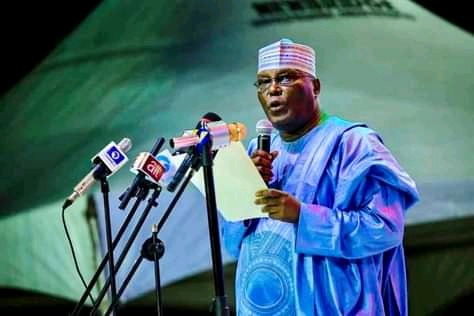 Which is nothing far from the truth, as the debt that the country is collecting today will have to be paid off someday, and this will lead to milking citizens of the country via taxation, or other avenue for these debts to be paid off, what the country's leaders are doing today is really painful, and at last citizens will be made to suffer for the attitude of those who they entrusted into public service.
Content created and supplied by: Abdullahi7724 (via Opera News )