See the colour of fried rice a lady made for her fiance that got people talking.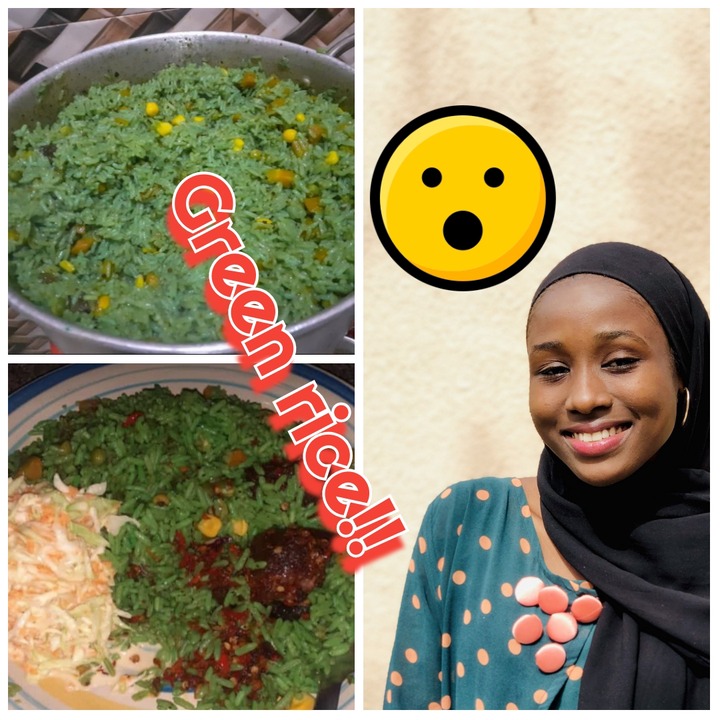 A lady known as @maryamaa on twitter has created controversy after posting the pictures of the food her roommate cooked for her fiance, who is presumably coming to their side to greet them.
The food cook was a fried rice, according to her, but what was spotted inside the pot is distinct, everything about the cooked rice is green and nothing in that pot that looks like real rice shows.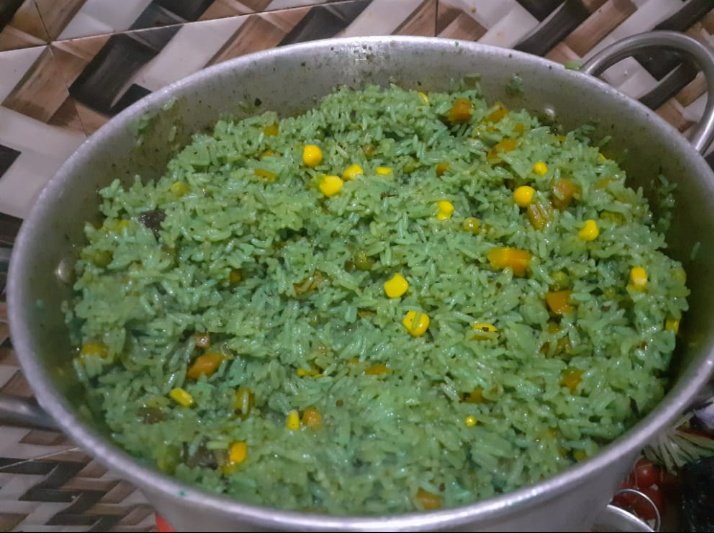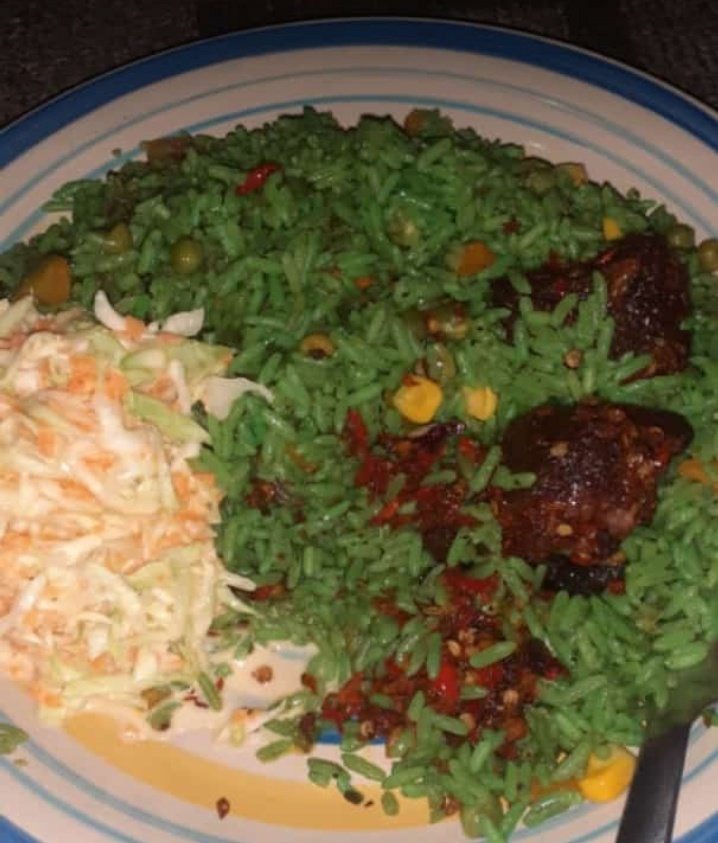 What do you think happened to the color-changing rice? Since I've never had green rice before, how can it be cooked?
Opinion
There is only one way for rice to be green in color:
It is probably the person you want to cook for love seeing something surprising and new when you buy a food coloring(any colour of your type) in the market, you add it to the rice and it changes to desirable way. That's the only way that I know.
Our readers probably know something better, share your thoughts on it. What was she using?
See the funny responses you're going to love, sit back and enjoy from Twitter users reactions.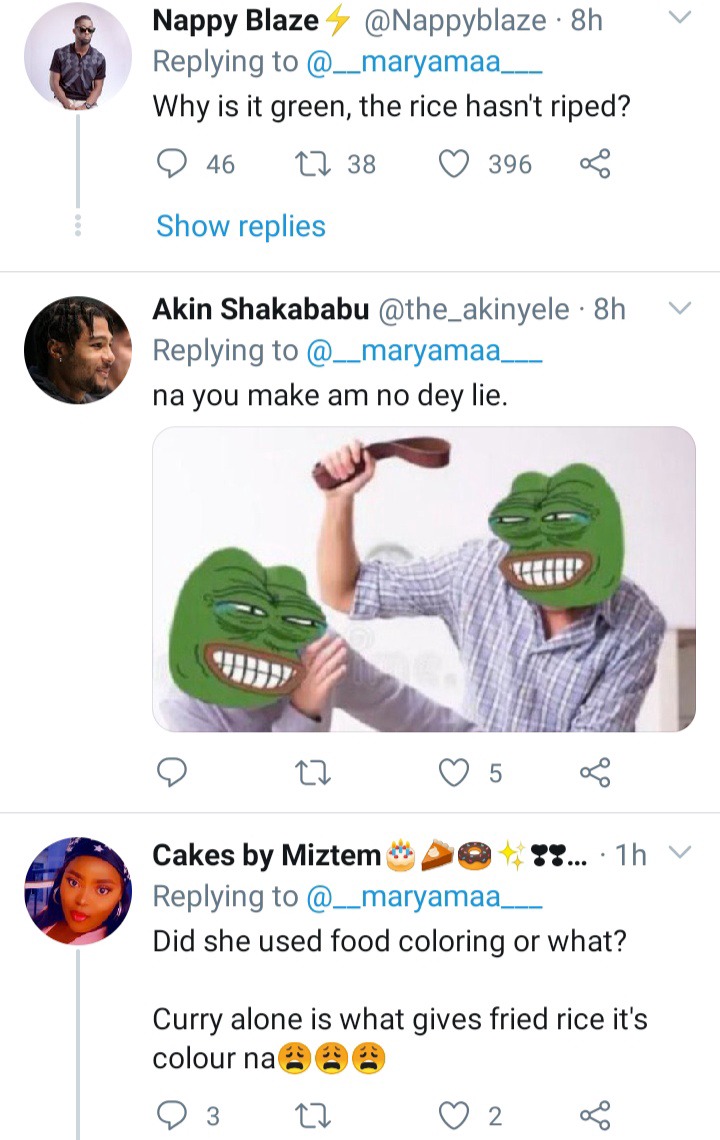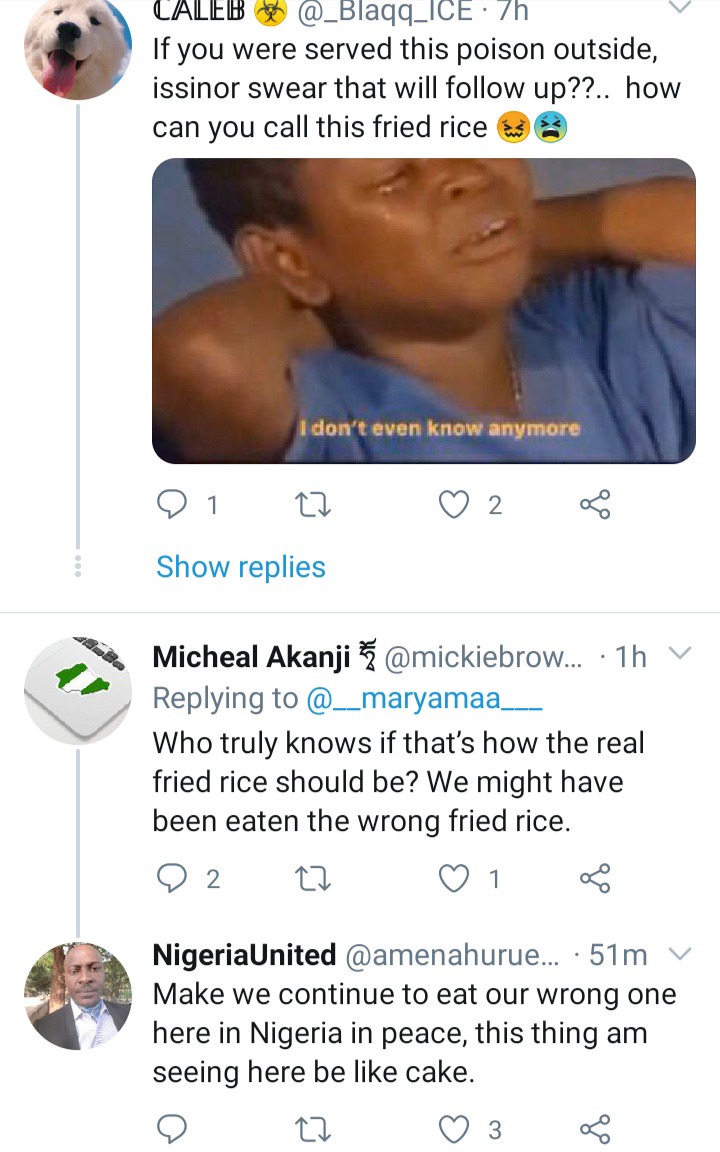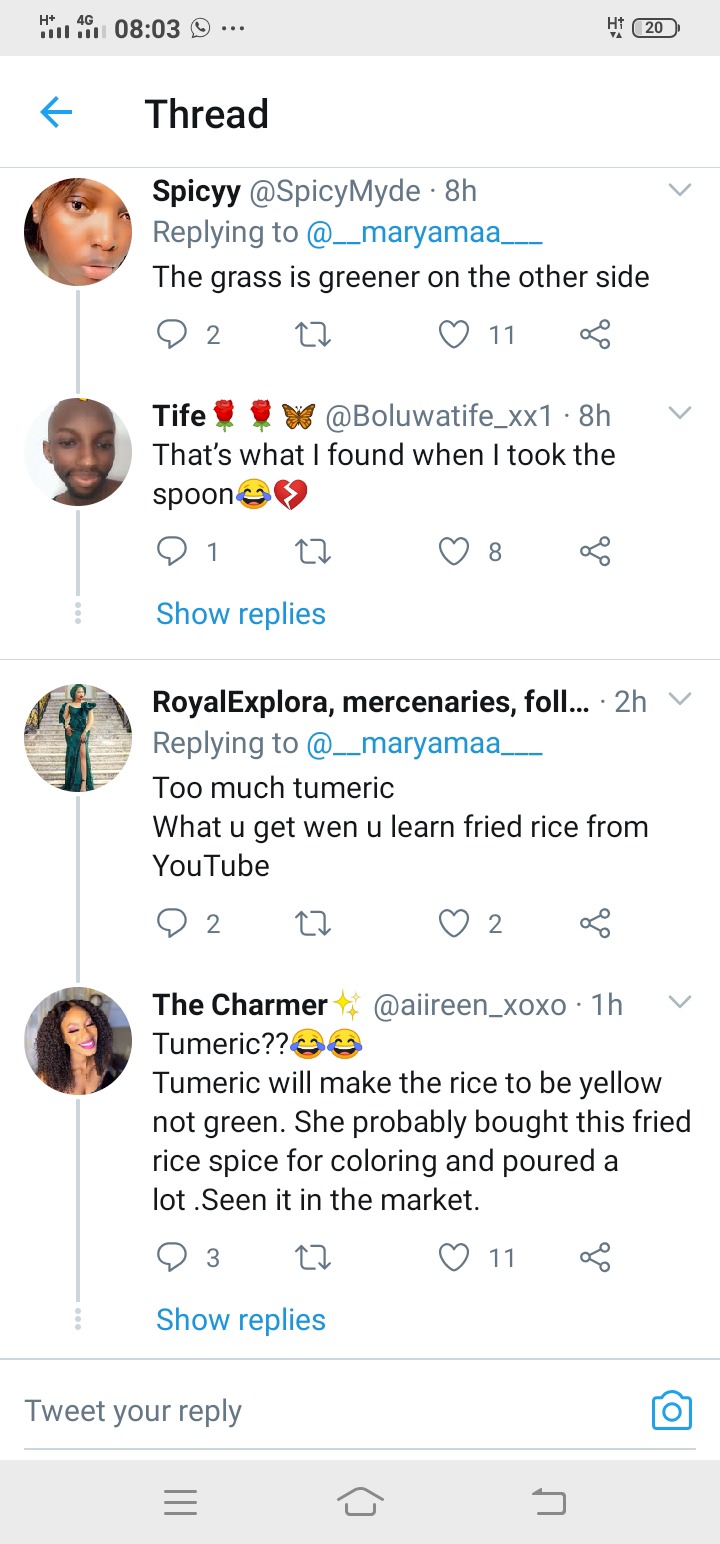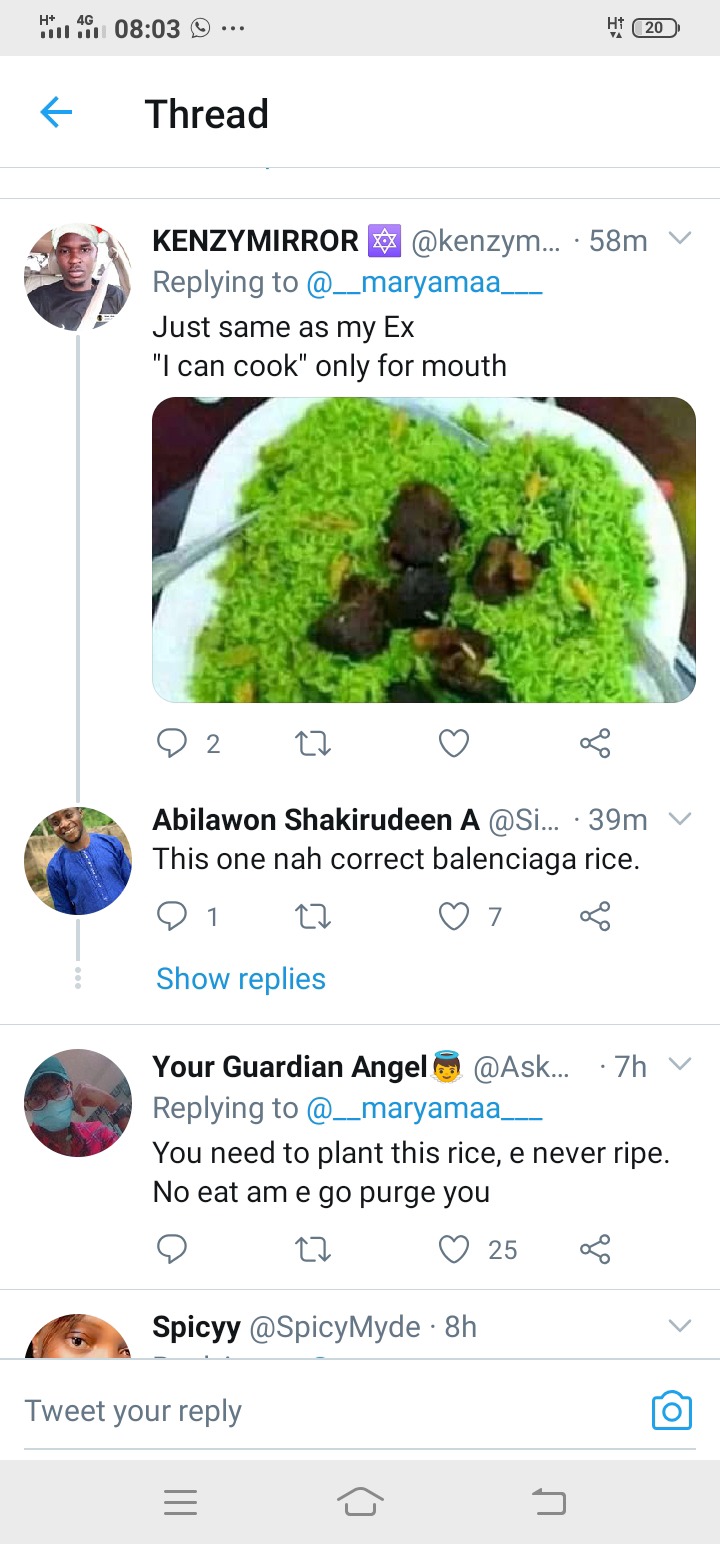 Source:https://twitter.com/__maryamaa___/status/1358534989558726658?s=19
Content created and supplied by: Ameboibadanblog (via Opera News )