Big football matches have the tendency to rise temper and stir anger among oppositions. No football side will ever want to loose a match that's is why the players give their all.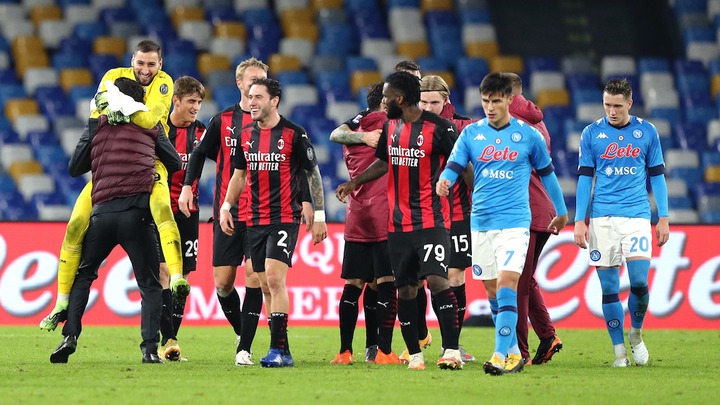 The rivalry between AC Milan and Napoli has grown over the years but I expected Sunday's match to be calmer with the presence of Napoli's Coach Gennaro Gattuso who was former player of Milan and a legend of the club.
For AC Milan the match was a must win, so they could keep up with Inter Milan who is topping the Serie A chat and avoid been caught by Juventus. So AC Milan came into the match desperate. A draw would have been a consolation but a one zero defeat is pinching.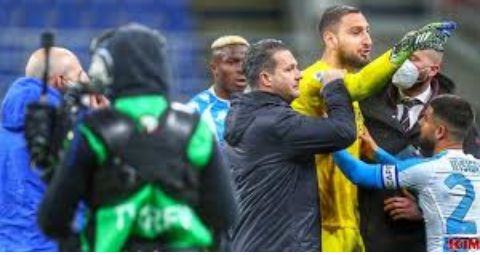 To add salt to injury the Napoli's bench couldn't be quiet and their noise of excitement angered Milan players and their stand in captain Gianluigi Donnarumma.
After the match, Donnarumma launched a diatribe at Napoli's bench, calling them a musical band implying that they made too much noise during the match.
Content created and supplied by: Paulixio (via Opera News )