The Popular Yoruba Activist, Sunday Igboho said that he has the spiritual powers he can use to fight Boko Haram Without Government Support, this news was reported by Sahara Reporter.
Sunday Igboho is a powerful Yoruba Man who is sure of his Spiritual powers, he goes around with his Spiritual jacket, he said No Fulani Herdsman can attack him unless the person wants to die.
People have been telling him if truly he has spiritual powers, why can't he go to Sambisa Forest to fight Boko Haram terrorists who are killing Nigerians.
According to Sahara Reporter
Sunday Igboho Said
FLASHBACK: I Have What I Can Use To Fight Boko Haram Without Government Support
Check out the news on the official Facebook page of Sahara Reporters.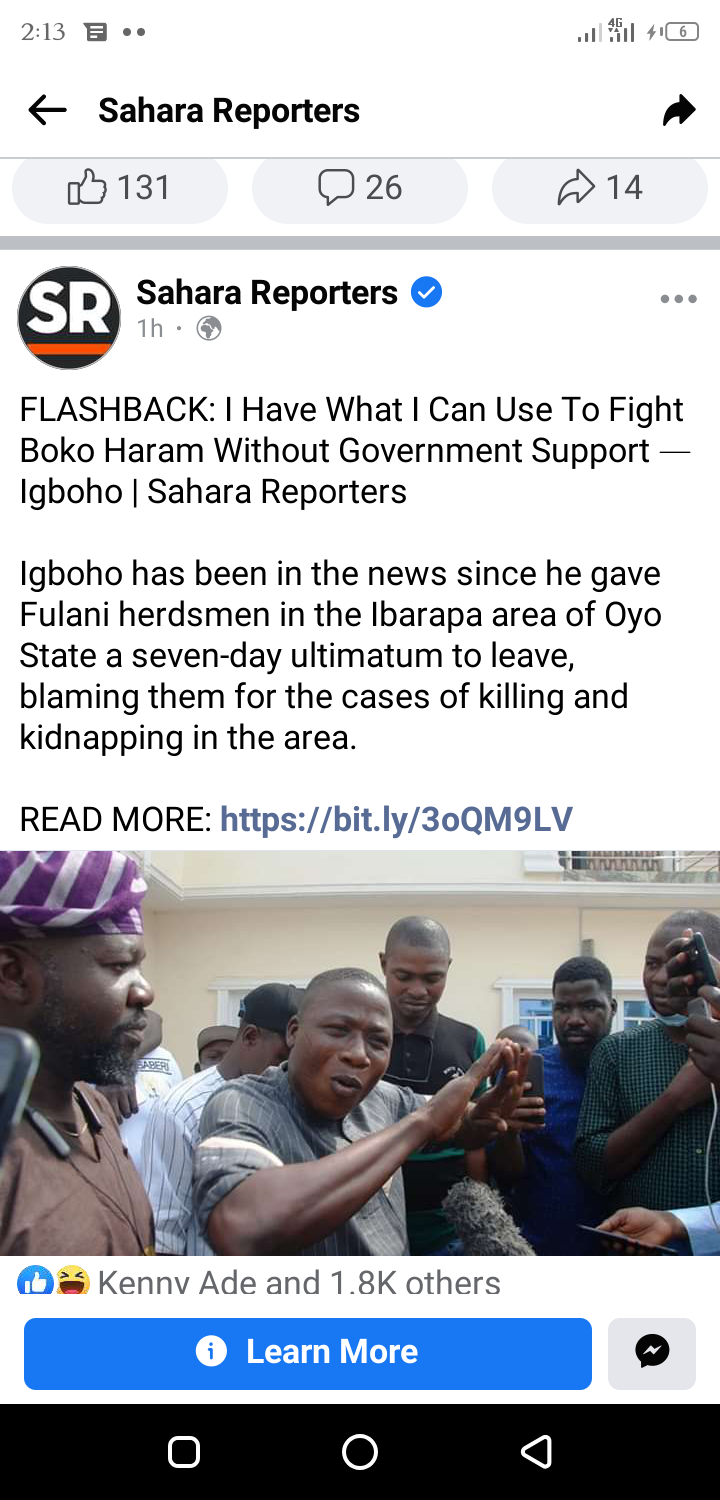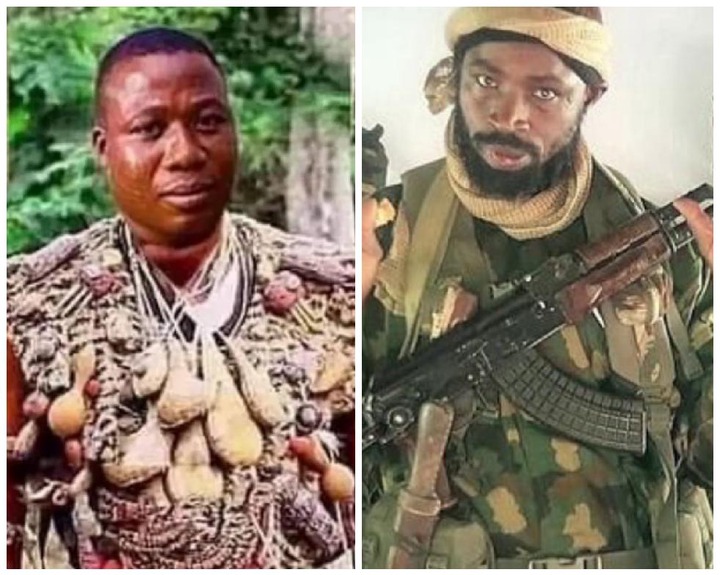 Do you think Sunday Igboho can defeat Boko Haram?
Kindly drop Comments and share the post on all social media for people too see.
Don't forget to follow me for more latest news in Nigeria
Content created and supplied by: Business_Arena (via Opera News )