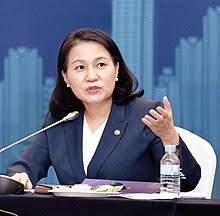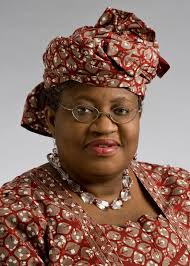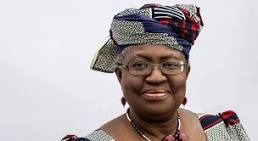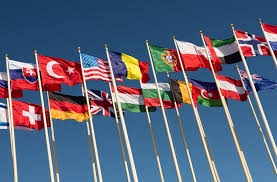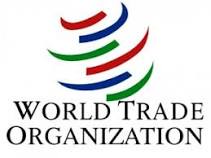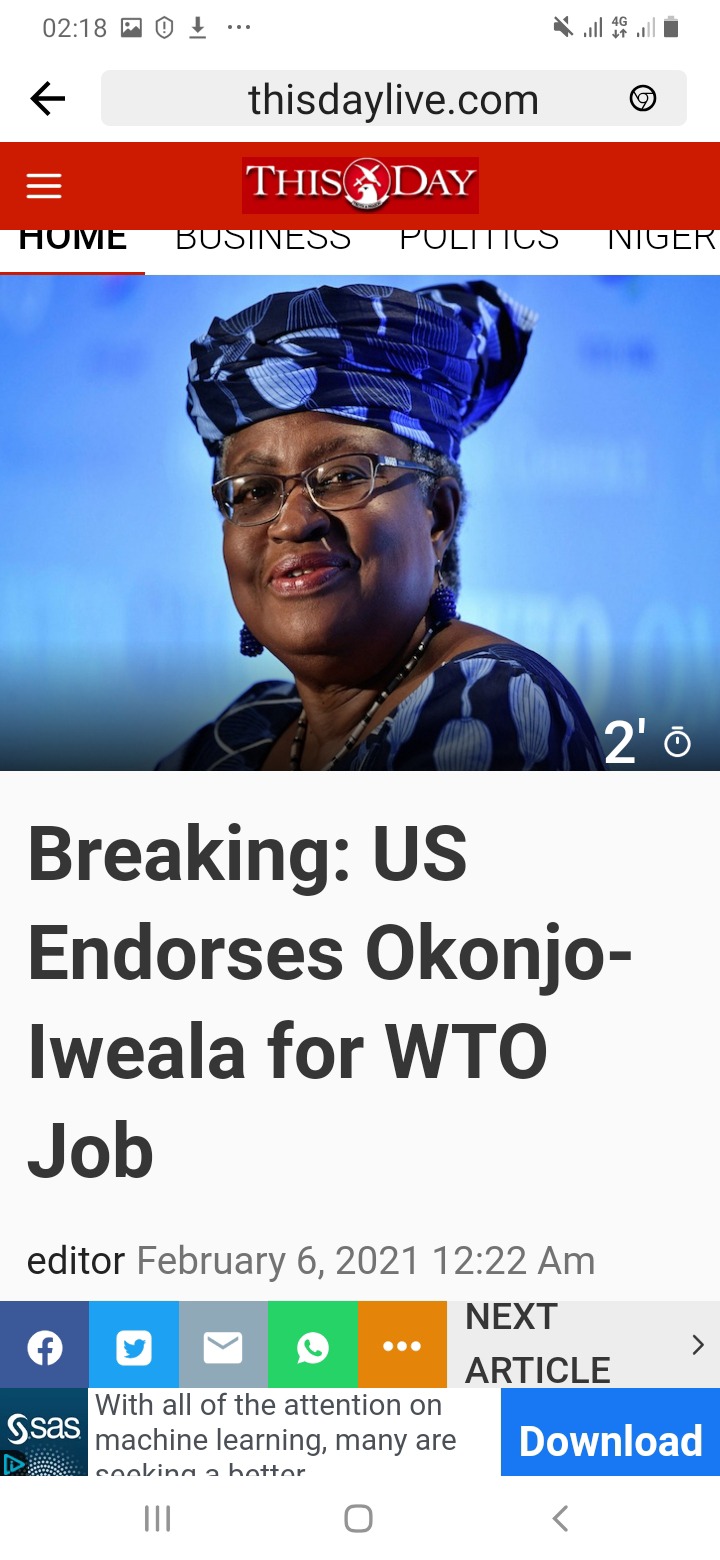 News reports have revealed that the United States (US) has confirmed Ngozi Okonjo-Iweala to head the World Trade Organisation( WTO).
The US approval,therefore, paves way for the emergence of Okonjo-Iweala as the new Director General of the world trade body.
It should be recalled that the Nigeria woman had obtained the vote of 163 of the 164 members of the trade organization on last year October but she was declared as the head of the WTO due to the fact that the body's selection rules indicate that its DG has to come up by consensus.
Okonjo-Iweala's main opponent was US backed South Korea's Yoo Myung-hee after other contestants stepped aside from the race in 2020 .
She was reported to have announced her withdrawal from the race on Friday after meeting with the United States and other nations.
A statement by the Office of the United States Trade Representative endorsing the Nigerian was released on Friday .
The official release stated that US had accepted the decision of Ms. Myung-hee to withdraw her candidacy and was glad to express its full support for the candidacy of Ngozi Okonjo-Iweala as the new Director General of the WTO
The statement made it known that Biden-Harris Administration supports Dr. Okonjo-Iweala who will be bringing in a wealth of practical knowledge in economics and international diplomacy from her twenty five years with the World Bank and 2 terms as Nigerian Finance Minister.
The statement acknowledged Dr. Okonjo-Iweala as being well respected for her leadership roles with proven experience at managing a large international organization with different shades of membership.
 Please,kindly make your views known in the comment section,like,share and click on"follow" button for other entertaining,informative and enlightening articles.Thank you.
Credit Source:
*google.com
*shutterstockimages
*thisdaylive.com 
Content created and supplied by: OREKOYA (via Opera News )