Quite a number of people have been complaining of how they haven't been able to access their Jamb portal and how it keeps on showing them the same page saying "welcome" when they try to access their Jamb portal.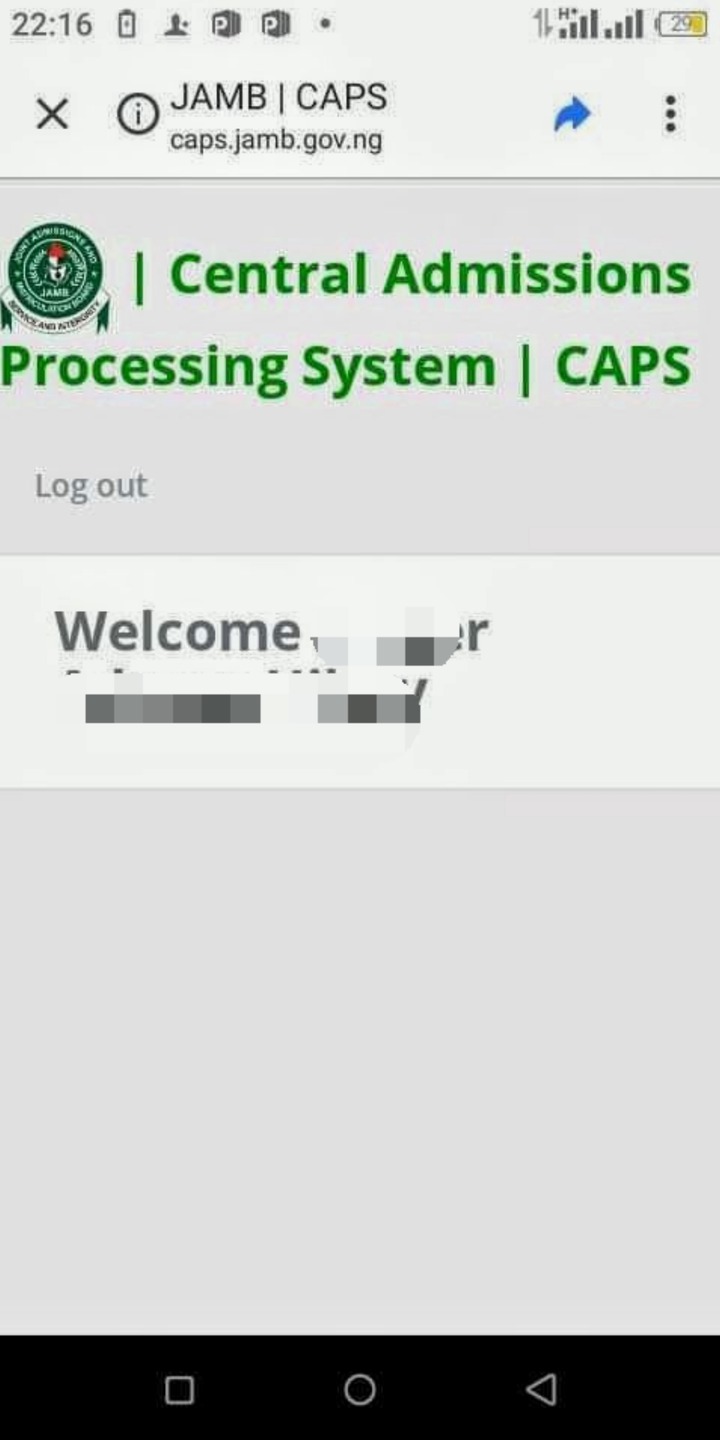 Here is a step by step method on how you can access your jamb portal easily and without stress even with your phone:
1. Open your web browser (only use Google chrome browser) other browser might not work.
2. Visit jamb login portal by clicking here, when it opens, it will request for your email address and password.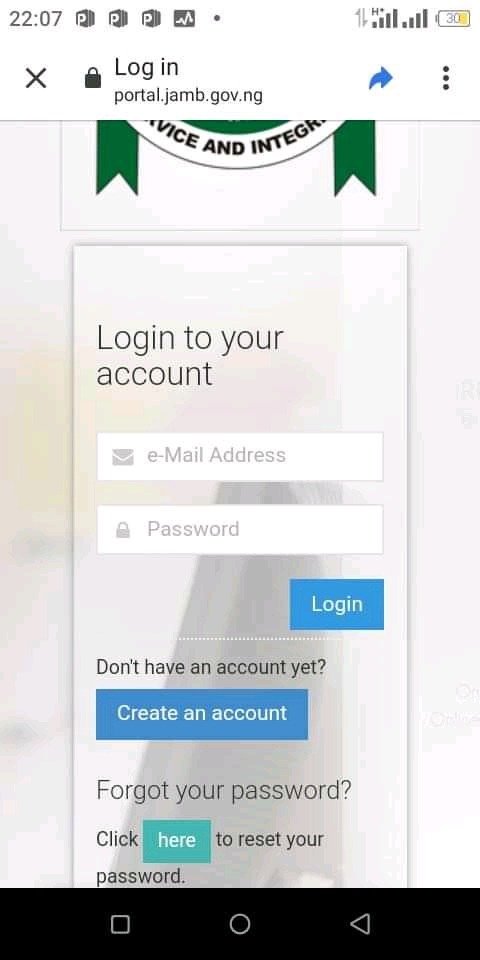 3. Don't login yet, but instead at the upper right hand side of your browser (chrome) you did see three vertical dots, click on it and scroll down, look for desktop site and click on it.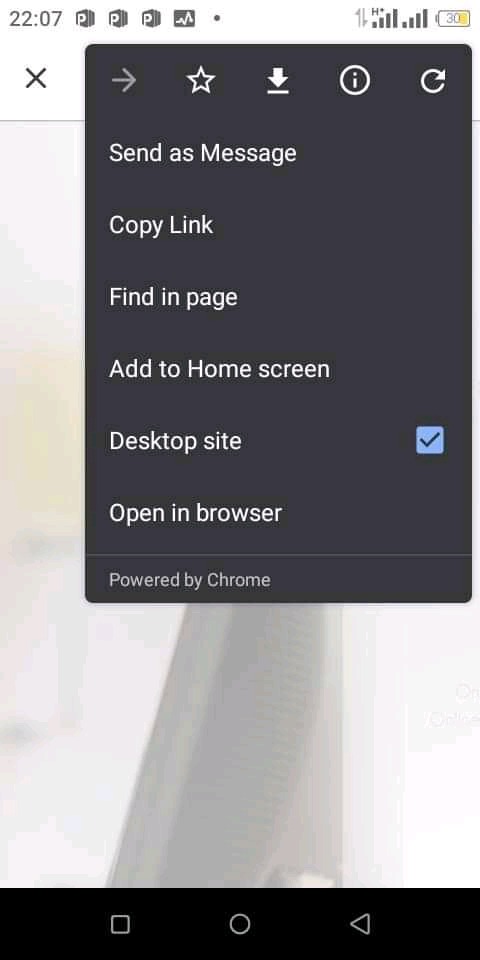 Note: without doing this, if you login your Jamb caps, it will only display the welcome page, so it's compulsory to change your browser view to desktop view before you did proceed.
4. After changing your browser view to desktop view, you can login with your jamb email and password.
Note: if you're getting the issue of invalid pin, then either your email or your password is wrong.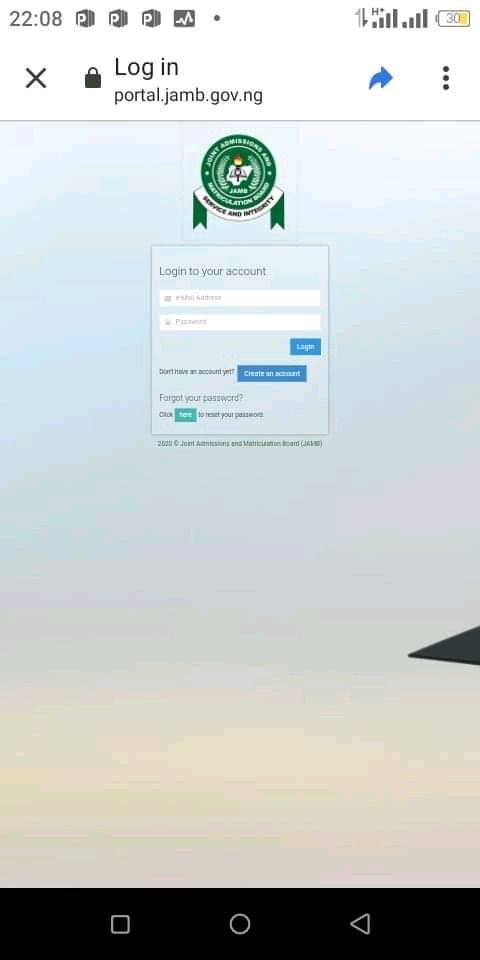 jamb login page in desktop view
5. If you successfully logged in, your jamb candidate's password will appear, since you've changed your browser view to desktop view, you need to zoom it so you can see it clearly.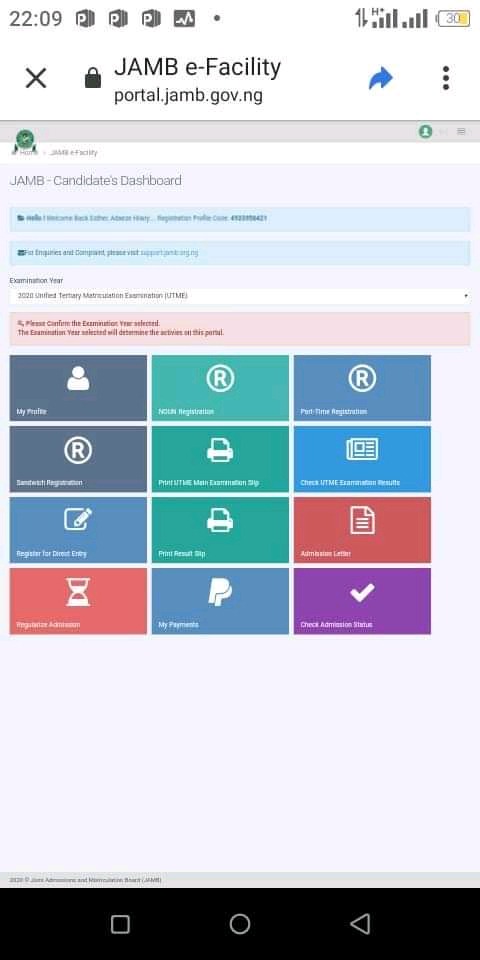 6. Scroll down to where you will see check admission status, click on it.
7. You may be required to enter your examination year and Jamb registration number (change the examination year to 2020, that's if the examination year is not already in 2020), then type in your current Jamb registration number and click on access my caps.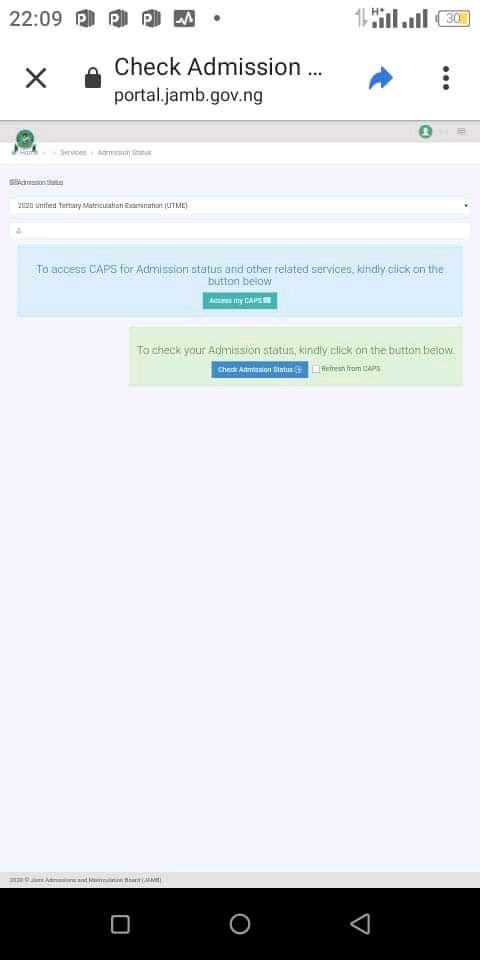 8. It will redirect you to Jamb Caps.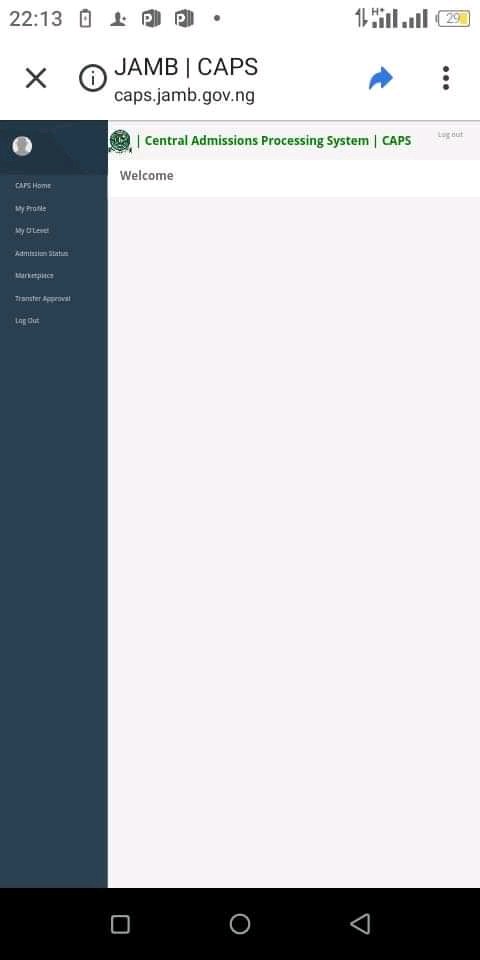 9. Click on my O'level, if you followed all the procedures and your login was successful and everything displayed, you did be able to check if you're using awaiting result or if your O'level is successfully uploaded.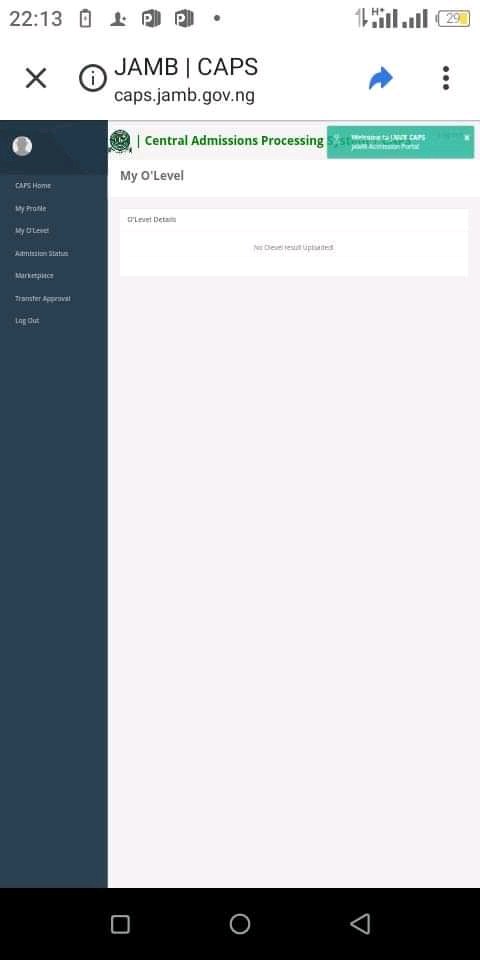 jamb Caps showing "No O'level result uploaded"
If you still have issues, u can ask questions in the comment section and receive immediate reply.
Thanks for reading this article, I really do appreciate, hope you loved it, if you did, kindly like and share this article. Sharing is caring.
Please don't forget to hit the follow button.
Content created and supplied by: Estherhilaryblog (via Opera News )