Salt is a very important solvent we all use in cooking but do you know that it can be dangerous to the body when you abuse it? Aside cooking, salt can also be used in tanning, dyeing and bleaching, and the production of pottery, soap, and chlorine. Salt is also widely used in the chemical industry for different industrial process.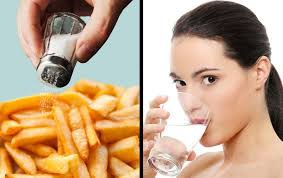 Abuse of salt is not good for the body and can increase your risk of several disease since it is high in sodium. Excess sodium increases blood pressure because it holds excess fluid in the body, and that creates an added burden on the heart. Too much intake of salt can also increase your risk of stroke, heart failure, osteoporosis, stomach cancer and kidney disease. Always make sure you limit your intake of salt to avoid suffereing these health complications.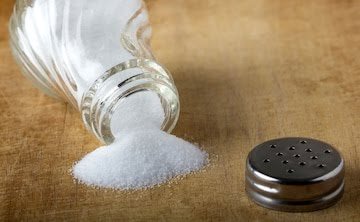 When you consume too much salt, there are certain signs your body will begin to give you. Some of them include;
1. Frequent urination
Too much intake of salt can increase the urge to urinate especially at night.
2. Persistent thirst
Foods that are high sodium content can mess with your body's fluid balance and this will leave you thirsty most of the time.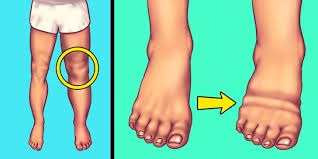 3. Swelling in strange places
Consuming too much salt can give you swelling in different parts of the body. This swelling is caused by excessive fluids in the body's tissues and is known as edema. This swelling could be on the fingers or around the ankles. 
4. More crave for salty food
Salt craving is a compelling or extreme desire to consume salt or salty foods and it occurs when you take too much salt.
5. Bloating
When you eat foods that are high in salt, your body holds onto fluids you eat and drink and this can lead to bloating.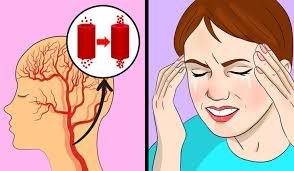 6. Trouble sleeping
Too much consumption of salt makes it difficult for you to sleep as it causes increase in blood pressure and fluid retention. 
Once you begin to notice these signs and symptoms, reduce your intake of salt and seek medical intervention immediately. 
Content created and supplied by: Healthify (via Opera News )