The World Trade Organization (WTO) is the only global international organization dealing with the rules of trade between nations. There aim and objectives is to help producers or manufacturers of goods and services, exporters, and importers conduct their business.The organisation was left leaderless when Director-General Roberto Azevedo stepped down with a year left in his term even before the outbreak of Corona virus.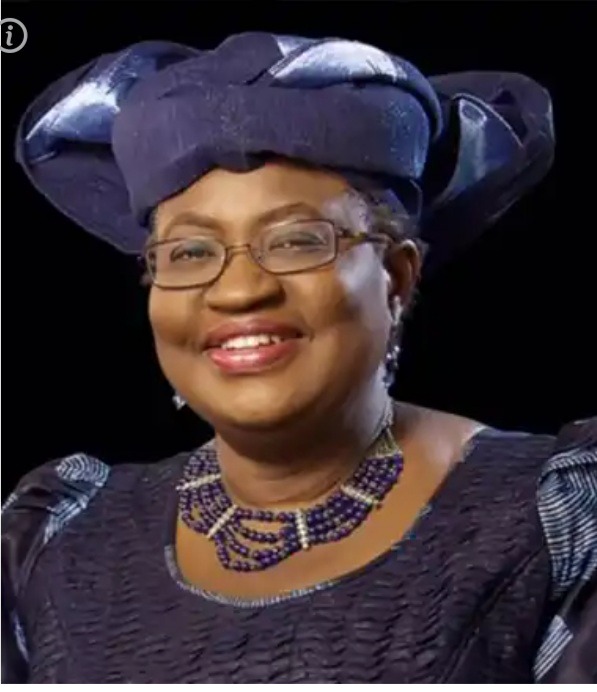 The south korean trade minister yoo mung has cleared way for Ngozi okonjo iweala on friday after she abandoned her wish of becoming the director general of the world trade organisation .The south decision to withdraw her candidacy came just two weeks after Joe Biden was sworn in as president. She consulted the United states on friday and decided to speak out against her candidacy .
The WTO head is normally chosen by the consensus . The former president of United states,Donald trump had an option of blocking the Nigerian woman who also holds US Citizenship ,Ngozi Okonjo Iweala as the WTO next director but it did not happen during his administration.
Okonjo-Iweala clearly carried the largest support by members and clearly enjoyed broad support from members from all levels of development and from all geographic regions," David Walker WTO General Council Chairman , who is from New Zealand, said in a statement that Ngozi got the best chance to become the WTO director general.
It's possible that members could force a resolution to the impasse by holding a vote to select the next WTO director-general by a qualified majority. Okonjo-Iweala would likely win such a vote but that path would be unprecedented and harmful for the consensus-oriented WTO.She may form history with this
But,since she has the highest support from members ,it is possible she win.
Content created and supplied by: AYSQUARE² (via Opera News )