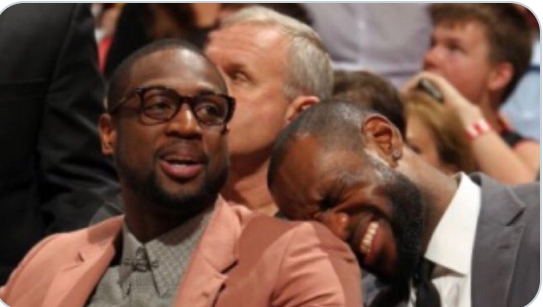 Nigerians are generally known for creating happiness for themselves even though the economic situation and wellness of people are far from expected. Consequently, Twitter has been a place where people come up with different ideas and funny opinions which in turns becomes generally acceptable by many who came across the new Trend.
There is a particular trend on Twitter going on presently tagged #Loriiro which talks about the unfaithfulness and faults of men. You know when we say Men we are referring to all creatures on Earth both males and females. The #Loriiro reveals how everyone makes promises and eventually they tend not to keep to their words. #Loriiro is a Yoruba word that means based on lies.
Here are the funny reactions and comments we came across below on Twitter.
Particular Twitter users that can be identified as @temitope and he wrote: "To build a nation where and justice shall reign".
Another fan that can be identified as @BAEBY ZAINAB also wrote: " Baby, if you don't pick my call I can kill myself, ". Lori Iro".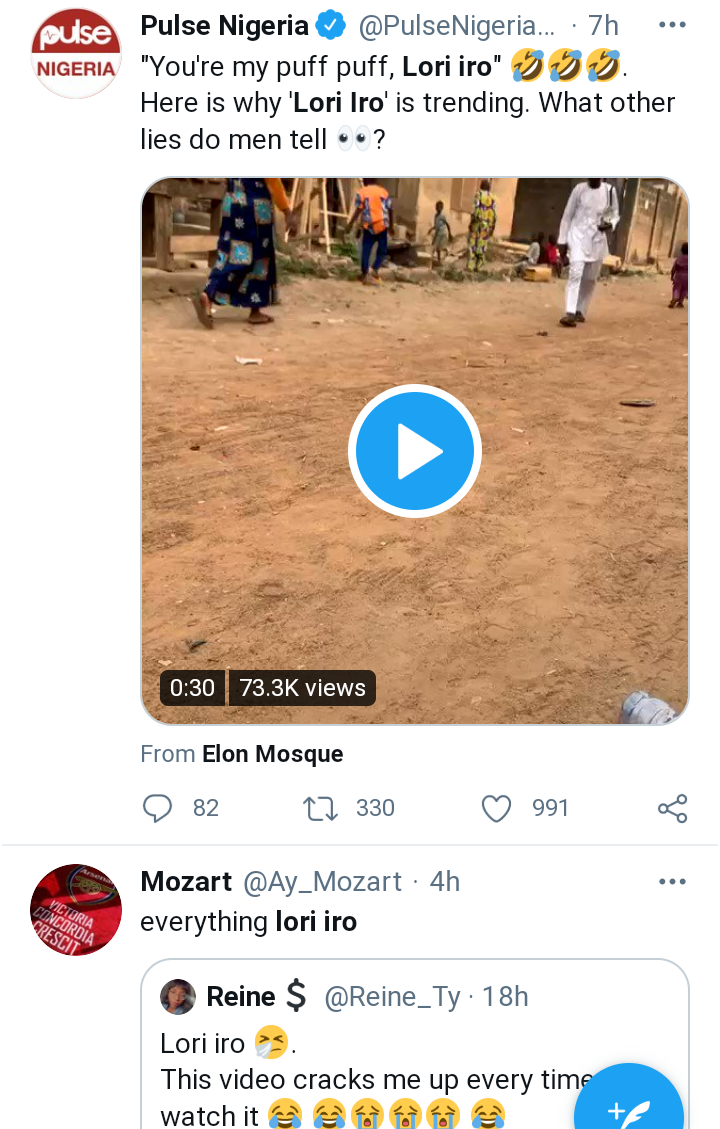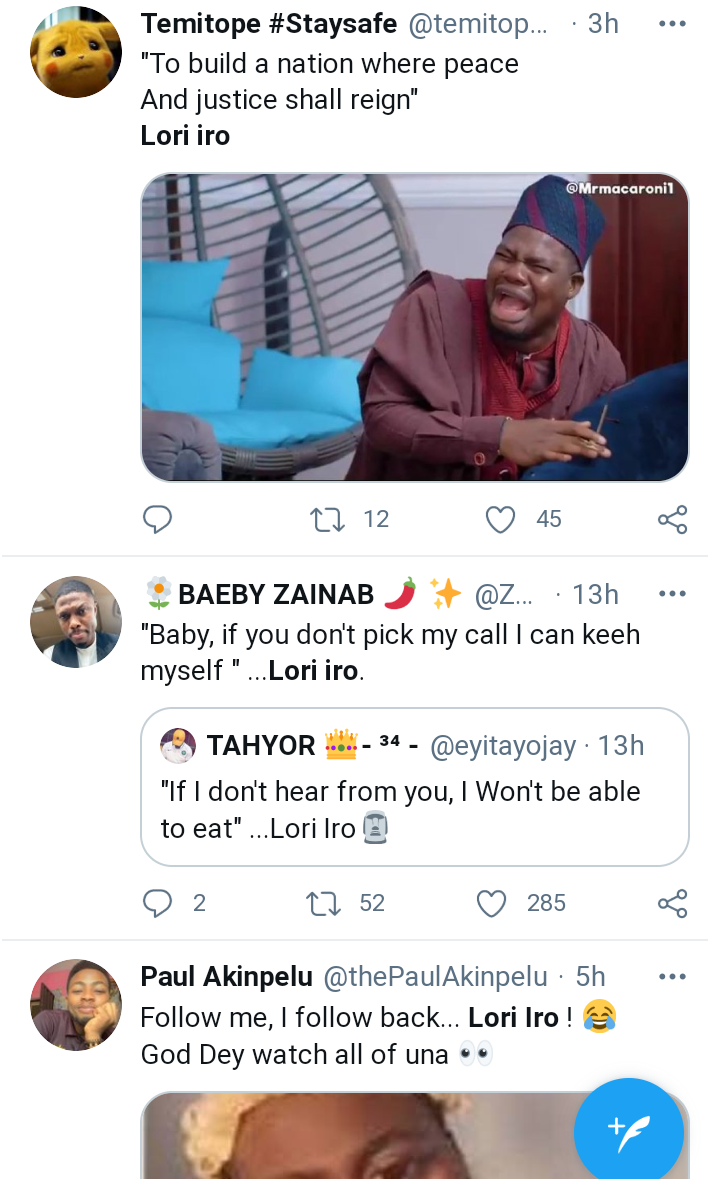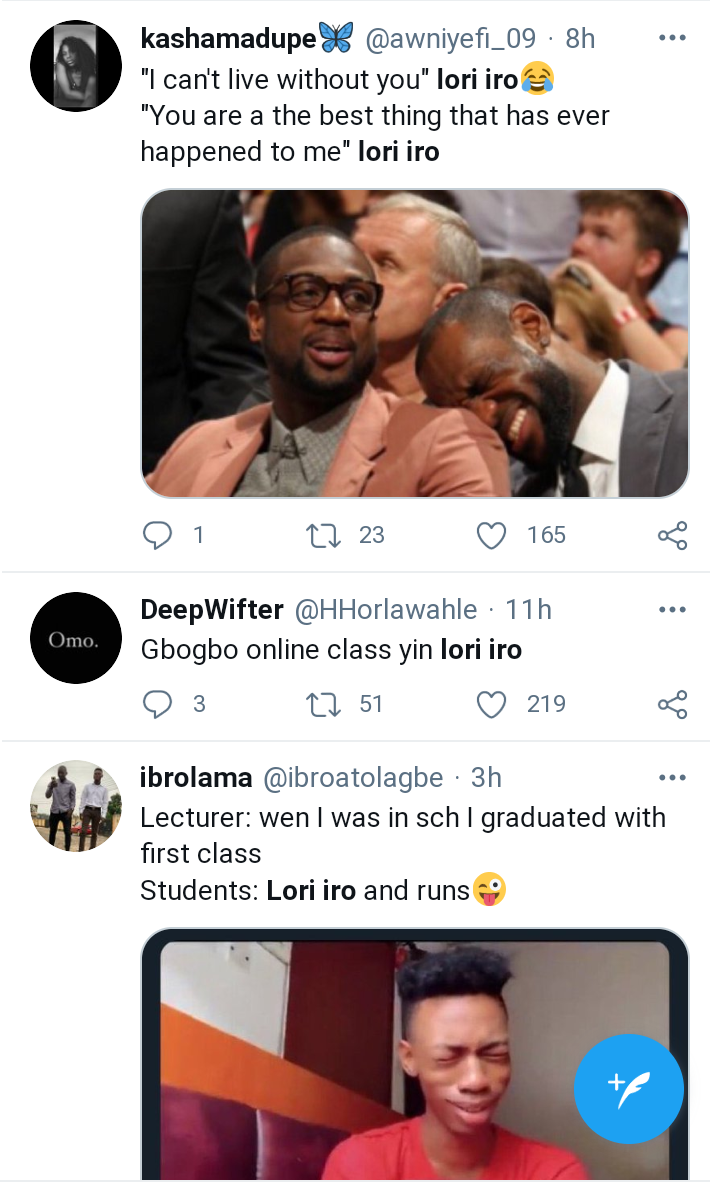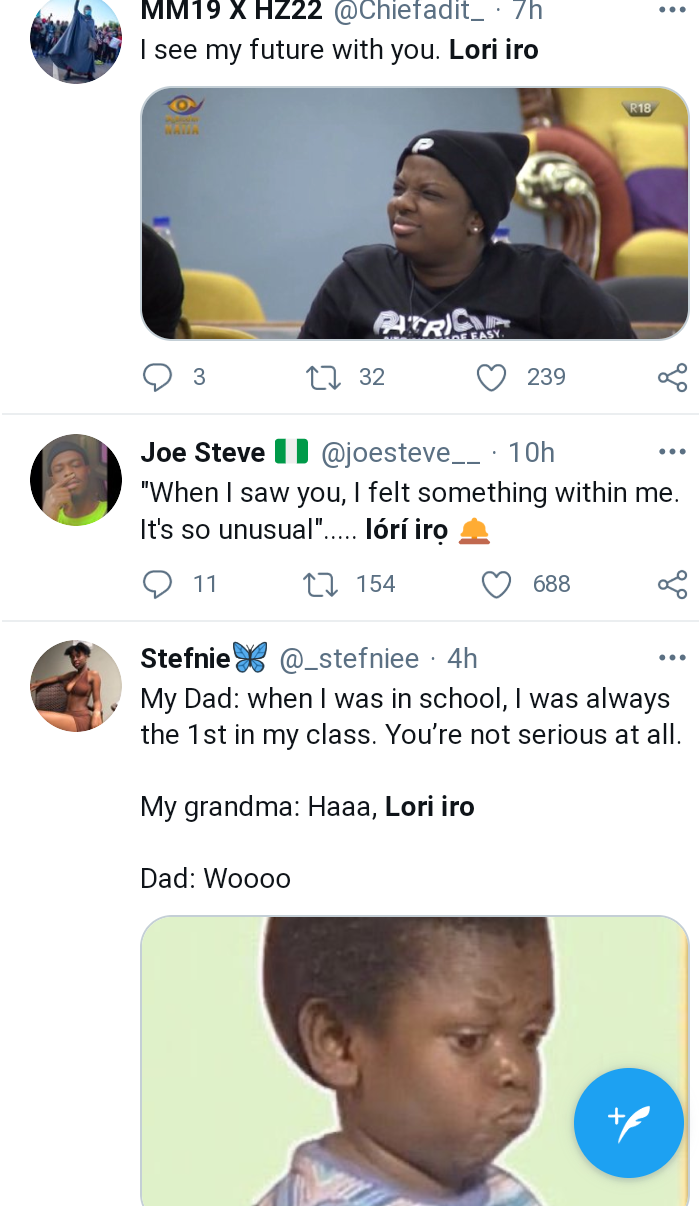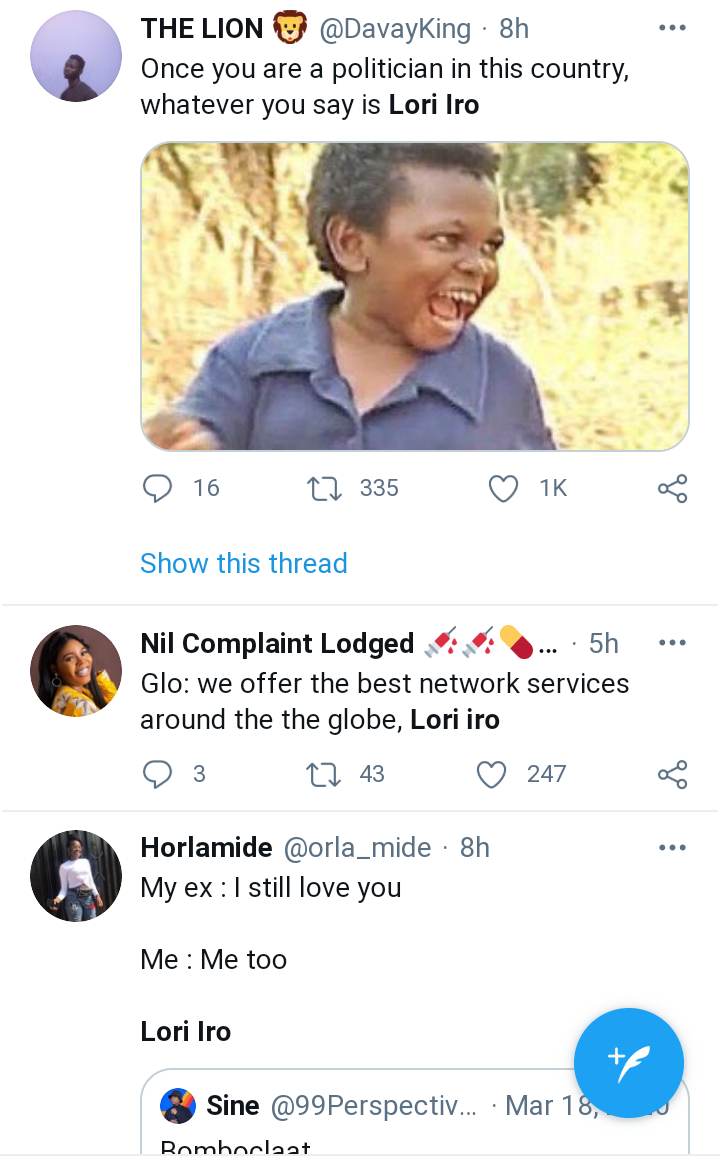 What do you think? Drop your comments through the comments section below.
Feel free to share and repost to any other social media platforms of your choice.
Content created and supplied by: Alao'sink (via Opera News )