A lot is happening in the modern world today and we can't stop speaking to the public that suicide is never an option. For the fact that you know nothing about how you came to existence in this life, you have no right to tamper with your life even though it seems it's yours.
The rate at which some people commit suicide has become a case to look into and be attentive to. The fact is that because of individual differences, people have different ways of handling their problems but even at that, suicide has never been a problem solving approach.
The young man in the picture whose identity hasn't been revealed was reportedly from Opi in Nsukka local government area of Enugu state. From the report as shared by a Facebook user, it was recalled that the young man in the picture took his own life over 8 million naira debt.
This is quiet a thing to be worried about considering the state of the economy of the Nigerian society but he made the wrong choice by taking his life. An adage says that when there is life, there is hope. A lot of people have passed through worst situations in their lives but just at the processing of taking more step to bring better, their lives changed.
Now that he has taken his life, does his life worth 8 million naira? No, it's worth more than that, why then did he exchange his life with money?
See the post as shared by a Facebook user.
Do you think the deceased made a right choice?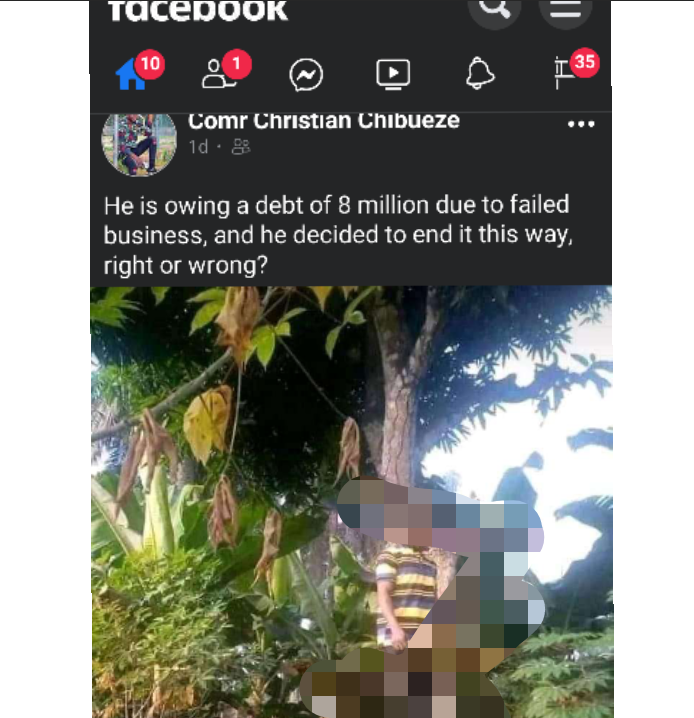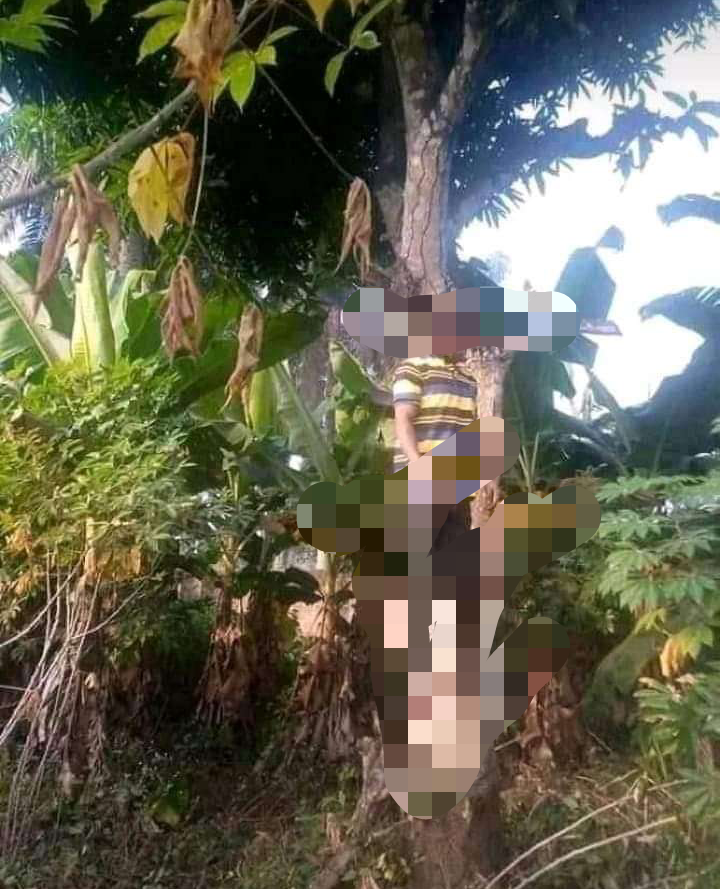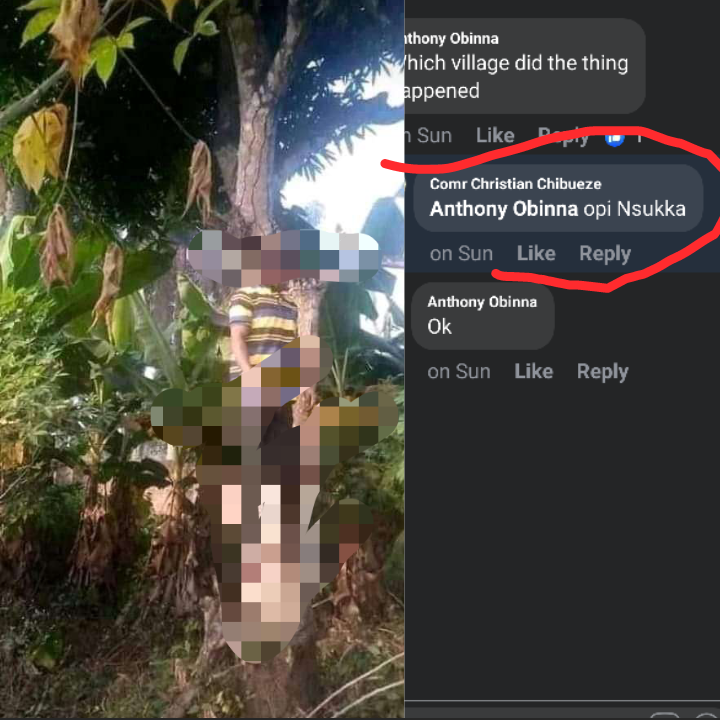 Content created and supplied by: Gist.org (via Opera News )