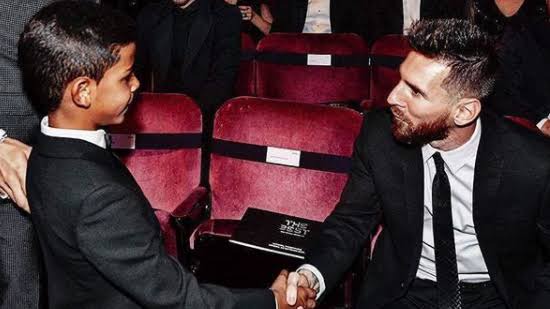 Ronaldo Jr. Is the first son of Cristiano Ronaldo.
Born in 2010, Ronaldo Jr. has grown up to indicate passion in the same career as his father.
He currently plays in Juventus academy and he's as skilful just as Cristiano Ronaldo.
His mother is not known to anybody as his father has refused to disclose her identity pending when his son grows up to a more mature age.
However, having grown to love football like his father, Ronaldo Jr. is a big fan of Lionel Messi despite the rivalry between the Argentine and his father.
He once said that Messi is his idol and even Ronaldo himself admitted that his son watches videos of Lionel Messi.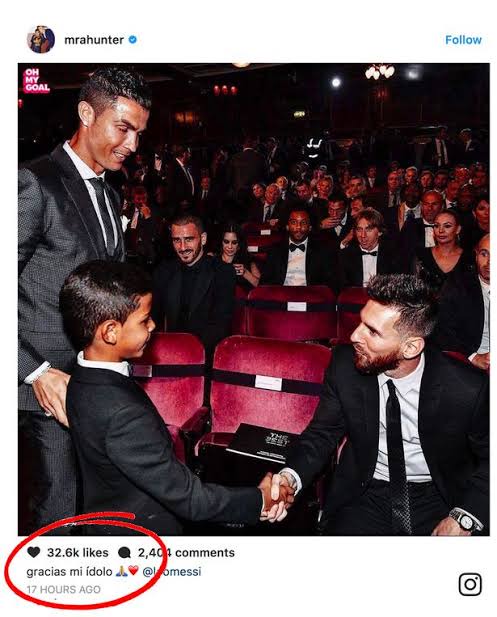 Moreover, Ronaldo Jr. said that he has always been looking forward for an opportunity to sit close to Messi and when the opportunity finally came at a Ballon d'Or gala in 2017, he said he was a bit afraid to talk to him.
See below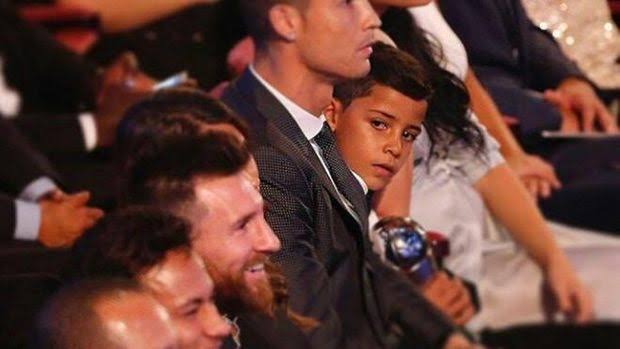 One can't help but wonder, what would Ronaldo Jr. possibly talk about with Lionel Messi?, and why was the little boy scared of talking when he finally got his chance?.
Well, Cristiano Ronaldo doesn't seem to have a problem with whichever player his son picks as an Idol.
He has done a good job bringing him up in a way every responsible father would.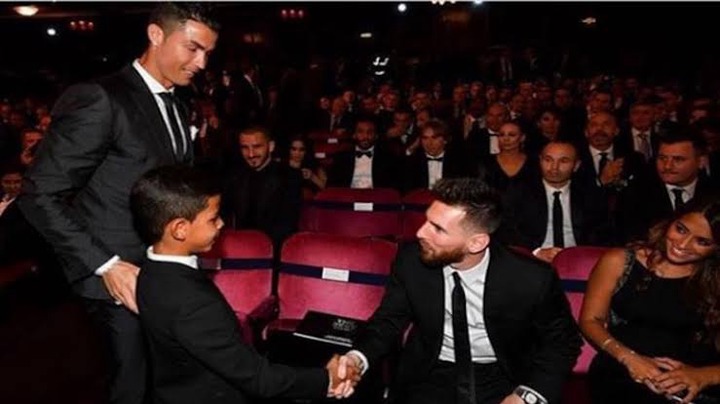 What do you think about Ronaldo's Jr. statement?
Content created and supplied by: Iamyunqtinq (via Opera News )