Between 1967 and 1970 Nigeria was at war, it is the deadliest war Nigeria would experience as millions of lives and properties worth hundreds of millions were lost. What culminated in the civil war was political and social crises that were poorly managed, leading a section of the country to declare secession and the government was determined to stop it.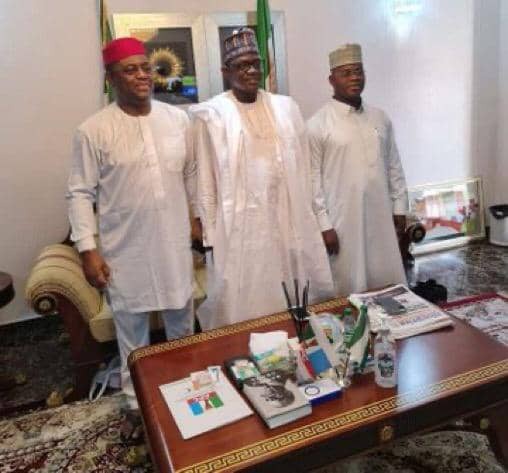 Fani-Kayode, with Mai Buni (center) and Yahaya Bello on the extreme right (Image: @RealFFK/Twitter)
Femi Fani-Kayode who is a major member of the opposition party PDP and a staunch critic of the APC administration says the greatest evil we are confronted with today is the prospect of a second civil war. He urged that despite party or whatever differences Nigeria leaders and statement must come together to ensure that Nigeria did not go the path of another civil war. It is for this reason Fani-Kayode says, he decided to meet and sit with APC leaders.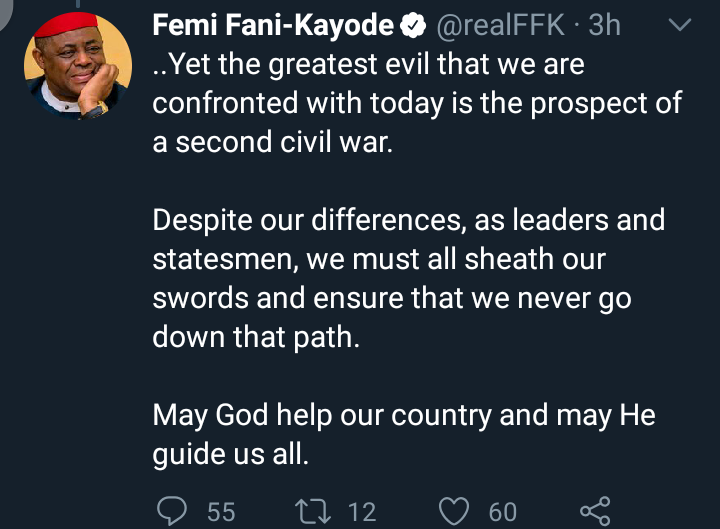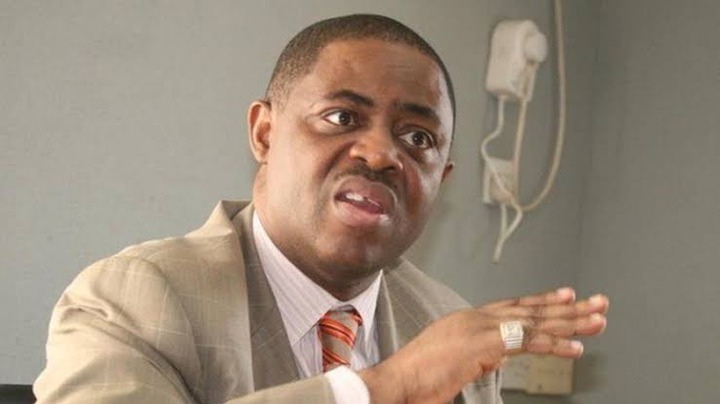 Image: PM News
Yesterday, after couples of Twitter posts showing him[Fani-Kayode] and the National Chairman of the APC, Mai Buni who is the governor of Yobe State, Governor Yahaya Bello of Kogi State, and Senator Smart Adeyemi the APC senator represent Kogi West, rumours sparked that Femi Fani-Kayode is about to dump the PDP and join the APC, a party he has in the past declared as a cult for wizards and sorcerers - he said this when reacting to Hon. Yakubu Dogara switching from the PDP to APC in July 2020. Many had expected the former Aviation Minister would dismiss the rumours in the tweets he made a few hours ago, but he didn't.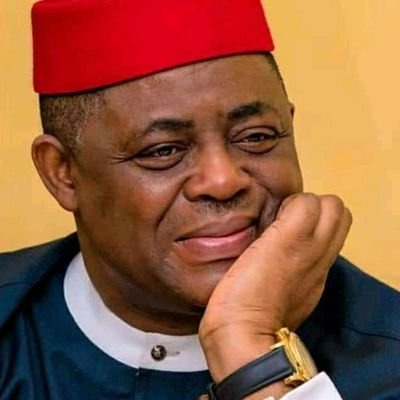 Chief Femi Fani-Kayode (Image: @RealFFK/Twitter)
He responded that he was amazed that many Nigerians considered it wrong that he should meet and sit with the leaders of the APC. He said he had to do what he did because it is needful to build bridges and together as one lest our country drifts into fratricidal butchery and civil war. Fani-Kayode urged that it is right and proper for Nigerians to join hands regardless of political, ethnic and religious differences to save Nigeria.
Without stating if he will remain in the PDP or would decamp to the APC, he swore that he will never compromise his core principle for any reason, and would continue to give his honest opinion on issues. After the whole speech, Femi Fani-Kayode did not state whether he is considering decamping to the APC or not. This vacuum leaves possibility that the rumours might have an iota of truth to them.
Content created and supplied by: MbuyaziEmmanuel (via Opera News )