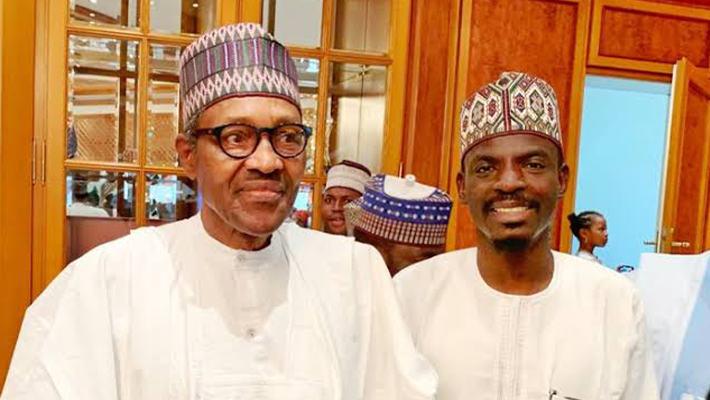 Hours ago, People Gazette a popular online news media published that Buhari quietly appoints Bashi Ahmad the manager of a lucrative department in the petroleum ministry.
While reading the news, People Gazette reported that officials familiar with the appointment said that Bashir was appointed since January but his documentation took place last week. They continue that the delay in the appointment was caused by the death of his friend Jamilu Ibrahim who died in an Auto crash in Akwanga Nassarawa state while returning from the wedding of their friend.
People Gazzete also noted that the appointment is out of qualification for Bashir Ahmad because he has no experienced qualification to handle a department in the petroleum ministry.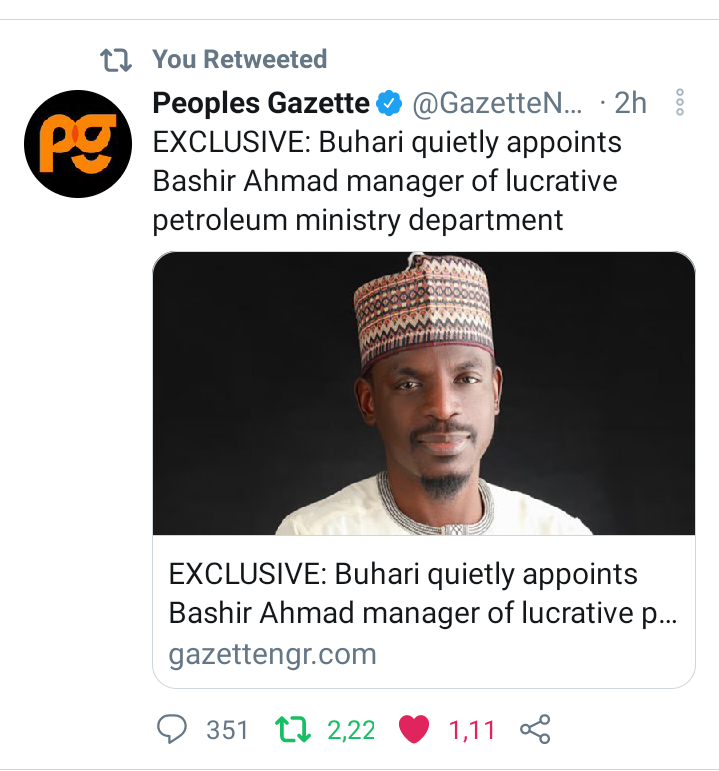 Hours after the news broke, Bashir Ahmad have reacted to it saying it as a fake new. Bashir took to his official twitter handle said that for those who want to know the truth, the appointment is False.
See what he said
"A friend sent me a link to a concocted story from an online news blog that the President has quietly appointed me as a manager of the DPR, a department of Ministry of Petroleum Resources, for those who want to know the truth, the story is 100% FALSE. I am not a staff of the DPR."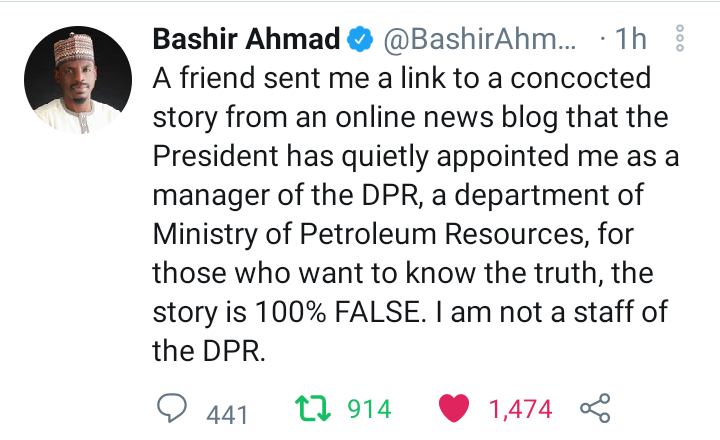 Bashir Ahmad is currently the personal assistant to President Buhari on new media.
Who do you think is saying the truth?
Content created and supplied by: 10waysto (via Opera News )