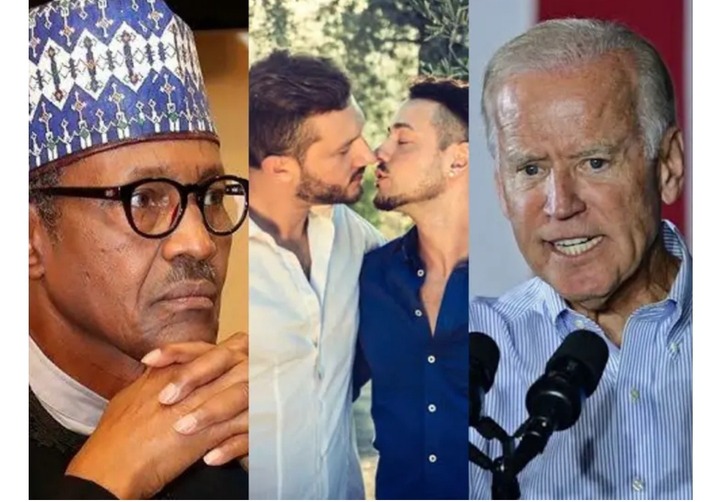 We all know that in life, you won't know the true colour or character of a person until he or she shows it, and Joe Biden is following the step of Obama and gradually showing his true self by threatening Nigeria over anti-gay law with sanctions. Well according to report from a verified source, it was made known that Joe Biden threatens financial, visa sanctions against Nigeria, others over anti-gay laws. Link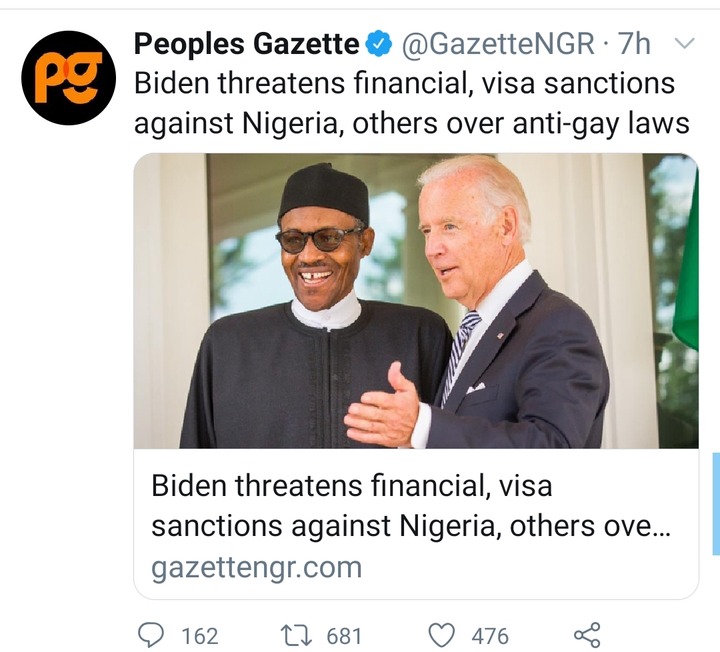 Now Nigeria is a nation on it's own and American need to respect our sovereignty as a nation? Why are they forcing us to accept something that is not part of our culture or belief. 
I just pray and hope President Muhammadu Buhari will not accept such from them, and I know many people thought Joe Biden will be different from Obama and not disturb the country about ligalizing gay law and in my opinion, it is obvious he is showing his true self by threating us. On seeing how Joe Biden is showing his true self (my opinion) and the sanctions against Nigeria, what do you think? 
God should give Buhari the knowledge to fight this and still not bow to the pressure of accepting or legalizing gay in the country.
Content created and supplied by: Ellahub (via Opera News )