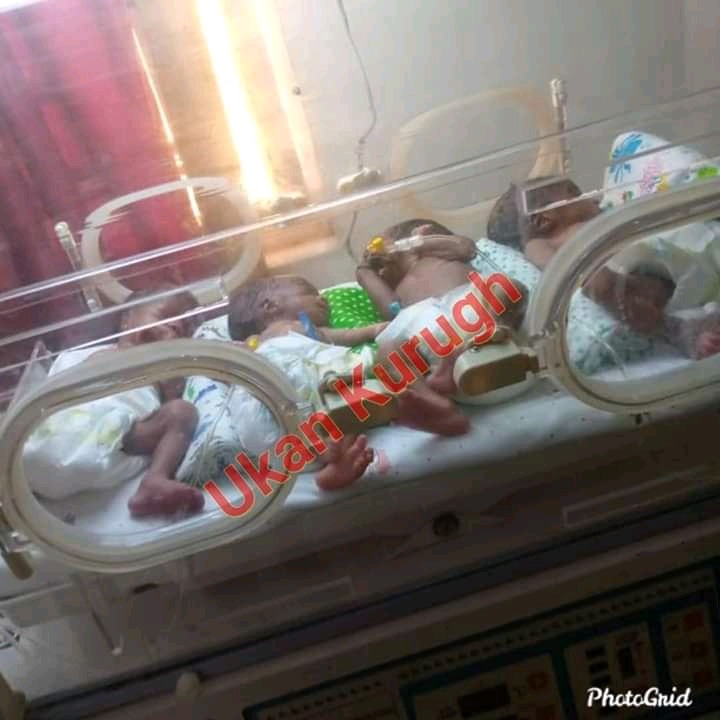 Recently, we reported a sad story here where an unfortunate incident occurred in Makurdi at the Foundation Memorial Hospital, Kanshio Street, Makurdi, "when a woman who had stayed in a marriage for so many years without a child died shortly after she delivered four beautiful babies (quadruplets) through a cesarean section."
According to the story monitored by Ukan Kurugh a philanthropist and humanitarian activist, reported that a "woman by the name Mrs Rosemary Agbo from Otukpo Local Government Area of Benue state who was in her late 40s and had waited for about twenty years without a child" until she finally got pregnant and this sad reality came up.
Report reaching us from Mr Ukan Kurugh and confirmed by the family member of the bereaved has it that, one of the Quadruplets died on Friday, the 5th day of February 2021 same-day their late mother was to be buried. The baby died leaving his remaining three siblings, 2 girls, and a boy. 
Let's play for the surviving three, and the entire family.
Content created and supplied by: Orngu (via Opera News )