What all NECO Candidates should do, now that their result is finally out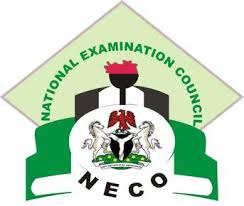 Kindly click on the FOLLOW BUTTON above for latest articles regarding Educational post in Nigeria
Over the months, there had been alot and so many reactions from Nigeria Students , to be specific, NECO Candidates that participated in the June/July Examination over the delay in the release of their result. To God be the glory, at last the result is officially out and all candidates can now access theirs.
According to the NECO registrar, in a statement released, he said that 1,221,447 male and 665,830 female registered in the 2020 Examination making it a total of 1,209,992 candidates that sat for the examination. The Number of candidates that make five credits and above including mathematics and English language are 894,101 representing 73.89%, when compared to last two years June/ July Examination figure of 829,787 , which made their performance to increase with just 2.3%. All candidates that missed one or two papers can now rewrite those examination on the first of February as it has been rescheduled.
Now that the result is finally out, in my article today I will be instructing and telling all candidates what they need to do with their result now that it's finally out. Below are what candidates need to know know:-
Firstly, All candidates that wishes to enter into the university of their choice and bought their POSTUTME/ Screening form form with awaiting result can now proceed to upload their NECO result in the form. Now you can as well wait for your Screening score after doing that , meanwhile if you have written the POSTUTME Examination, you can as well wait for your admission.
Secondly,all candidates can now login to their Jamb portal and upload their NECO result in order for them to be admitted by Jamb , so as their details will be sent and shortlisted for their NYSC programme when they graduate.This is a very important and serious matter. Lastly, although no company or government sector in the country employs with olevel result, you can as well get a job or any little pay work with this result and as well further your Education when you have money and upgrade. You can be a typist, messenger, clerical staff or Secretary in any organization with your result.
LIKE, FOLLOW, SHARE, COMMENT......
Content created and supplied by: NaijaNewscaster (via Opera News )