Hollywood is a neighborhood in the central region of Los Angeles California. Its name has come to be a shorthand reference for the U.S film industry and the people associated with it. Many of its studios such as paramount pictures, Warner Bros, and universal pictures were founded there and Paramount still has its studios there.
The Hollywood Sign is an American landmark and cultural icon overlooking Hollywood, Los Angeles, California. It is situated on Mount Lee, in the Hollywood Hills area of the Santa Monica Mountains.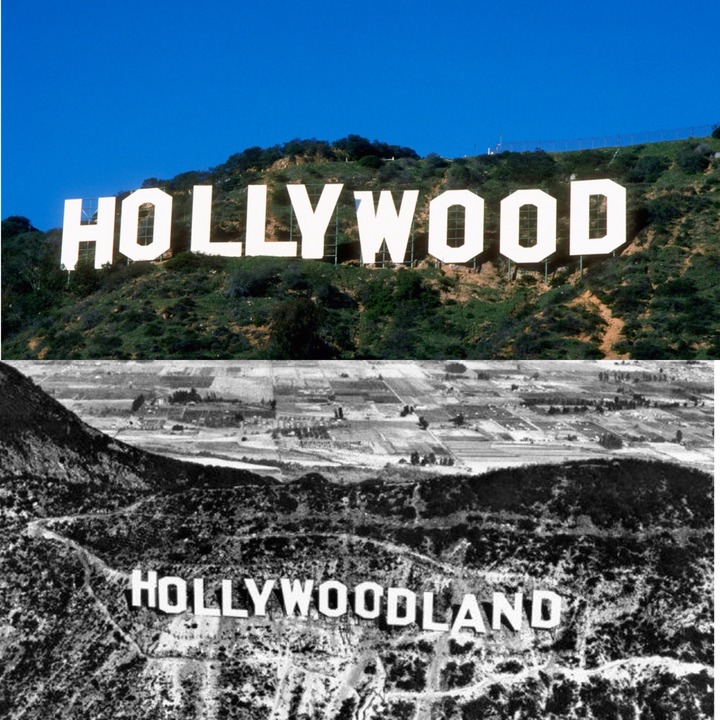 1 . Four letters on the sign were eventually removed.
Regular maintenance on the sign stopped when the Hollywoodland real-estate development went under due to the Great Depression. The "H" even toppled over, so that it briefly read "Ollywoodland." After ownership of the sign passed to the city in the mid-1940s, the L.A. Recreation and Parks Commission apparently wanted it razed. But the Hollywood Chamber of Commerce stepped in, and in 1949 it removed the last four letters and restored the rest.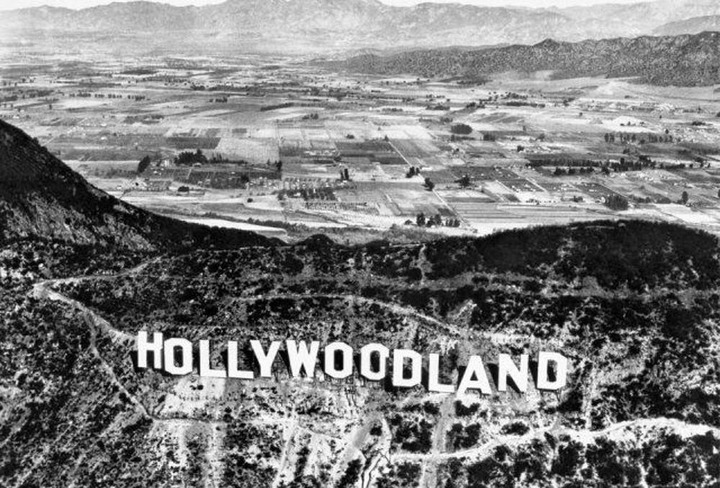 2 . The sign is almost 90 years old.
The original Hollywood sign was constructed in 1923, the same year that Rin Tin Tin gained fame as a canine film star. Though it wasn't originally meant to be an icon for the film industry, the sign was created during the beginning of the glamorous, decadent Golden Age of Hollywood: in 1925, Ben Hur was released with its record-breaking production budget of $3.95 million.
3 . Each letter is 50-feet high.
Crescent Sign Company was contracted to install the sign, which was designed by its owner, Tomas Fisk Goff. Every letter is 30 feet wide (9.1 metres) and 50 feet high (15.2 metres). Originally, the sign was adorned with 4,000 light globes, which flashed the words, 'HOLLY', 'WOOD', 'LAND' in separate rounds.
Content created and supplied by: Climsupdate (via Opera News )