One dull evening, I was in class, jejely reading. Our classroom then was full of 26 boys, 19 girls. Only the boys from my house—Yellow House, knew Sima Essien regularly wet the bed.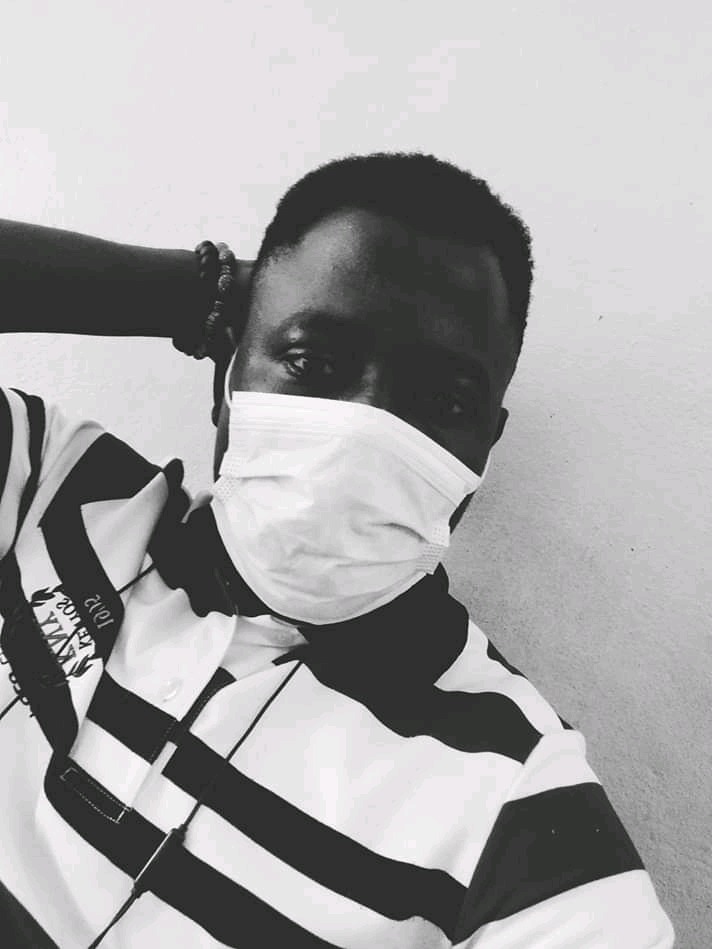 That evening, House Master passed by and saw me through the window. He smiled. My heartbeat kicked up several notches. I tried to hide, really.
House Master came in and we sat up for him. A sit-up is this totally cool military salute. You are seated, and you stretch out your fisted hands right in front of you, just like how Superman flies. You hold it right there until the person you're saluting releases you.
House Master released everyone else except Yellow House Boys.
Then, he released all the Yellow House Boys except me.
I was like that for a minute, heating up.
And as calmly as if he was asking about the time, House Master said, "Did you dry the mattress you bedwet on last night, Essien?"
I swear, I heard someone gasp. Then, I heard a titter or two. Even a drawled-out whisper of "Shhhhiiiiiittttt."
I mumbled yes, and the bastard told me to speak up and I did but he still said he could not hear me and I shouted.
I was breathing so hard.
He just smiled and walked out.
It didn't matter that my crush was there or that the girls who labelled me a weirdo were present as well. Hell, Yire was in the same school and even if she'd been there with the entire school and Jesus and Lord Lugard packed into that class, it still wouldn't matter.
I was casted like I'm damed.
That night, I didn't sleep. I just stayed up until I had to pee. 
God, peeing never felt so good.
That was the worst mistake of my life.
That's why I would one day feel as if a millipede was living in my ear.
House Master was livid the next day. He raged and cursed and cursed in Hausa (Abdul later translated) that we were bastards like our infidel fathers and whoring mothers.
He made us to hang from our bunks before flogging everyone (we numbered up to 180 boys) and threatening to kill the bastard, walahi.
Later on, a scaredy cat of a junior student went quietly to the House Master and said that he'd seen Senior Sima wake up to pee, but he didn't see me enter the bathroom-toilet.
And of course, my bed was suspiciously dry.
He didn't rage. I have to mention that. House Master barely even looked at me. He spoke quietly, and that terrified me. That made me know I was fucked.
He picked up a broomstick. A thin, needly broomstick.
They brought out my notorious mattress and put it on the soakaway.
House Master told me to strip completely naked.
It was 10 PM and it was cold, really cold.
All the Yellow House Boys trooped out. House Master told everyone to urinate on the dry mattress. Failure to let out even a single drop would mean no sleep throughout the night.
There was a pool of brackish water close to the hostel tap, full of spirogyra, and mosquitoes and the accumulated filth of neglect.
He ordered me to lie down in the water.
I hesitated.
He slapped me so hard I fell and fell and fell. My left ear was ringing and then it stopped ringing and that's probably how my eardrum got perforated.
Please, make sure you send your children to semi-military boarding schools, if you truly like them, you hear?
I rolled in the filthy water and man, was it cold. And the stench, that smell of rotten things, stale things, dead things.
I rolled and rolled and he kicked me with hard boots and whipped me with a koboko and I cried and begged and twisted and thrashed around and squirmed and screamed and it was hell.
Some of the water got into my ears and nose.
The moon was still shining when I crawled out of the water, crying like a baby.
He said. And I did. The mattress was made of a hundred different streams of urine.
Crucify him.
My eyes were closed to hold back tears, hold back shame.
He asked me if I would ever try that nonsense again, and I said no. 
Then, he held my male organ in his hand.
I was momentarily confused, so I really wasn't ready when he took the broomstick and pushed it into the tiny hole urine comes out of. And pulled it out just as fast.
I screamed. The pain was the quickest and most precise stab of madness, guy. Unbelievable, right? 
I threw down the mattress and ran shouting until one of the sentries heard me. The sentry para for House Master, guy.
I still had to sleep on the stinking mattress. I lay down on it, shivering and sobbing with my thighs clamped tight.
On the 11th of May, 2012, the most miserable human being in the world was a teenager called Sima Essien.
House Master later came, stood beside my bed and pointed his flashlight at my face. He made me get up to go to the bathroom and wash myself.
After, he said I should thank him. That I would never bedwet again because I was cured.
I said, "Thank you, sir."
The next day was May 12th—my sixteenth birthday.
And I still woke up that morning in my own urine.
Content created and supplied by: MedicalNews (via Opera News )