The Nigerian Civil War, also known as Biafra war was a civil war in Nigeria fought between the government of Nigeria headed by General Yakubu Gowon and the secessionist state of Biafra led by late Lt. Colonel Odumegwu Ojukwu from 6 July 1967 to 15 January 1970. This war lasted for about 3 years and it Lead to the killing of over 10 thousand Biafrans. 
It was said that during the war, The Biafrans went low on amor so they started creating home made weapons (Biafran made). So today I will the showing you 5 weapon made by the biafrans during the Nigerian civil war. 
Biafran Red Devil. Considered one of the greatest feats of the Biafrran Research and Production Unit. What made this Armoured tank a feat was it was designed like a armoured personal carrier tank but equipped with hidden high powered anti tank guns with ability to shoot targets with precision from all angles at 360 degrees.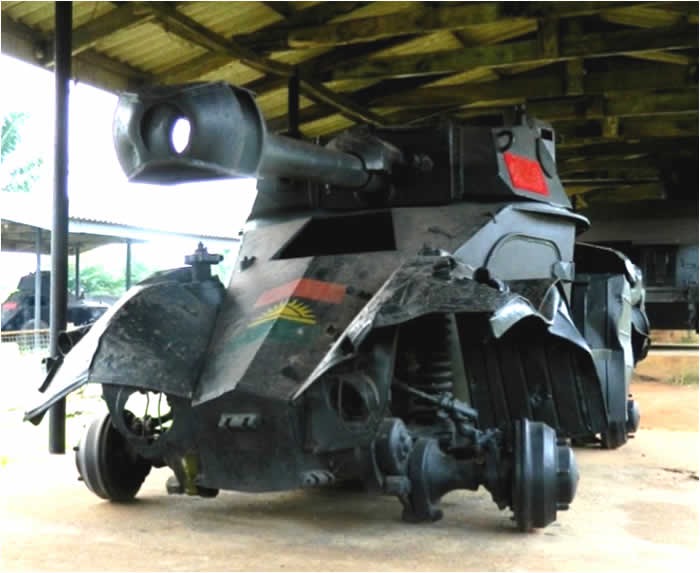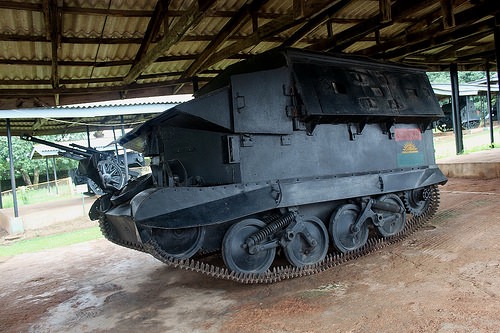 2 . Ogbunigwe (mass killer when interpreted in English)
It is a series of weapons systems which includes command detonation mines, improvised explosive devices and rocket propelled missiles. This deadly mass destruction missile also called the 'Ojukwu Bucket' was popular in the civil war era and was said to have made the federal troops jittery.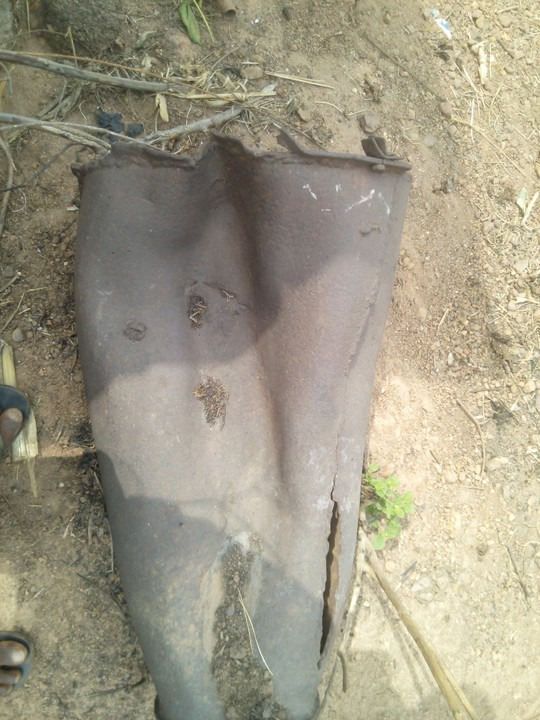 3 . Biafran armoured Carrey
Biafrran Armoured Personnel Carrier Tank was made during the biafran war. It was made to transport or carry military personnel to the war zone.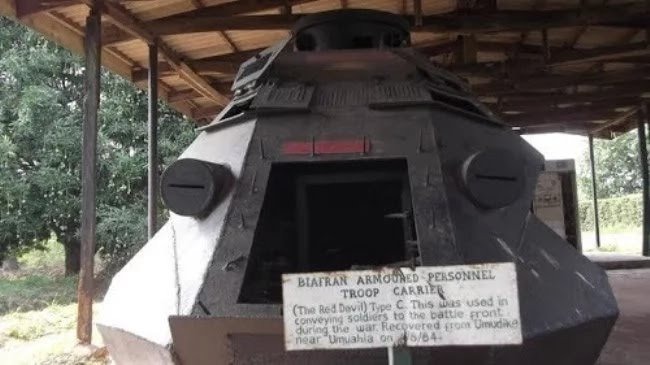 4 . Biafran Grenade launcher 
This is a weapon invented by the biafrans during the civil war. It was used to lunch the Biafran Grenade.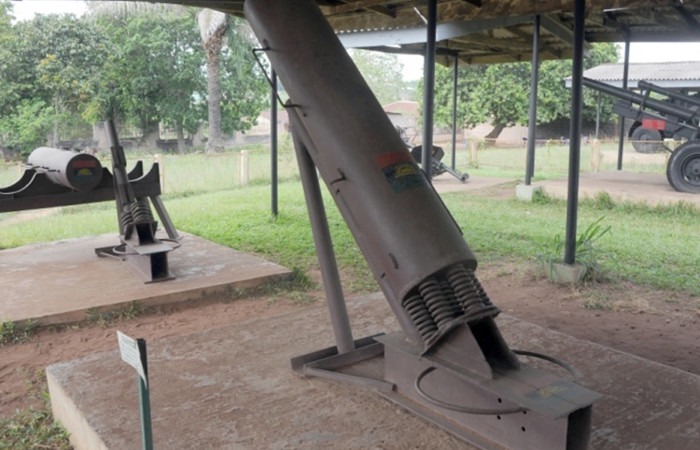 5 . Biafran armored car.
This is one of the cars used by Biafrans during the war. The car is usually equipped with high powered machine guns or simply used as a reconnaissance armoured vehicle.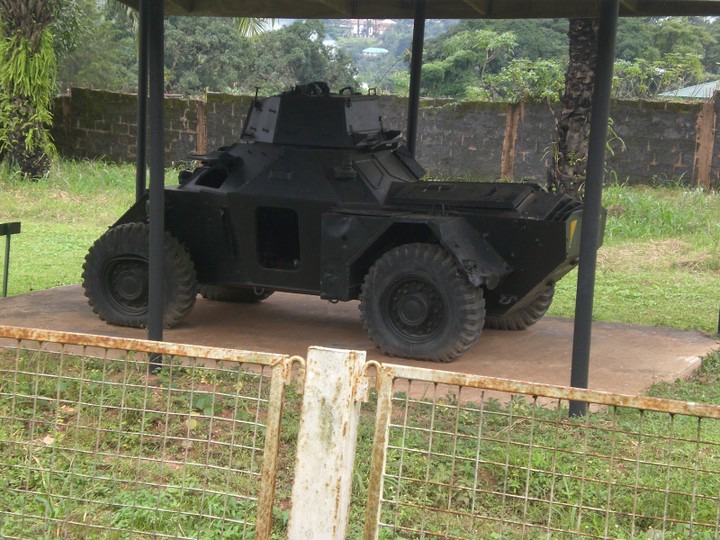 Source: NairaLand forum.
Content created and supplied by: Slammednews (via Opera News )