Our society today is filled with bad happenings. Most times, these perpetrators of bad things get influenced by those who may have not been caught by the law. That's why we ought to share the good news when ever these criminals are caught so as to foster fear and discourage those who think it is right to participate in criminal acts. And also generate respect for security operatives who have carried out their duties with diligence and therefore helped to catch culprits.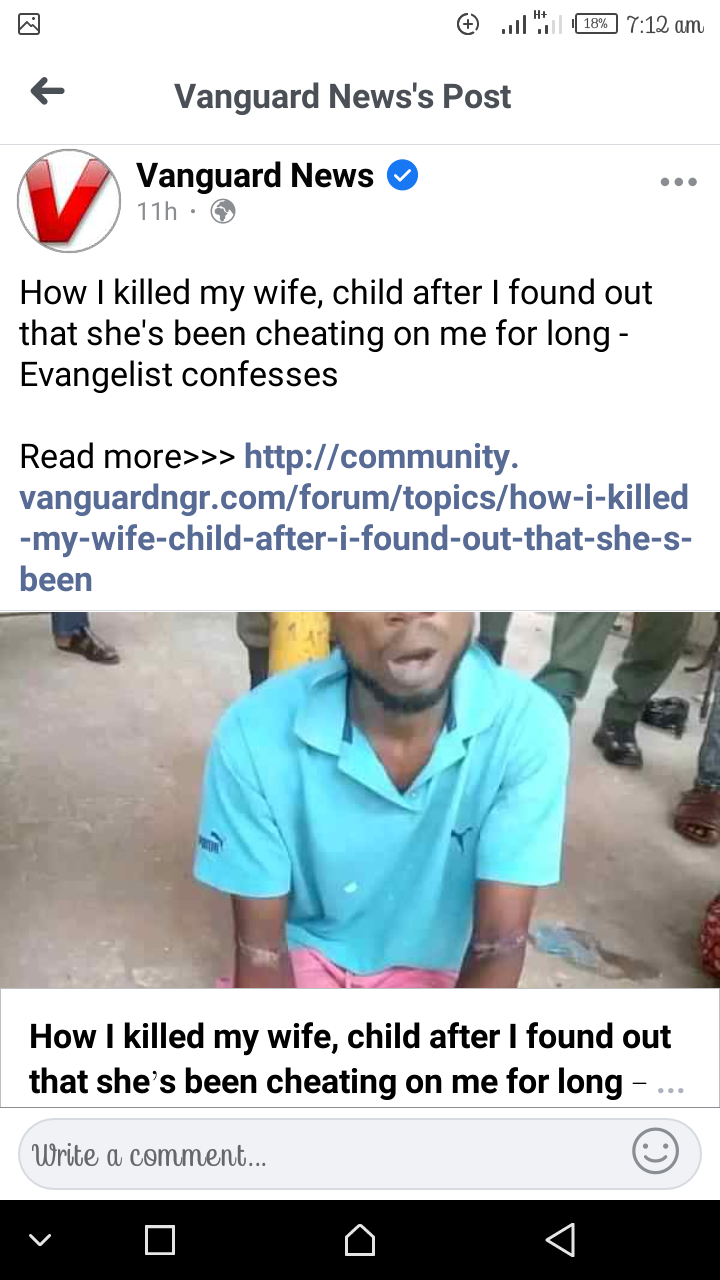 It has come to our notice that Chukwuemeka Obijofa, a 28-year-old man who claimed to be an ordained evangelist has killed his wife and 4-year- old son with a shovel in Ofufe Nza village in Ekwusigo Local Government Area of Anambra State as posted on Vanguard news page. He confessed that he killed his wife and son after he found out that his wife has been cheating on him for long.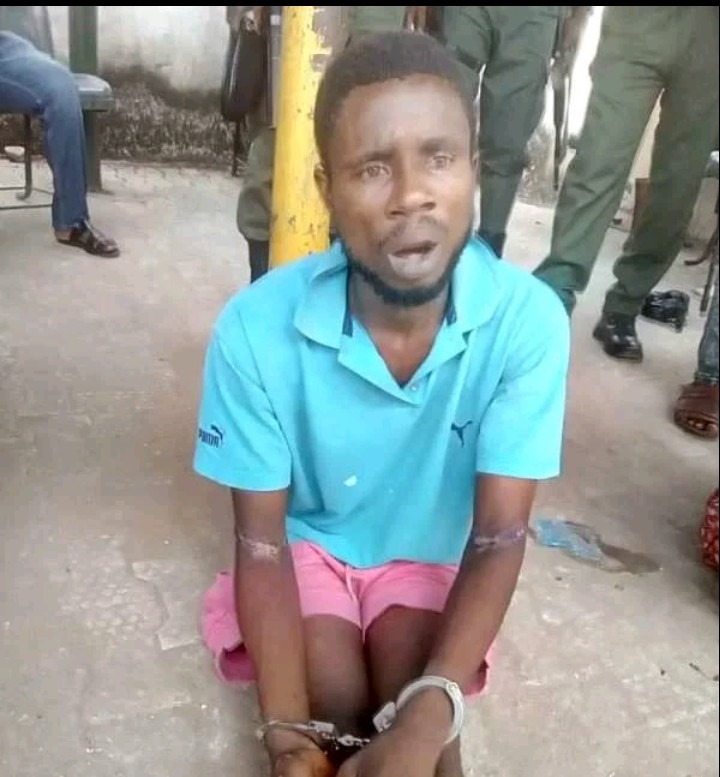 Chukwuemeka said;
"I came back from work and found out that the food they have was not enough for them. I stepped out to collect money from a client so I can get something for them. But when I came back later, I discovered she wasn't alone at home. She was with two men that I don't know. When I tried to enquire who they were, she asked me to keep quiet that she would explain later. She later took me to the room for explanations. Before I could come out, the guys have left without informing us. I became angrier. My wife was trying to calm me down but I couldn't bear it due to the level of love and trust I have for her."
He added;
"As I was about to leave, I told her that I'm leaving the house for her and her boyfriends who she's preferred and more comfortable with. I went straight to where I took some hemp to calm myself and feel relieved. But unexpectedly, I found out that the hemp even made it worse that I lost my conscience. I couldn't behave like a human being again. It became obvious to me that another demon or extraordinary spirit has possessed me. Besides, nobody was around to control me. I didn't know what else that happened till I opened my eyes to find out that I've killed my wife. I was ordained in 2012 as an evangelist. If I pray, it comes to pass. But when I began to fall out from God's mercy, my pastor warned me that a day is coming when I'll face the consequences. He said his God didn't want me to pay the supreme price. But I couldn't believe it until today I'm giving this message to those it has not happened to. Please, whatever government declared contraband, especially hard drugs, please steer clear from them. It has a way of impacting another spirit in you."
Dear reader, this is a warning for you to avoid all forms of drug abuse. This is a true story and it is not the first time we are hearing of the bad effects of drug abuse. Please warn those around you who may be involved in any form of drug addiction. And discourage any form of sales or distribution of hard drugs and report suspects to suitable authorities as soon as possible. We all can build a better society if we cooperate in crime fighting.
Thanks
Content created and supplied by: CleanNews (via Opera News )