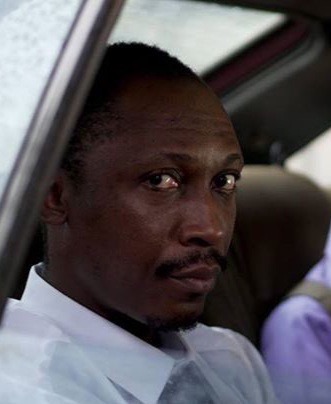 Actor Frank Donga believes that leaving Nigeria does not guarantee that one will get rich. He also believes that returning to Nigeria does not mean that the person is more patriotic.
He shared this idea on his Twitter handle on the morning of April 1st.
"The truth is that leaving Nigeria does not guarantee that you will get rich. Likewise, deciding to stay does not mean that you are more patriotic. Sometimes all people want is a place where they can maximize their potential and live in peace. No matter what you decide Whatever you do, I hope your dreams come true.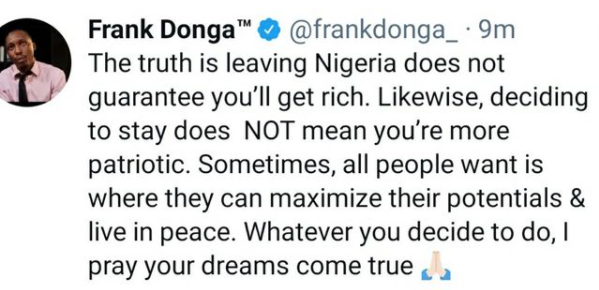 Read some comments from his Twitter page:
@_Ugonnaya1on said: We all need PEACE OF MIND! But at this point if you not planning to Leave NIGERIA, you ain't planning well for yourself.
@Garrincha_bk said: 80 Percent of Nigerians That Leave the country aren't living to get rich but to have an environment where they can live up to their Potentials.
@taadelodun said: 100%. We all just want to live our best lives. What is good for me, might not be good for other people. But in a country where unemployment has hit the roof and inflation is skyrocketing daily, I will try somewhere else first, at least to study. I am always sharing free tips.
Content created and supplied by: Thengblog (via Opera News )