Billionaire daughter and singer Florence Otedola, widely known as DJ Cuppy, has vowed to sue Davido's Personal Assistant Afeare Israel for defamation.
Recall Cuppy's strained relationship with Zlatan Ibile has been a trending topic over the past few weeks.
It all began when DJ Cuppy took to Instagram to ask why Zlatan who she featured in her hit song, Gelato, blocked her on social media.
Days later, Zlatan in an interview surprisingly feigned ignorance that he does not know Cuppy.
This escalated the tension on social media, prompting celebrities to wade into the matter.
Israel, an aide on travel and logistics to singer Davido, in an apparent nod to Zlatan's action claimed that Cuppy did not pay the latter his due money when he featured Gelato.
He also added that Cuppy did not pay Zlatan when she invited him to her fundraising in Abuja where billions of naira were made.
But Cuppy has denied owing Zlatan. She said her lawyers reliably informed her that no agreement has been breached in their Gelato collaboration.
She said, "For the record… There have been no breaches of my contractual agreement regarding the song #Gelato as confirmed by lawyers…
"However, as @IsrealDMW publicly inaccurately declared I owe an artist money, I am suing him for libel and defamation! See you in court Isreal."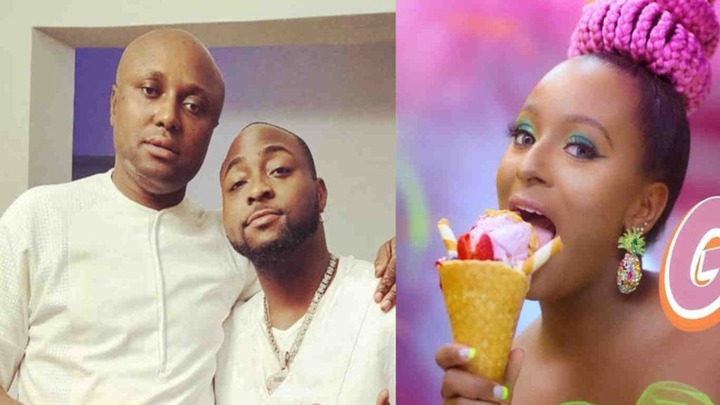 DJ Cuppy (R) says she is suing Israel, seen here with Davido (centre).
Well, Isreal appears unperturbed by the legal threat.
He has responded by asking Cuppy to clarify whether or not she paid Zlatan when the latter featured in her Abuja fund raising.
Content created and supplied by: Ibikunle246 (via Opera News )