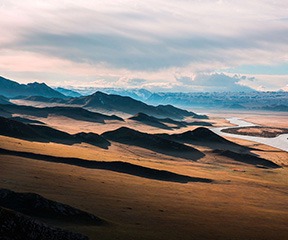 The Nigeria Centre for Disease Control (NCDC) Published an article (Cvid-19 Situation report) go give update on Coronavirus in Nigeria.
- 2,027 samples was tested on Sunday 19th July, 2020, of which 557 cases was tested positive.
- 167 patients previously tested positive, tests Negative now, and were discharged. A total 15,105 patients has been tested Negative and successfully discharged.
General fact sheet, showing detail Covid-19 situation report in each state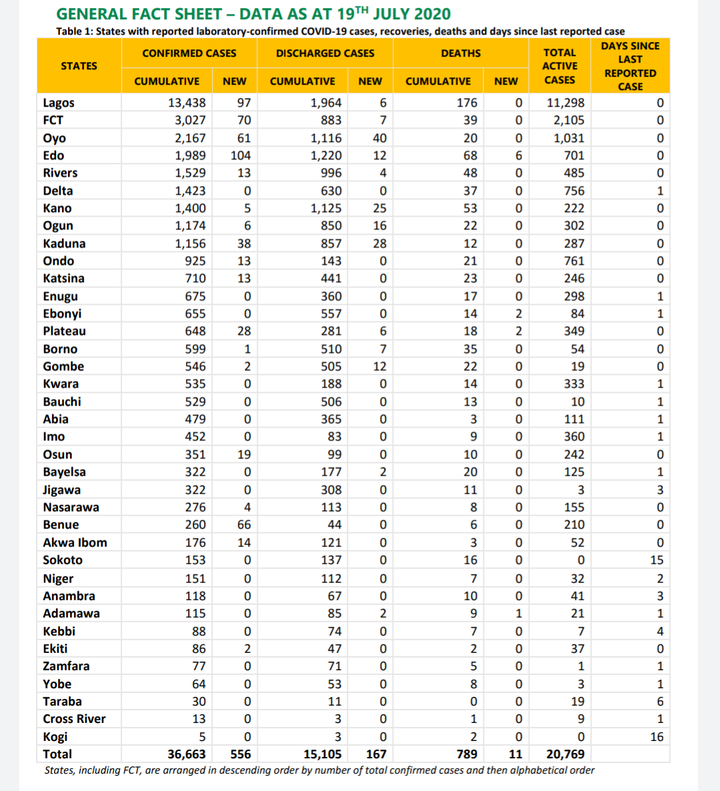 - Kogi state and Sokoto state remain the only state free from Covid-19.
- Taraba yet to record any Covid19 related death.
- Sokoto and Kogi has gone 2weeks without recording any new case of Covid-19.
Did some extra calculations to show the discharged rate and death rate in each state of the country(data were extracted from the article released by NCDC). Rates are shown below.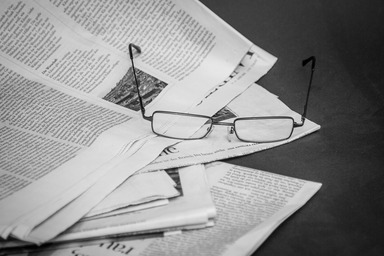 From the above, we can see that 10 states namely (Kano, Borno, Ebonyi, Gombe, Bauchi, Jigawa, Sokoto, Kebbi, Zamfara and Yobe) have recorded over 80% recovery rate.
This means, over 80% of the patients previously tested positive in these states has been treated and are now Negative. All the patients has all been discharged to return to their family also.
For the death rate, Nigeria health unit has done a great job containing the virus and treating the confirmed patients with utmost care and due diligence.
26 states in Nigeria has below 10% (rate) Covid19 related death.
Do you know most of the Covid-19 related death are elderly patients (patients above 50 years of age)?
Take responsibility, stay safe, stay healthy, help protect our elders.
Kindly remember to like, share and comment.
Content created and supplied by: Mrkayjosh (via Opera News )