Pictures of Sunday Igboho in Ogun State to defeat Fulani herdsmen
A young Yoruba human rights activist, Sunday Adeyemo, popularly known as Sunday Igboho, arrives in Ogun State.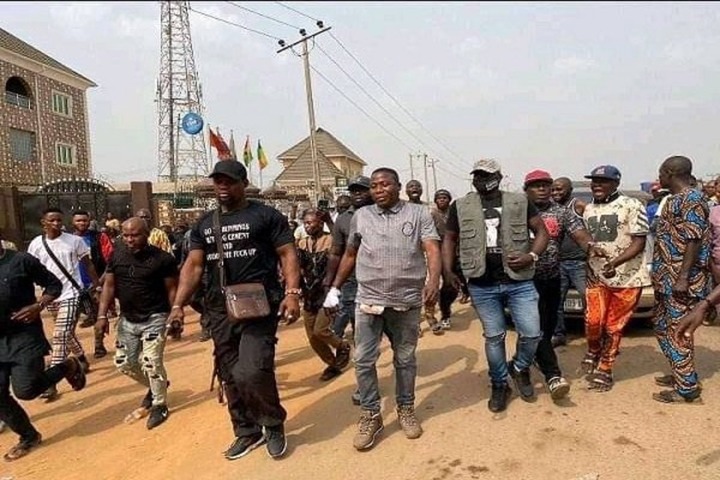 He arrived in the state with a passion to drive out the nomads in the state as he did in Oyo State where the house of the Sarkin Fulani was vandalized.
He said that they must fight the Fulani to put an end to terrorism and violence against his fellow Yoruba, and he has supporters
A Yoruba freedom fighter, Sunday Adeyemo, popularly known as Sunday Igboho, has arrived in Ogun State saying he was visiting to drive out herdsmen.
Igboho has appeared in the news giving herdsmen in Ibarapa area of ​​Oyo State a deadline to evacuate. The palace of the Fulani chief was then attacked.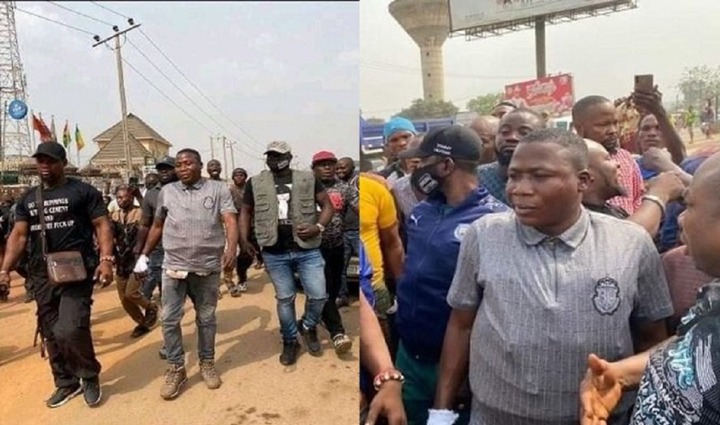 Igboho explained to the reporters why he come to Ogun State.
He said in an interview that he had gone to seek redress for his family members as a result of the Fulani killings.
According to him, the Fulani must leave the Yoruba region for peace and security. He said they would cross Yewa to fight the Fulani who were harassing the Yoruba people of Ogun State.
He also appreciate the Yoruba people who supported him and the governor of Ogun State for his love for his people.
RELATED NEWS
Allah Sarki: Buhari's retired security chief arrives at his residence (Video)
The Speaker has broken an egg, Boko Haram has been in control of Borno State for 3 years, no one has been killed
12 Reasons Why The North Should Reach Out Even If The Country Is Happy - 'Presidential Candidate'
The government will hold a mediation session with the workers on a new strike plan at universities
Failure to impose sanctions: Court sentences 100 to life in Abuja
Kaduna: Gunmen attack Giwa shortly after military attack on their allies
Police successfully killed a professional gunman during an exchange of fire
The 6-month-old dog for sale at N1.1m has sparked controversy on social media
Content created and supplied by: TORIOLATOHEEB (via Opera News )