It is no more news that some bandits have been surrendering their weapons lately.
Some bandits who have repented have sworn never to go back to their evil ways while some have promised to advise their friends to repent.
Recently, Sheikh Gumi has been engaging in peace talks with some bandits and he has successfully converted some bandits from their evil ways.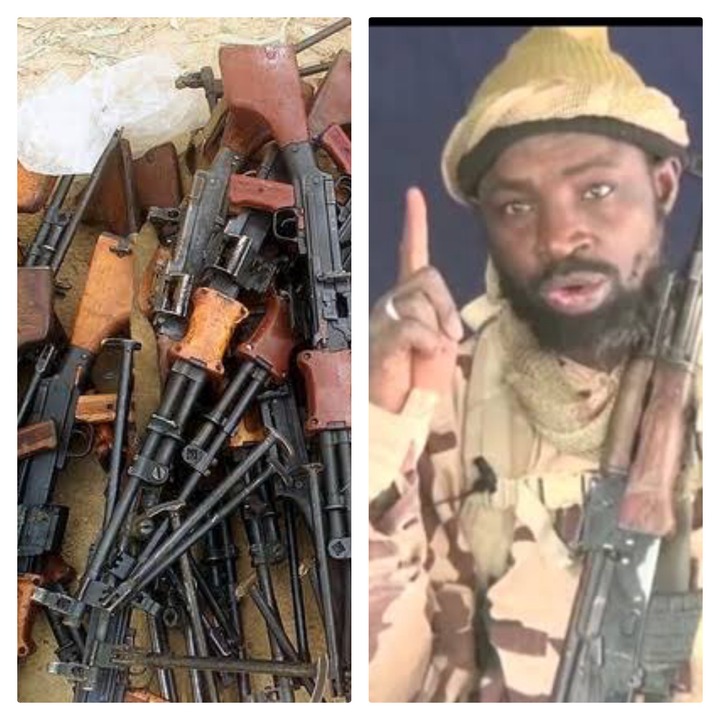 Nevertheless, a top bandit commander has surrendered his rifles recently.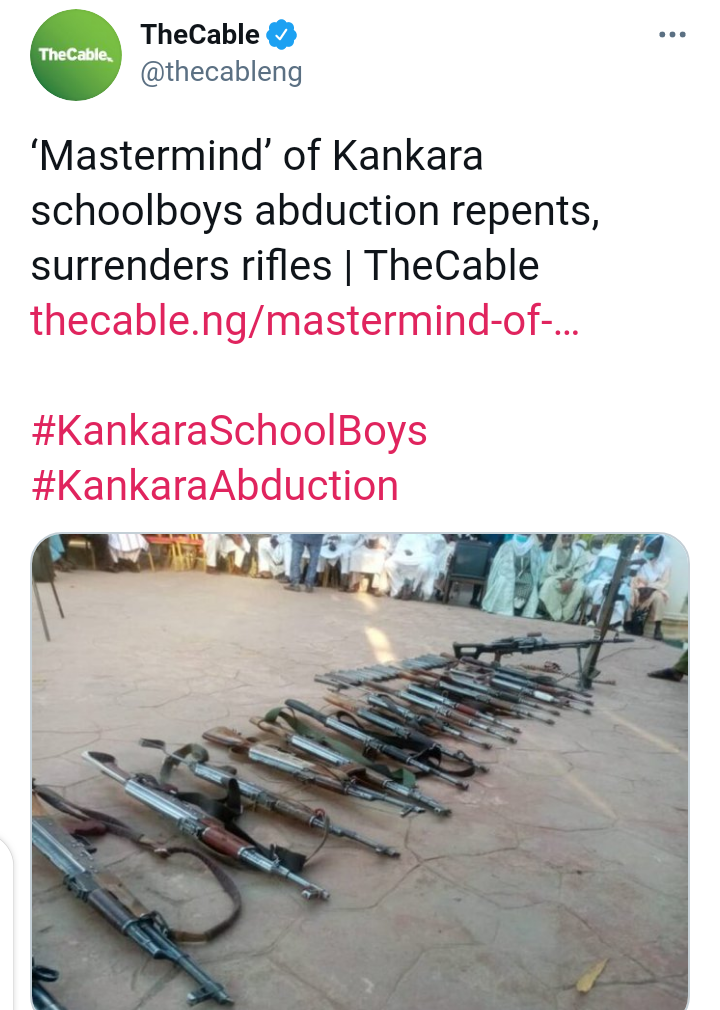 Auwalun Daudawa, the alleged mastermind of the abduction of some students from a secondary school in Kankara, Katsina state, has "repented".
Daudawa and five of his lieutenants surrendered 20 AK 47 rifles, ammunition and a rocket-propelled grenade (RPG) launcher.
However, there have been mixed reactions on twitter after Auwalun Daudawa, a top bandit commander repented.
Below are screenshots of reactions on twitter.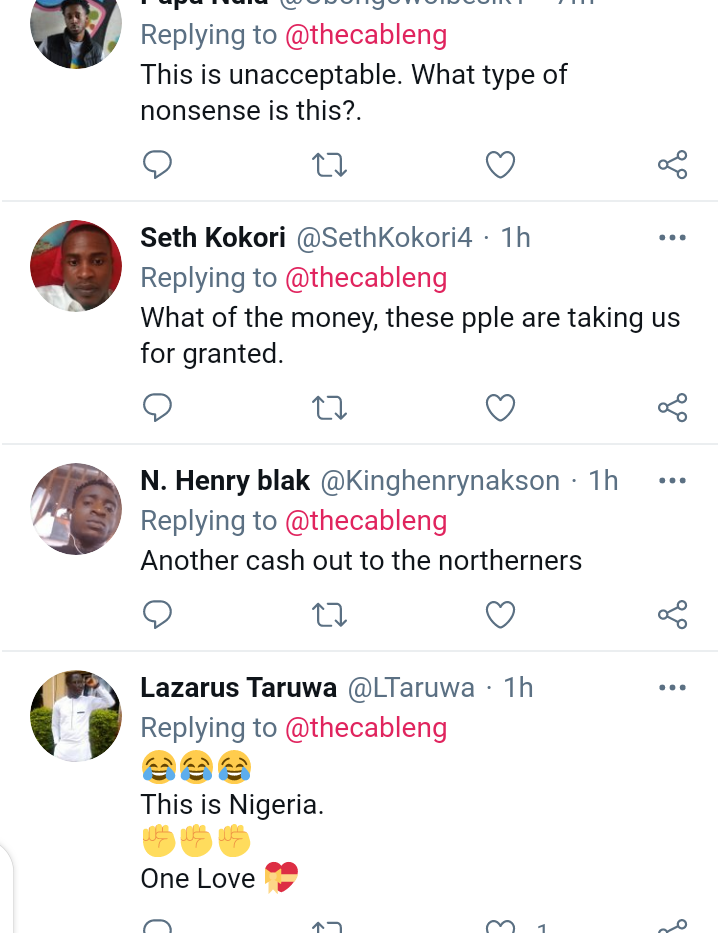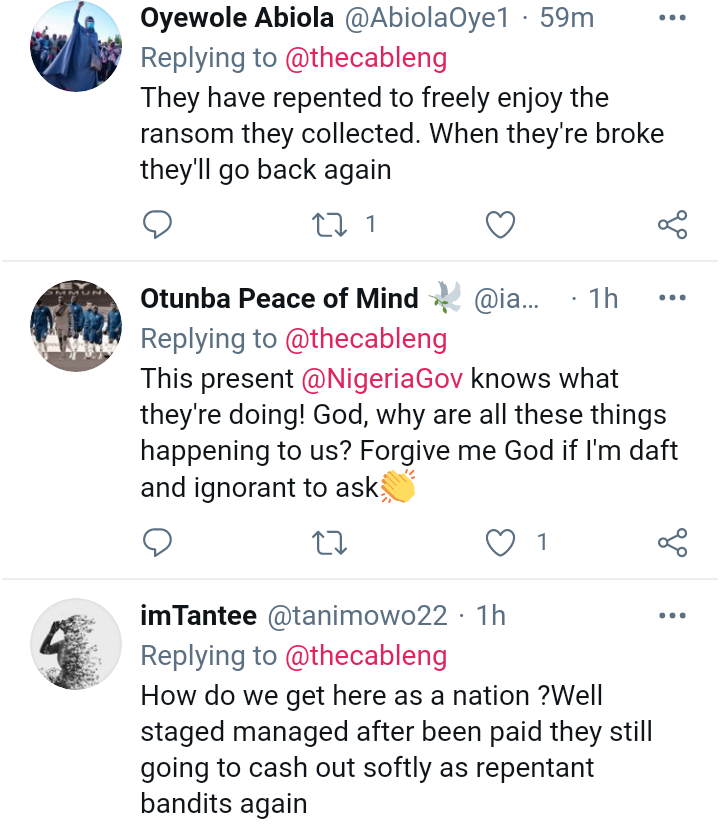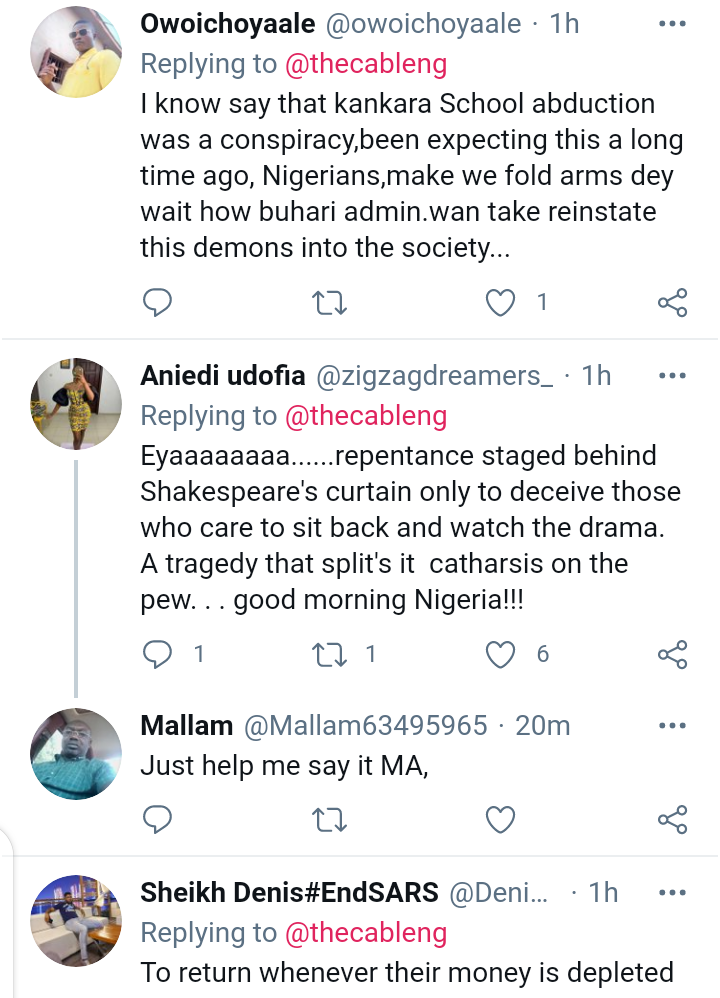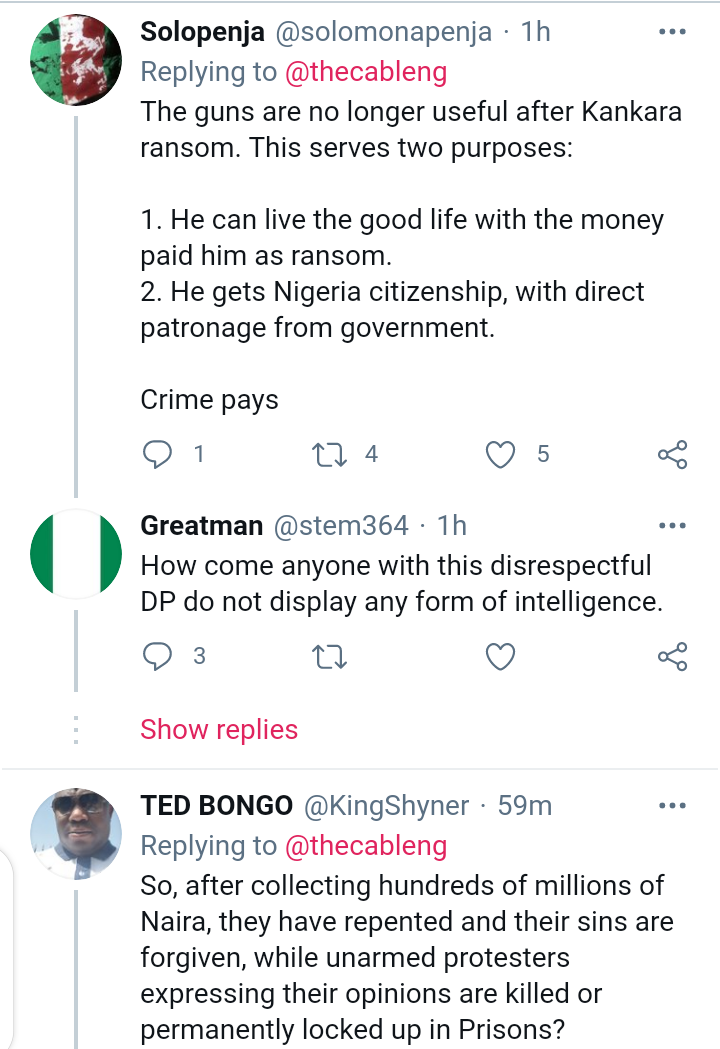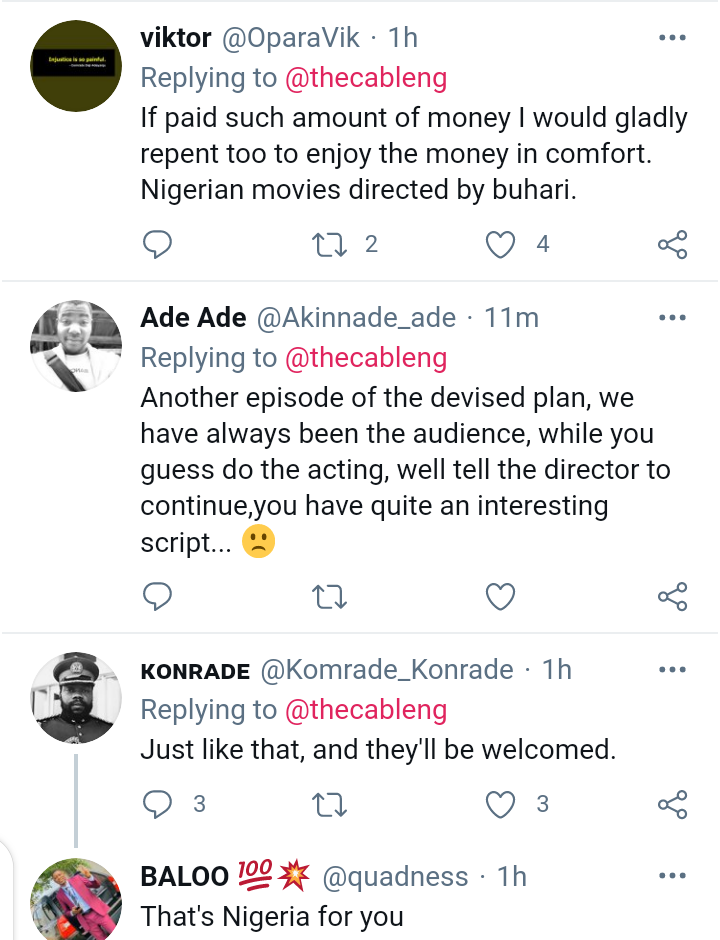 As a Nigerian, what's your thought on the bandit commander that repented?
If you have anything to say, visit the comment section below and say it.
Share this post across all social media platforms.
Content created and supplied by: Gisthour (via Opera News )