If You Registered MSMES Survival Fund, Either You Received Payment Or Not, Take Note Of This Vital Information
The survival fund programme was created by the federal government under President Muhammadu Buhari administration.The purpose of the scheme is to support small and medium businesses, artisans and entrepreneurs financially.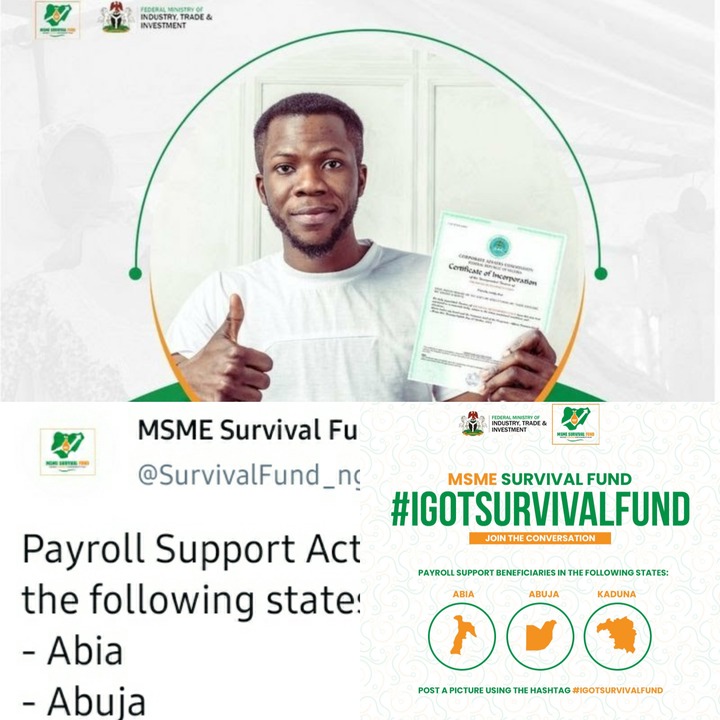 Meanwhile, with more than 200,000 volunteers, the programme brought success for the Buhari administration.Also,a payroll support activation have been formed by the ministry to show the number of people that have been paid.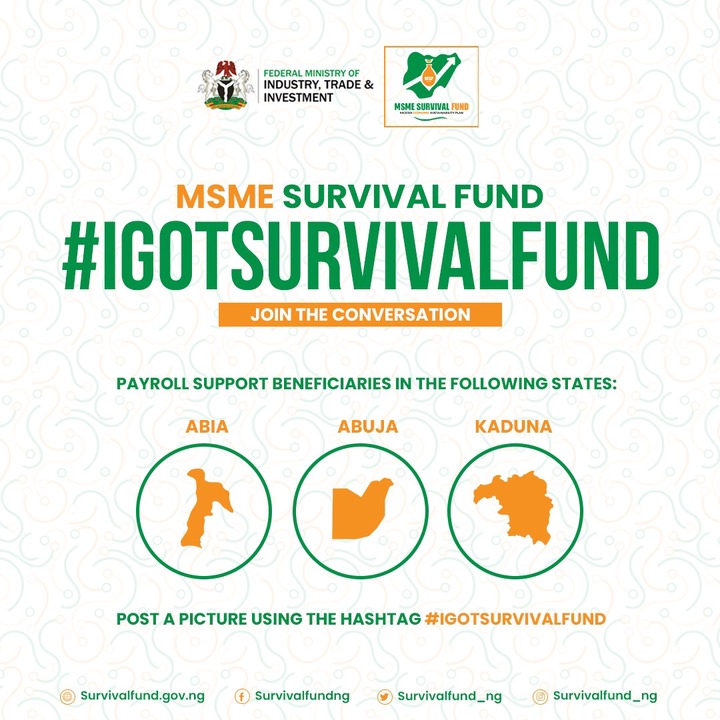 Therefore,the Payroll Support Activation began today.It demands all volunteers in each state to upload their picture with a caption "#IGotSurvivalFund" to confirm the fund was actually paid and not diverted.
See the Tweet below: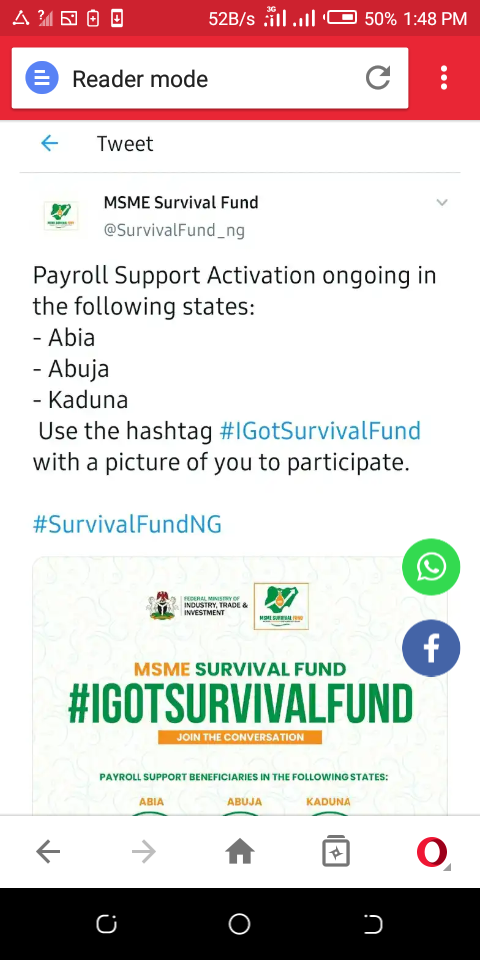 Therefore,if you are in any of these 3 states:Abia, Kaduna andAbuja, and ensure you take part in this exercise. If you have found this article very important kindly like, comment and share with your family and friends.Also, don't forget to follow me up for important update regarding survival Funds.Thank you for reading this article.May Almighty God bless you all.
Content created and supplied by: Spdone (via Opera News )