Today is the first day of April. Each month of the year comes with a special blessing for everyone. Last month was a month of blessing for all those who saw the potential blessing, harnessed it and it became a reality for them.
Another potential blessings is here, declared by Dr Paul Enenche. If you can key into it, confess it with your mouth and believe everything you confess, so shall it come to pass in your life and that of every members of your family.
According to Dr Paul Enenche, this month is a month of unusual favour. You will experience an unusual favour in every area of your life. Just agree with him and confess it with your mouth.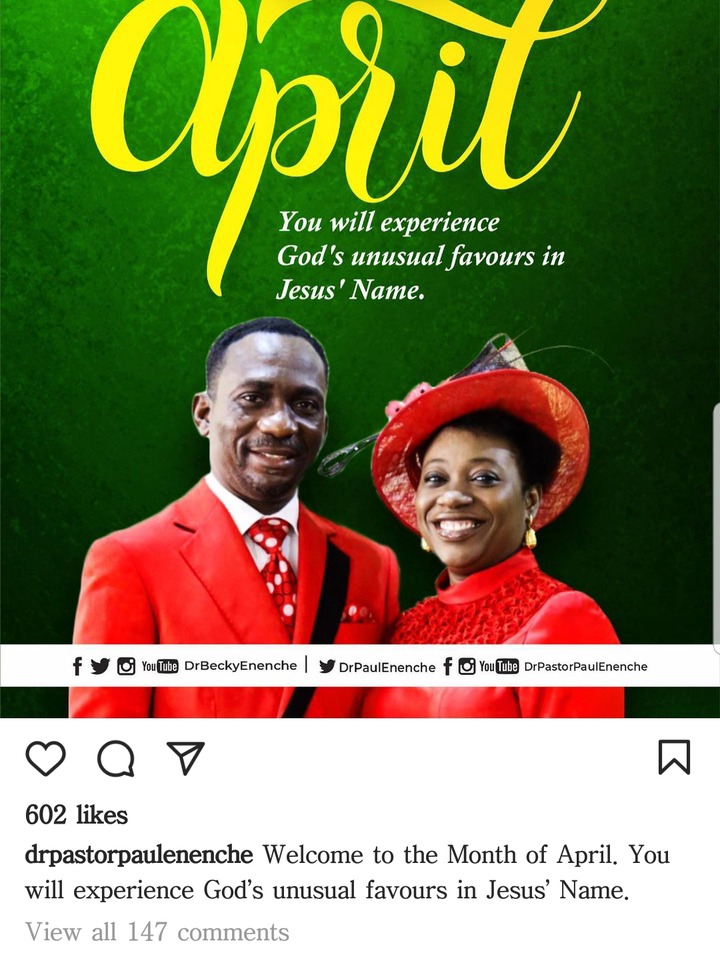 The Bible says in 2nd Chronicles 20:20, " Believe in the Lord your God, and you shall be established; believe His prophets, and YOU shall prosper."
The book of Romans 10:10, Apostle Paul in his letter to the Romans said, "That if thou shalt confess with thy mouth the Lord Jesus, and shalt believe in thine heart that God hath raised him from the dead, thou shalt be saved. For with the heart man believeth unto righteousness; and with the mouth confession is made unto salvation".
You are required to perform two actions, confess and believe and you will experience the usual favour which has been declared by Dr Paul Enenche.
Content created and supplied by: Victory-Morah (via Opera News )