Many people spend at least half the year awaiting the return of summer. They dream of long, hot days, and weather warm enough to allow them to finally expose their skin to the sunlight.
There are some places, however, where summer is an almost perpetual state, of being where the heat can get unbearable and the sun is something to seek respite from rather than revel in.
Below are the list of hottest cities, around the world......
Have you ever wanted to know what the hottest cities in the world are? Some of these often bustling cities are hotter than my oven! OK, they're not that hot, but average temperatures laid out over a year are still pretty impressive.....
9. Bangkok, Thailand
According to the World Meteorological Organization, Bangkok is the hottest city on the planet—not because of any particularly impressive peak temperatures, but because it is consistently hot all year round.
In the capital, Bangkok, the climate is hot all year round. Between mid-November and January, the weather is good, usually with clear skies. Highs are around 30/32 °C (86/90 °F) and lows around 20/22 °C (68/72 °F), so it's hot, even though it's winter.
Most famous for its revered nightlife scene and carefree atmosphere, this is where 99% of all youngsters will find themselves at least once when in Bangkok. It is also an accommodation hotspot for many as a great variety of cheap accommodation types can be found within the vicinity of Khao San Road.
8. Africa - Lagos (33.2°C/91.8°F)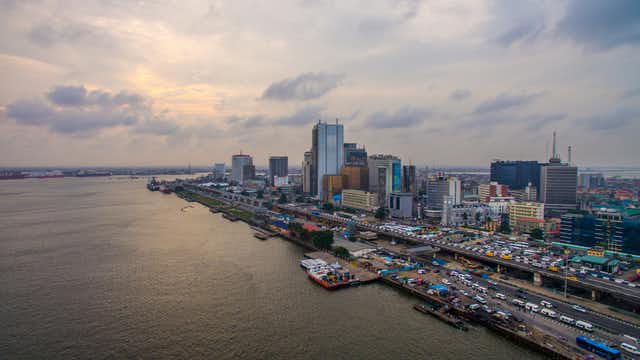 Lagos is the largest city in Africa and one of the fastest growing cities in the world. Lagos is the chief financial center of Africa and home to the busiest and largest ports in Africa. Lagos has tropical savanna climate with significant precipitation difference between the dry and wet season. Since the city is near the Equator, the temperature in Lagos is consistent throughout the year.
The warmest month in the city is February averaging at 33.2 °C and the coolest is July averaging at 28.2 °C. The annual average temperature the city registers is 30.8 °C. The wettest month in the city is June while the driest is January.
7. Timbuktu, Mali (Average Temperature: 84.7°F)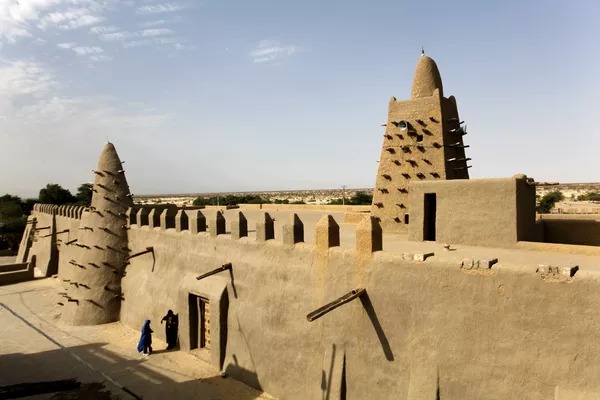 Timbuktu, also spelt as Tinbuktu, Timbuctoo and Timbuktoo is a historical and still-inhabited city in the African nation of Mali, situated 12 miles north of the River Niger. The town is the capital of the Timbuktu Region, one of the eight administrative regions of Mali.
The hot season lasts for 3.0 months, from April 9 to July 9, with an average daily high temperature above 102°F. The hottest day of the year is May 24, with an average high of 107°F and low of 83°F. The cool season lasts for 2.0 months, from December 8 to February 7, with an average daily high temperature below 87°F.
6. North America - Phoenix (34.9°C/94.8°F)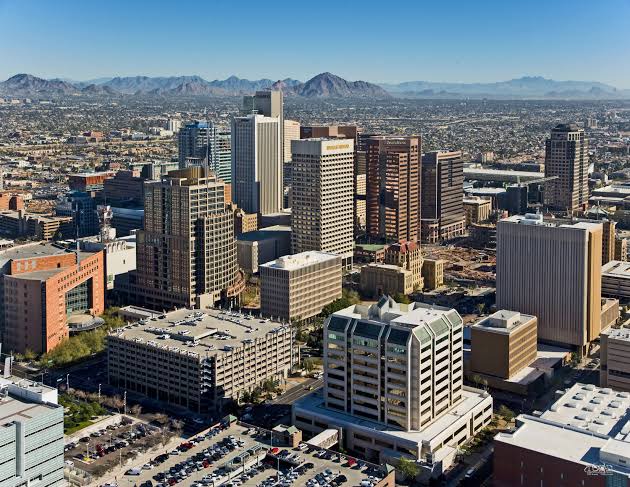 Phoenix is the most populous and the capital city of the State of Arizona. Phoenix city is known to many as the "Valley of the Sun" and is characterized by extremely high temperature. Phoenix has a unique sub-tropical desert climate which is common in the Sonoran Desert.
Phoenix has long hotter summers and short warm winters. Phoenix experiences over 3,872 hours of extremely bright sun every year. The hottest months begin in June and end in September with eighteen of these days experiencing a temperature of over 43 °C.
Unlike most of the desert cities which experience a drastic fluctuation between the night and day temperature, the diurnal temperature variation of Phoenix is limited by the urban-heat-island effect; the heat is stored in the pavements and building during the day and then released into the atmosphere at night.
5. Las Vegas, Nevada's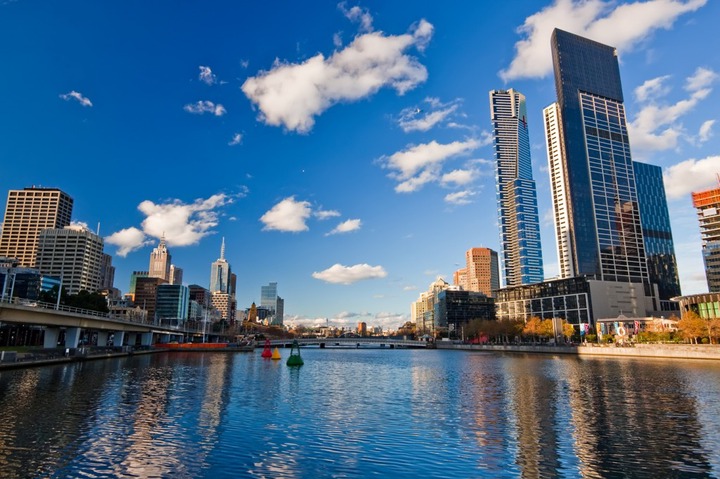 Situated in the middle of Nevada's arid desert, Las Vegas experiences temperature extremes like no other US city. Daytime summer temperatures often reach 40°C and occasionally even higher, with the crisp desert heat proving a problem for unprepared tourists and week-long bender participants.
While not the hottest city in North America, Las Vegas is located very close to the hottest location in the entire Western Hemisphere: California's Death Valley. In 1911, temperature gauges at the park recorded a daytime high of 134°F (56.7C) – just one degree short of the world record.
4. Melbourne, Australia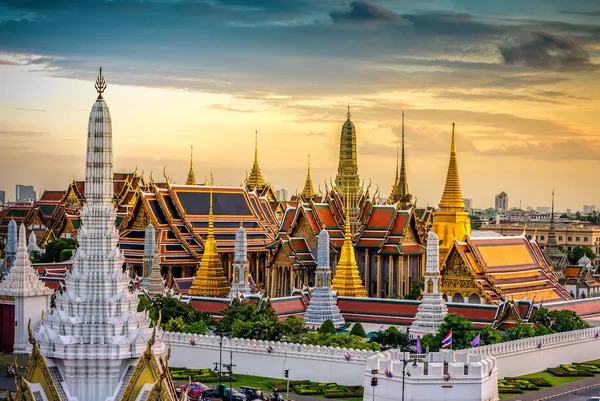 Melbourne is a slight climate anomaly, largely due to its unusual placement between Australia's cool Southern Ocean coast and the country's world famous outback areas. While Melbourne doesn't experience the year-round heat of Darwin, Singapore, or Bangkok, it does experience some summer temperatures that would make even the most hardened outback resident blush.
For example, the February 2009 heatwave saw Melbourne's temperature exceed 46.4°C – an Australian state capital record. Most months don't result in a scramble for the air conditioners, as Melbourne's year-round average temperature is just 19.8°C – a mere 68°F.
3. Kaula Lumpur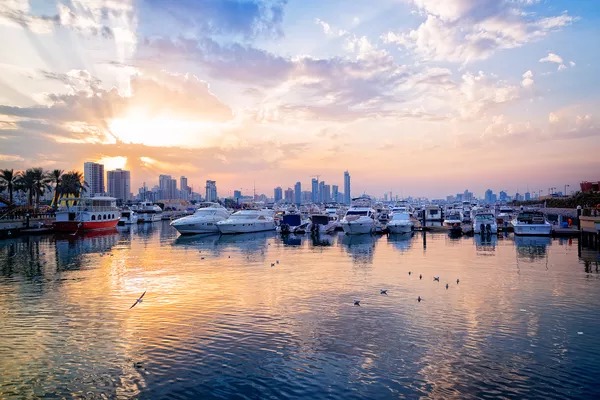 Kuala Lumpur is known for its amazing skyline, huge dining variety, great shopping, and multi-cultural nature. Unfortunately, many visitors remember it for only one thing: the sweltering year-round heat and humidity. Thanks to Kuala Lumpur's placement almost directly on the equator, the city experiences some of the most intense heat and humidity that Earth has to offer.
While maximum temperatures have never exceeded 37°C, Kuala Lumpur's 30°C median temperature says a lot about the city. If you're planning a trip to Malaysia's large and interesting capital, it might be best to carry a little less clothing than you planned for.
2. Mecca, Saudi Arabia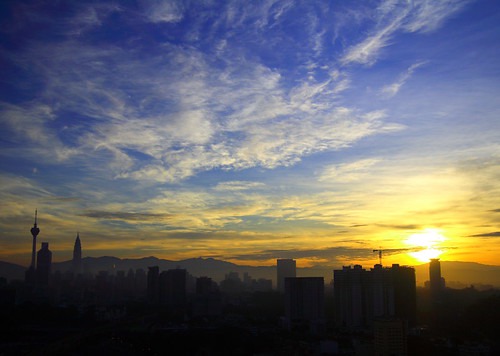 Highest Temperature Recorded: 122 degrees F (50 degrees C)
Famous as the birthplace of Muhammad, Mecca is Islam's holiest city. It's also another scorchingly hot destination, with around 22 rainy days per year and average annual highs of 100.5 degrees F (38 degrees C).
The highest temperature recorded in the city is 122 degrees F (50 degrees C), but even in winter, average temperatures hover at a balmy 91 degrees F (32 degrees C). Of course, the majority of Mecca's visitors aren't there for the weather—instead, millions of Muslim pilgrims arrive each year to perform the Hajj.
The city is home to the world's largest mosque, Masjid al-Haram, and the Kaaba, considered the House of Allah; however, Mecca is strictly off-limits to non-Muslim visitors, although that may change in the future once Saudi Arabia starts issuing tourist visas to non-Muslims.
1. Kuwait City
Highest Temperature Recorded: 1269 degrees F (54 degrees C)
This wealthy Arab metropolis is the capital of Kuwait and another contender for the title of one of the hottest cities in the world with average highs of over 107 degrees F (42 degrees C) from June to August. Nightfall brings little respite, with after-dark low temperatures often exceeding 84 degrees F (29 degrees C) during the summer months.
Kuwait City's record high is 129 degrees F (54 degrees C), while it rains on an average of just 19 days per year.
If you find the above pictures and article interesting, please kindly share, drop a comment and follow up.
Content created and supplied by: Gamersrom (via Opera News )