From the stable of Daily Trust news, their in-house political cartoonist Mustapha Bulama is here with another controversial and funny cartoon flakes which is obviously talking about the President's medical trip to the United Kingdom few days ago.
It's been awhile the president has travelled to the United Kingdom for a medical trip. His health has been in a fine order but as they say precaution is better than cure and that's why the president is currently out of the country for the status quo.
See Cartoon Flakes Below: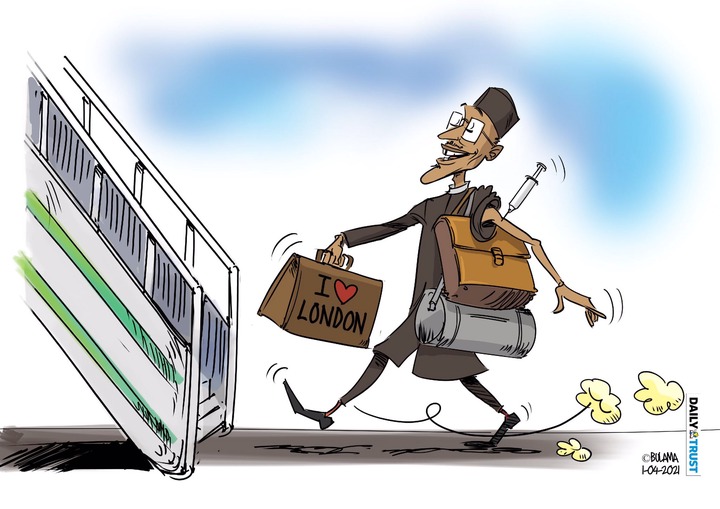 A lot of reactions has left the social awash after the news broke out that President Muhammadu Buhari will be leaving Nigeria for a medical checkup, meanwhile a lot of Nigerians are angry questioning his plans to leave the country.
Today, the Nigerian association of resident doctors (NARD) has commended their strike today after meeting with ministers yesterday. It seems the outcome wasn't great and that's they commenced the strike. Now that the president is out of the country for medical treatment leaving the doctors on strike.
I guess that's why Mustapha Bulama designed a cartoon in respect to his trip to London.
See Reactions Below: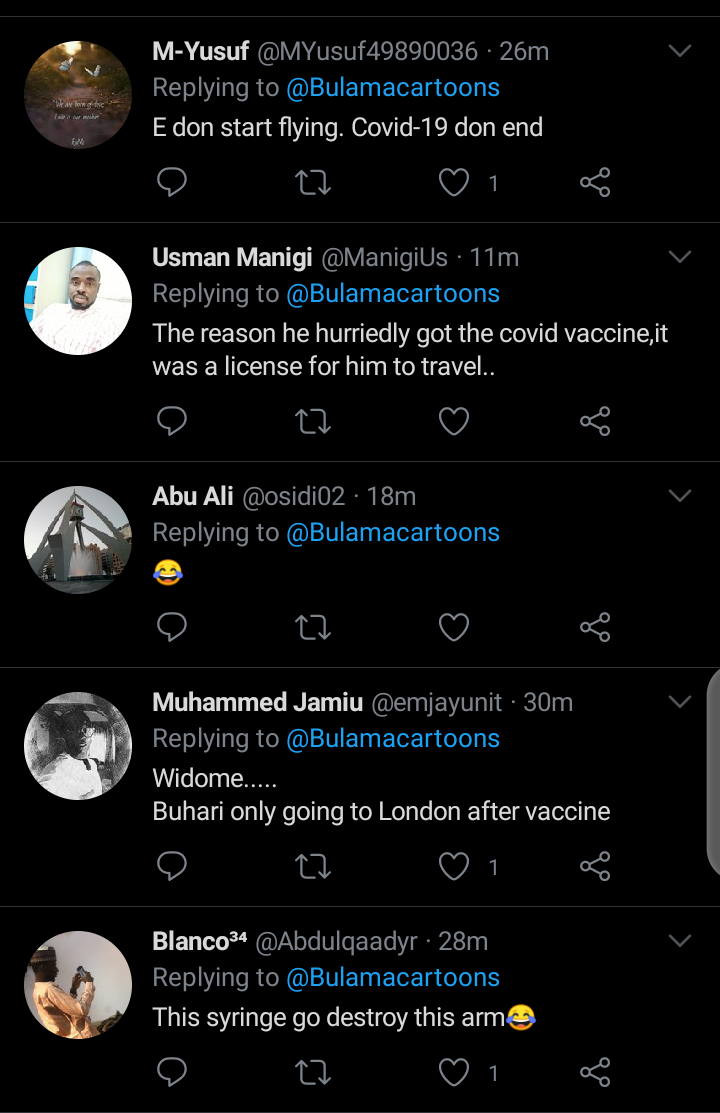 Content created and supplied by: LagosWriter (via Opera News )