A Nigerian artiste whose name is Obinna Kelvin popularly known as Waconzy has taken to his Twitter handle to share the dream he had last night. The young man was born in Port Harcourt, River state. He is a Nigerian singer, songwriter, philanthropist. He was born on August 10th, 1983.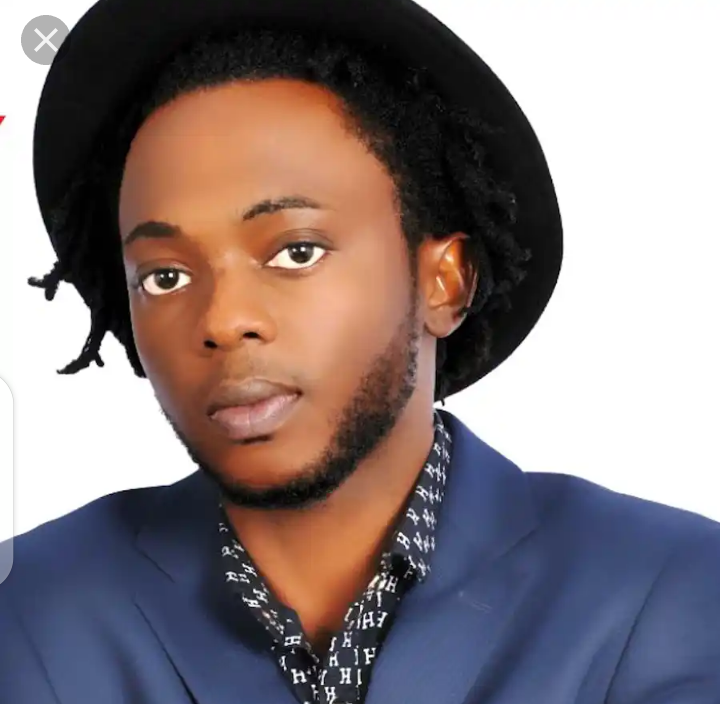 Though he is not that popular like other artist. He took to his Twitter handle to relate the shocking dream he had, according to what he said, he said he had a dream that rapture happened and the dream was so real. He wrote " I had a dream last night that rapture rapture happened.
This dream is so real. I know the rapture is around the corner. Give your life to God and be prepared. Verified social media won't take us anywhere. Besides we don't eown this platform and will be kicked out when they no longer need us.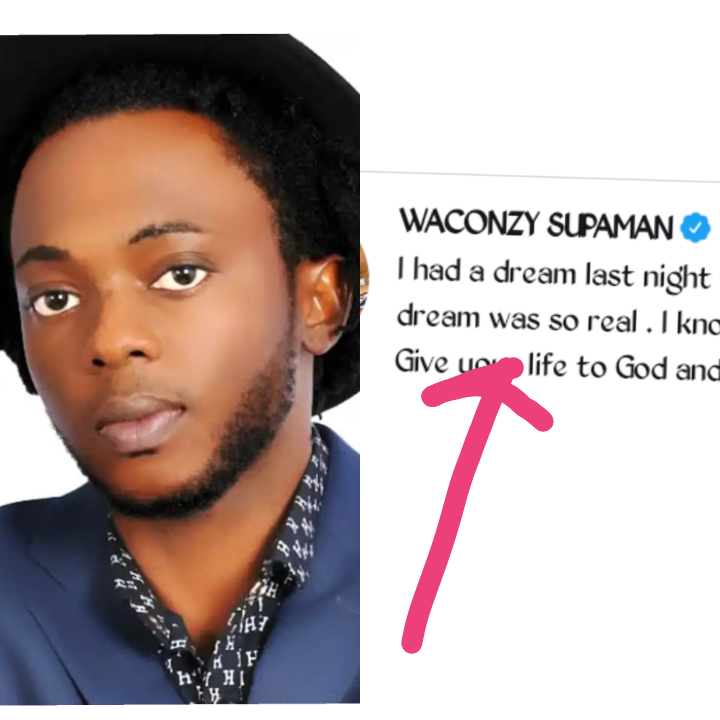 He also encouraged everyone to be prepared for the coming of christ and reveals that coronavirus is being used to usher in the rise of lucifarians. He also reveals that the mark of the beast is most likely not a physical or visible mark, it will be marked on the right hand (vaccine) or the forehead.
See his full tweet below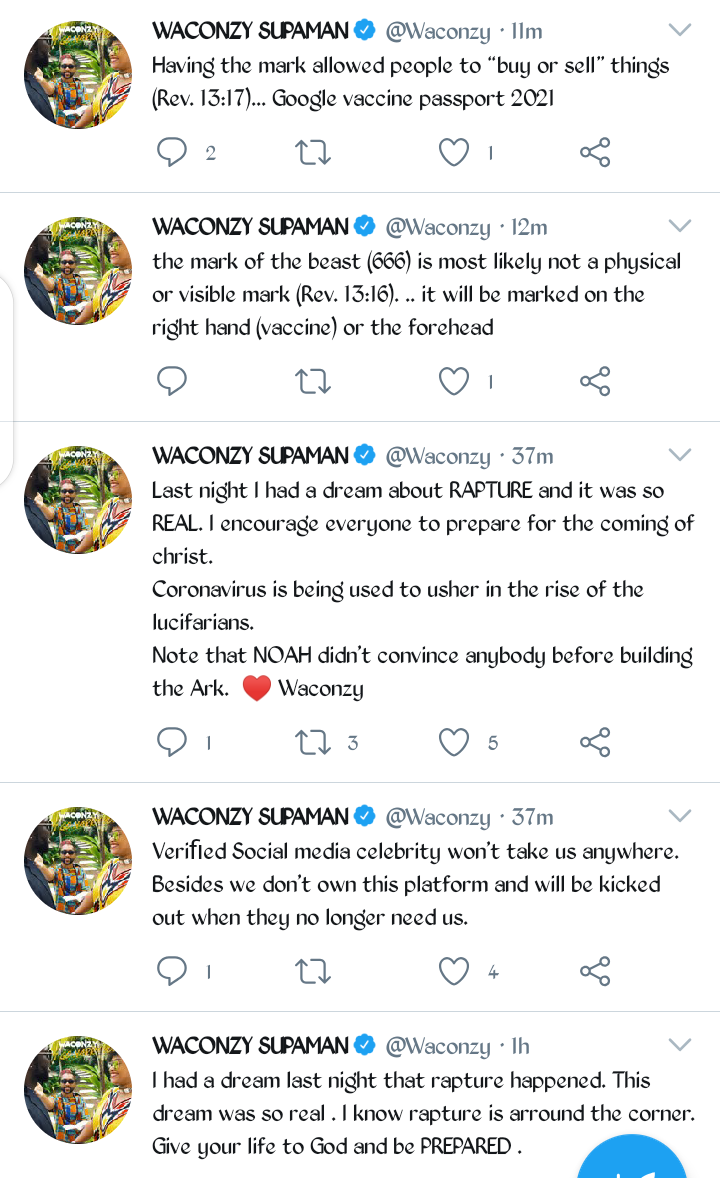 This is a call to wake us up, Jesus christ is coming soon, let's us repent from our sin. Accept him as you lord.
Leave your comment
Content created and supplied by: Tomivic (via Opera News )