People talk about Karma a lot. They say Payback will get you whenever you do something wrong, and I guess that is the motivation for some people, to live rightly.
Well, the Squirrels of Benin Republic were given what some people would call a taste of their own medicine, during the COVID-19 tests each player is obligated to take before their AFCON match.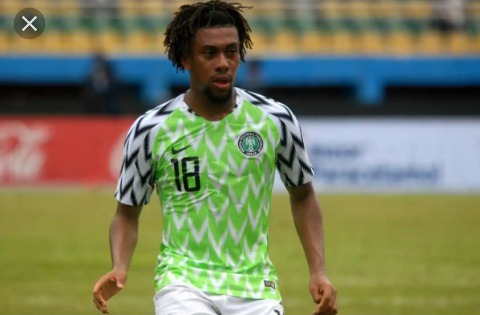 You will recall that before the match between Nigeria and the Republic of Benin, it was reported that Alex Iwobi, who is one of the best players on the team, tested positive for the coronavirus. Three days later, before the match against Lesotho, the same Alex Iwobi tested negative, which led to cries of foul from Nigerian fans.
It didn't really matter anyway, as Nigeria qualified for the AFCON competition, after beating Benin 1-0, and Lesotho 3-0.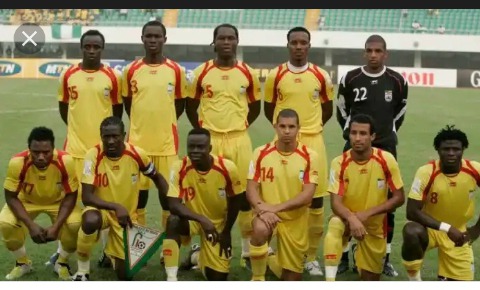 Meanwhile, in the match between Benin Republic (pictured above) and Sierra Leone (pictured below), the same thing happened when Sierra Leone claimed that 5 players, who are reportedly the best on the Benin National Team, tested positive for the coronavirus, thereby ruling them out the match. This led to an outcry and protests from the Benin team, which made CAF postpone the match till June this year. You see, the two teams refused to leave their hotels and CAF failed to resolve the standoff in time.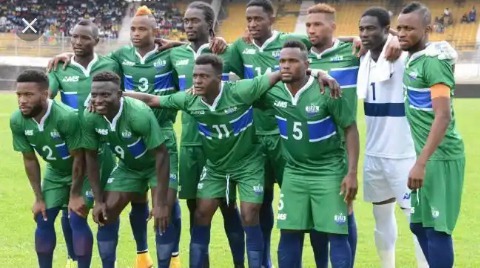 This is an all time down for African football, and it's disgraceful that African football federations are begining to take the low road as a strategy to win matches in football. You will never see a European team do such a thing to Ronaldo even if they stand no chance against him. It shows a lack of tactics and professional thinking from the African coaches, and CAF should begin to do everything within it's power to make sure COVID-19 is not used as a weapon and strategy in African football.
Content created and supplied by: LaVictoria (via Opera News )