After Mustapha Bulama was lambasted for making a cartoon about different ethnic groups on Sunday, the cartoonist has released another cartoon about how Nigerians generalize that all Fulani herdsmen are criminals.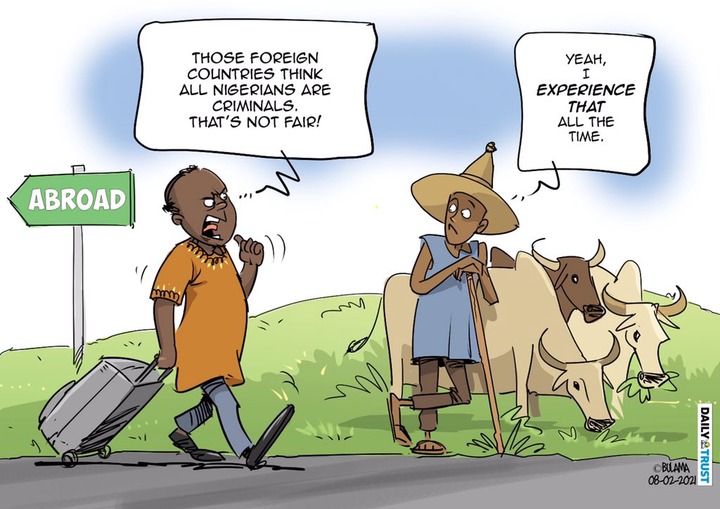 The cartoon shows a man coming back from abroad and lamenting how foreign countries generalized that all Nigerians are criminals because of the atrocities of a few. A herdsman replied to him by saying "yeah, I experience that all the time"
What the cartoonist is trying to portray is that we should stop attributing herdsmen to the Fulani tribe alone, Nigerians should stop generalizing, not all herdsmen are Fulani, and not all Fulani are criminals. We should call criminals by their names and not by their tribes.
The cartoon has generated massive reactions on social media. Some Nigerians agreed with the cartoonist while many disagreed with him.
What's your opinion on this subject matter? Is right to generalize that all Fulani herdsmen are criminals? Drop your opinion in the comments section below. Like and share.
See some reactions below.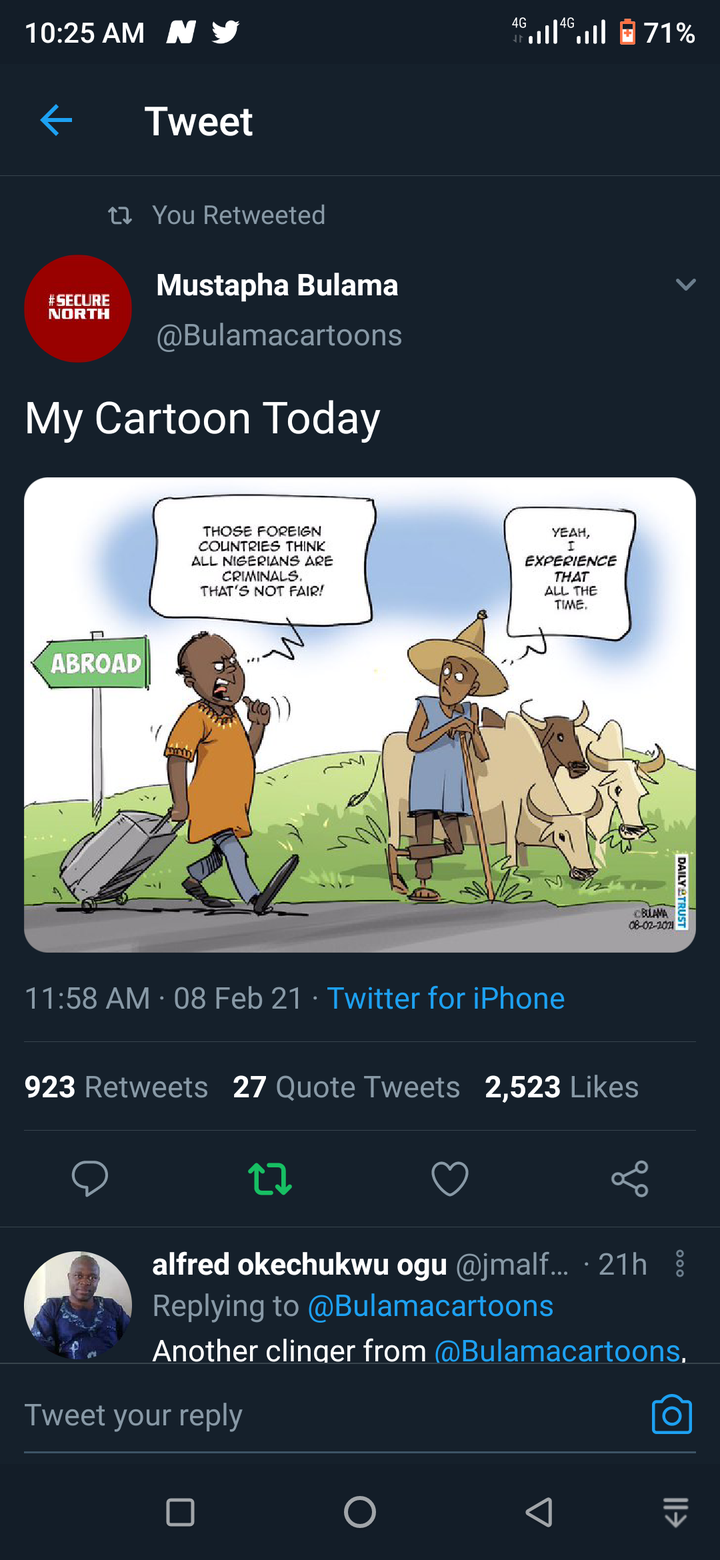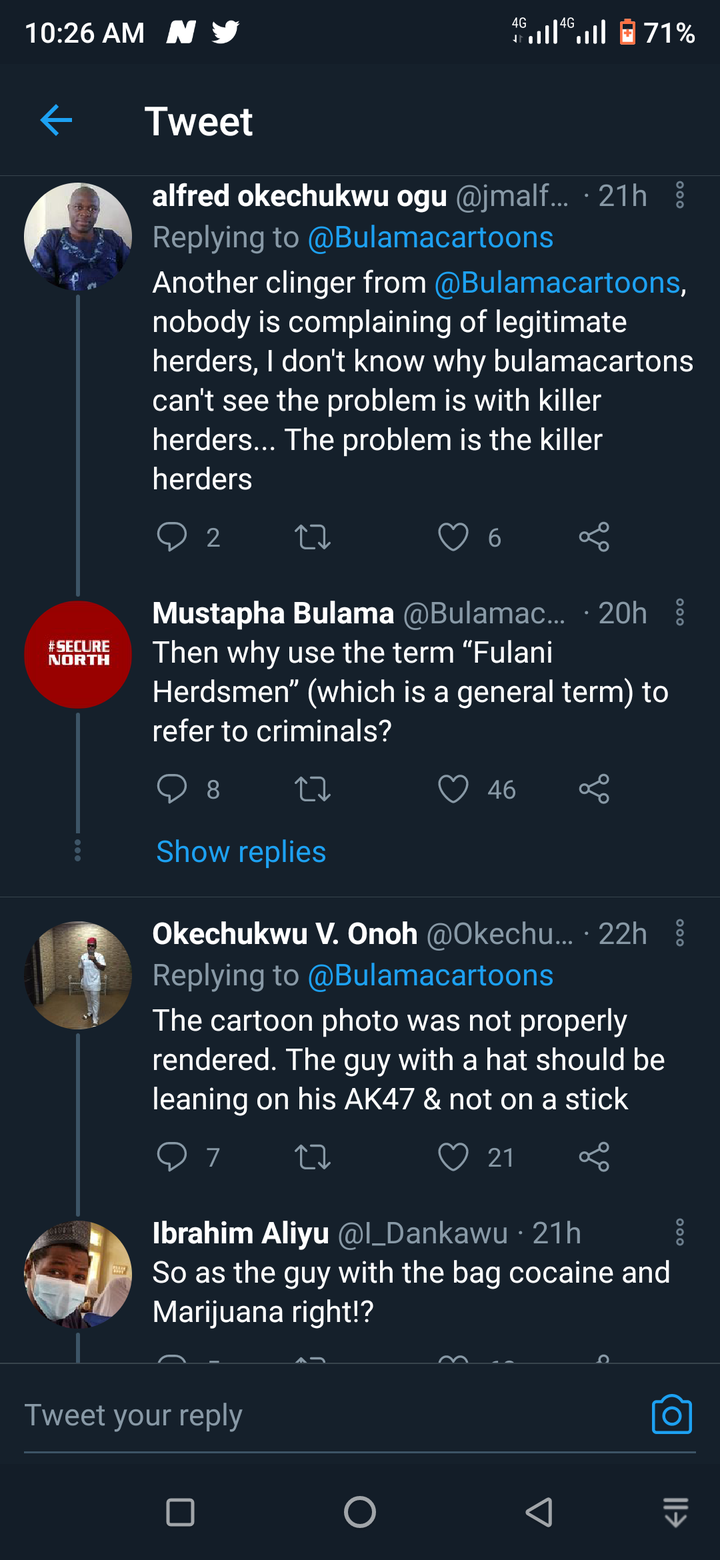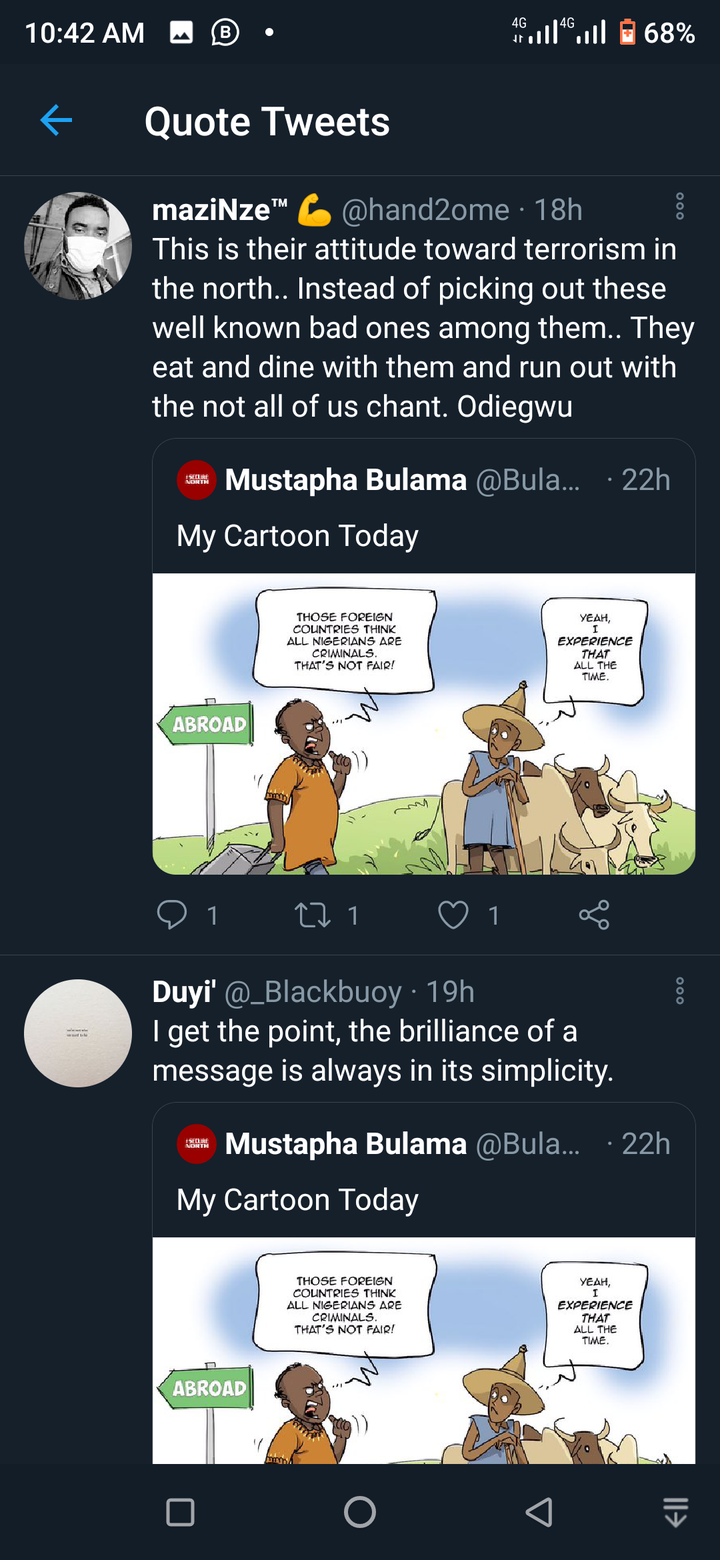 Content created and supplied by: OfficialReporter (via Opera News )