Comparing Manchester United and Manchester City Next Five EPL Games In February. Who Will Secure The Most Points?
English Premier League change the way it's been in the last few years this season as the Race is currently in between Manchester United and Manchester City. City has the most goals and a game in hand against Everton which will be Played later this season. Thanks to Ole Gunner Solksjaer who brought Manchester United back to the Title Race.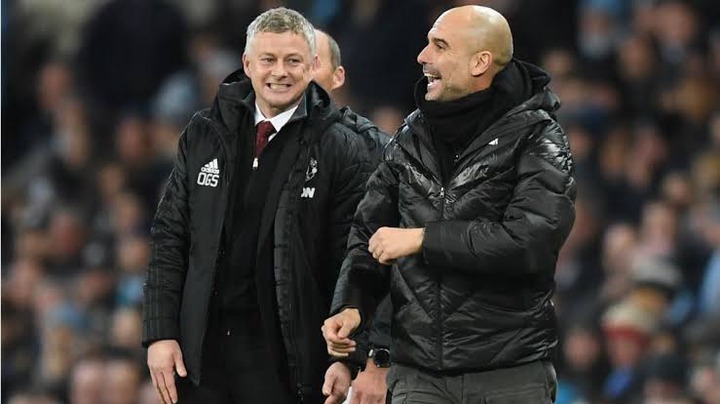 But Comparing their next five EPL Games. Who Will Be At The Top by March.
Gameweek 23.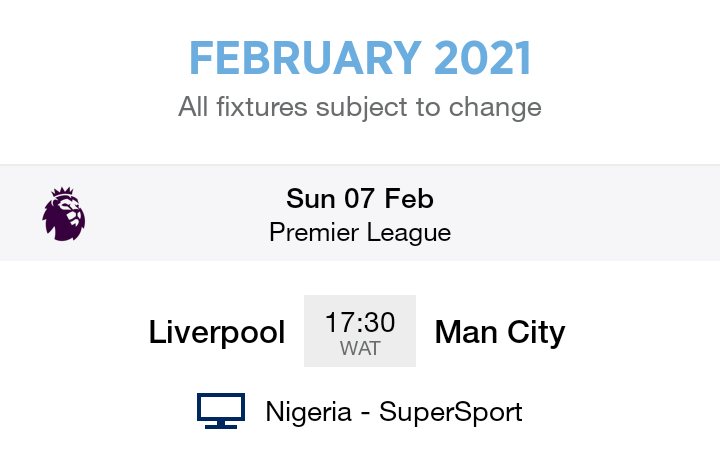 Manchester CIty will be Playing Liverpool at Anfield Stadium. Liverpool hasn't scored a goal at Anfield since December 2020. But it's a top notch game in EPL. Manchester United will play another home EPL game on Sunday as Everton will play against them after they brutally beats Southampton 9-0. In form Manchester United has edge of securing three points in the game.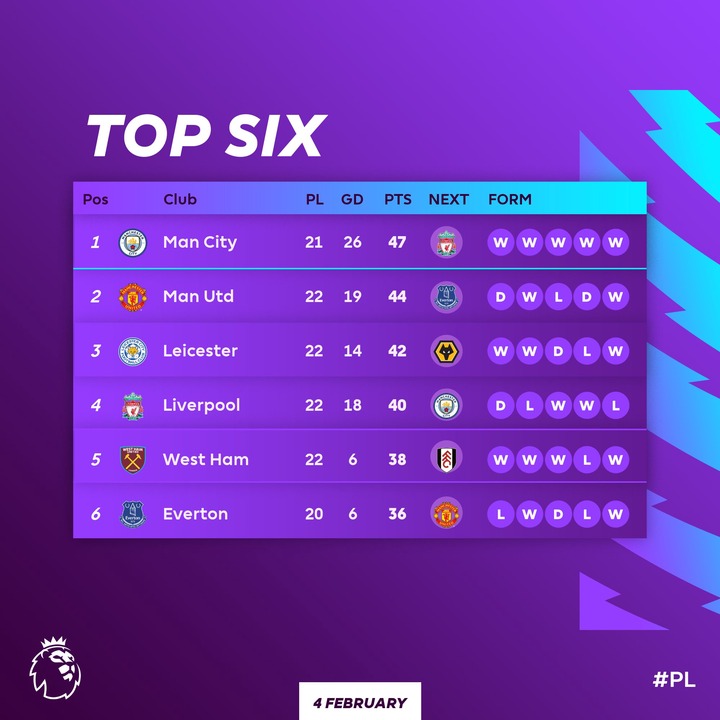 Gameweek 24.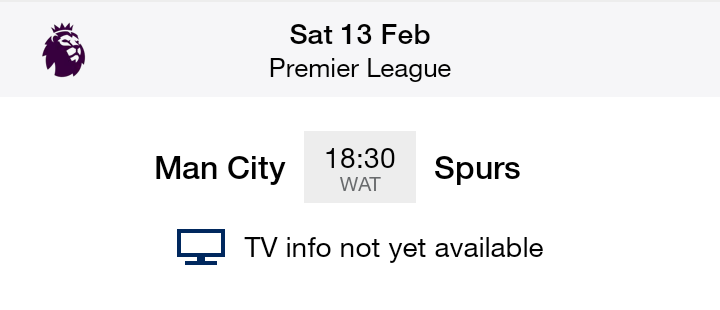 Manchester United scored only one goal against West Brom in their first meeting this season. Second leg at West Brom home Stadium. It should be another win for Manchester United.
Manchester City will play Tottenham Hotspur in Gameweek 24. After Jose Mourinho Tottenham beats Manchester City 2-0 in their first meeting this season. Even they will play without Harry Kane that day. This should be a easy win for Manchester CIty.
Gameweek 25.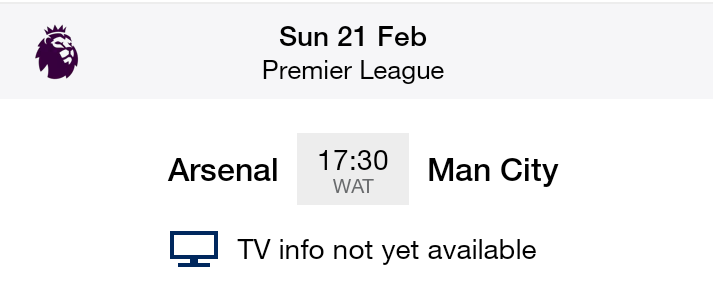 Arsenal lose their first EPL game since December 25 after an unlucky game against Wolverhampton Wanderers which the referee gives two Arsenal players Red Card. Emirates Stadium will welcome Manchester City on February 21 as Manchester City play Arsenal. If Manchester City utilize all the opportunity they had. They should at least gets a point in this game.
Manchester United who hasn't lose any away game this season has already beat Newcastle 4-1 in their first game this season. This is obviously Another easy win for Manchester United if there is no reaction from the Team.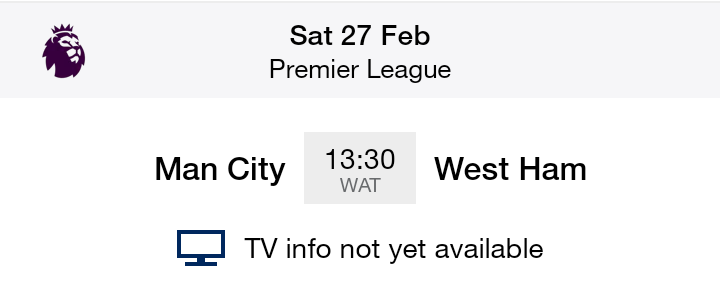 The above three game for Manchester United has been predicted as easy win. But they will face the reality when they visits Stamford Bridge for their last EPL game in February. Manchester United beats Chelsea thrice out of four matches they played last season. Manchester United should get at least one point from this tough match.
Manchester City last game is against West Ham and if there is no reaction with the team. It should be a easy win for Manchester City.
With all this Fixtures. Manchester United may drop point only when they Chelsea as well as win three EPL games Straight Up. But with Uefa Champions League return and Manchester City playing three of the Big Six in English Premier League. They will surely rotate team and as well share point.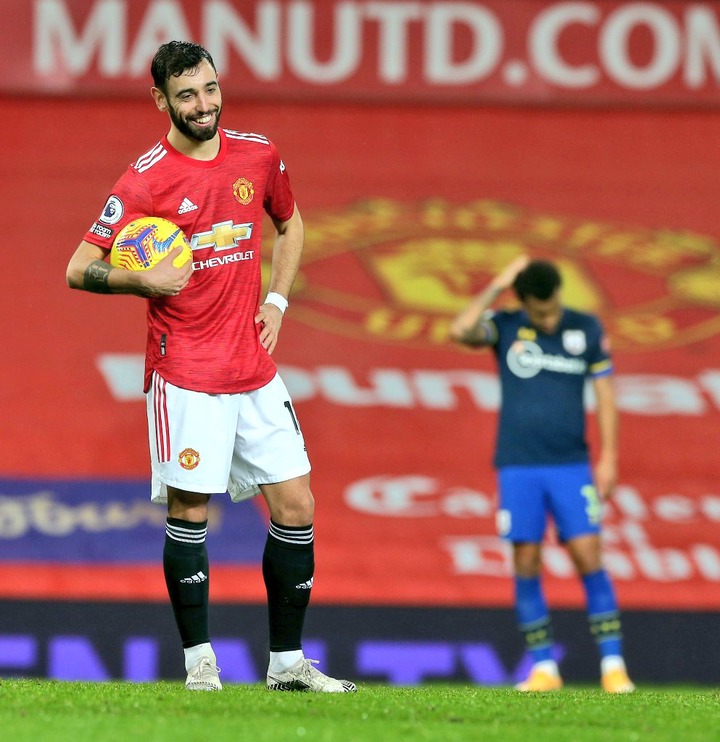 Manchester United could use this opportunity to secure the first Position by March. And luckily for Manchester United. They will play Manchester City again to defend their stay at the Top if everything go as Well Predicted.
Do you agree with me that Manchester United can win English Premier League this season.
Content created and supplied by: O.Afuw (via Opera News )