One woman who gained recognition is Deborah Okezie. She came under the limelight, when she alleged that her son, Don Davis Archibong was starved and molested during his stay at Deeper Life High School (DLHS). Since then, she has been doing all possible to see that her son gets justice and the perpetrators of the inhumane act, be brought to face the full wrath of the law.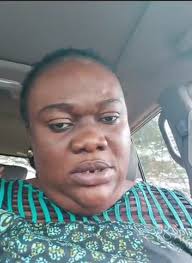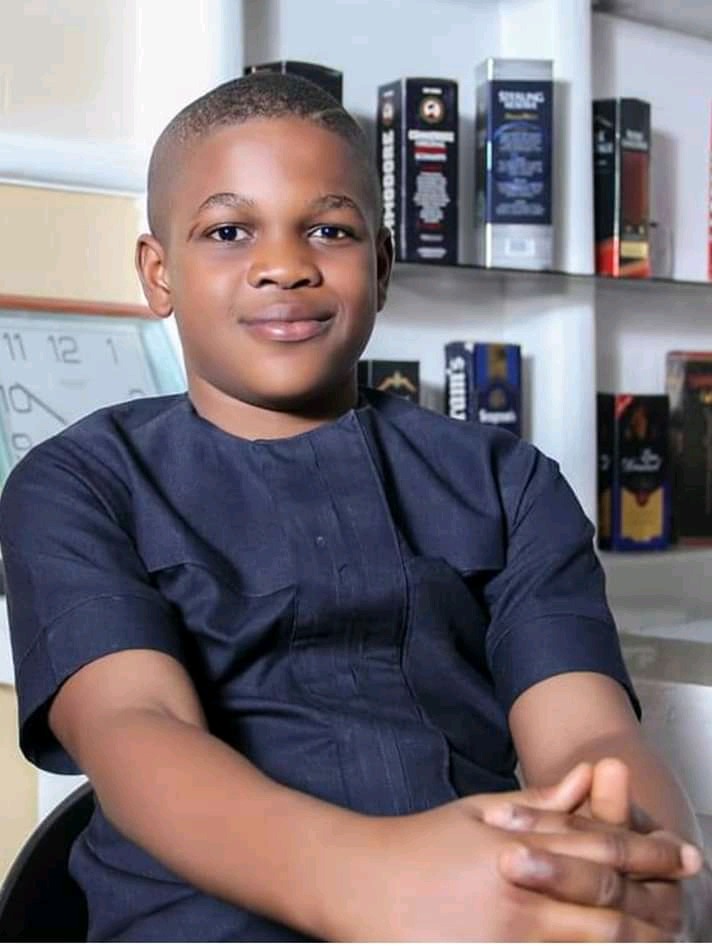 Last night, Deborah Okezie took to her Facebook page to blast her husband ex-wife, Imaobong. She revealed that her husband ex-wife has been pestering her son, Don Davis, trying to gain recognition with his case. She revealed that Imaobong has been showing people her wedding pictures with her ex-husband and keep on claiming that Deborah Okezie snatched her husband 15 years ago.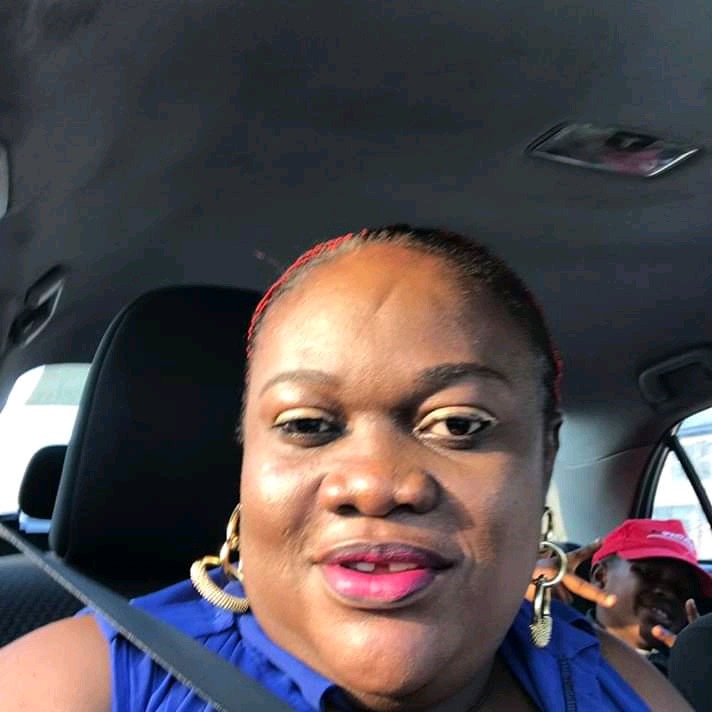 Deborah Okezie revealed how she helped her husband's ex-wife in the past, when she needed financial assistance for the treatment of her brother and also to start a business. Deborah gave her husband's ex-wife a stern warning to leave her family alone, or else she will expose her shortcomings to the public.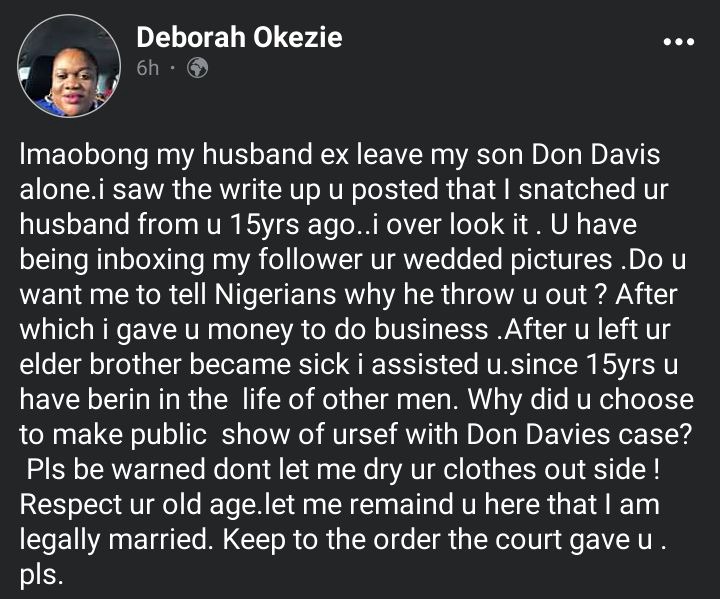 This is not the first time that Mrs. Deborah Okezie has been accused of snatching her husband from another woman, as a similar case sprung up earlier this year. Despite the allegations, Deborah Okezie is in a happy union with her husband.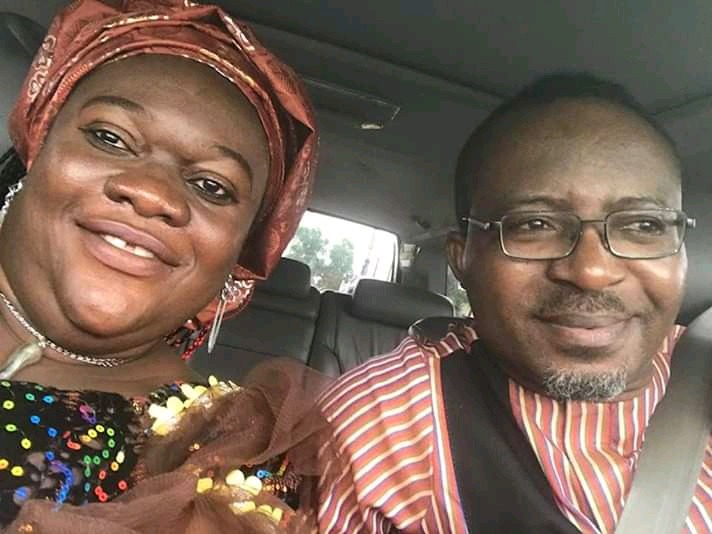 Deborah Okezie's post triggered reactions from her followers, as many took to the comment section, to say their candid opinion on the issue. Many offered words of advice to Mrs. Okezie and encouraged her to ignore allegations that she snatched her husband from another woman.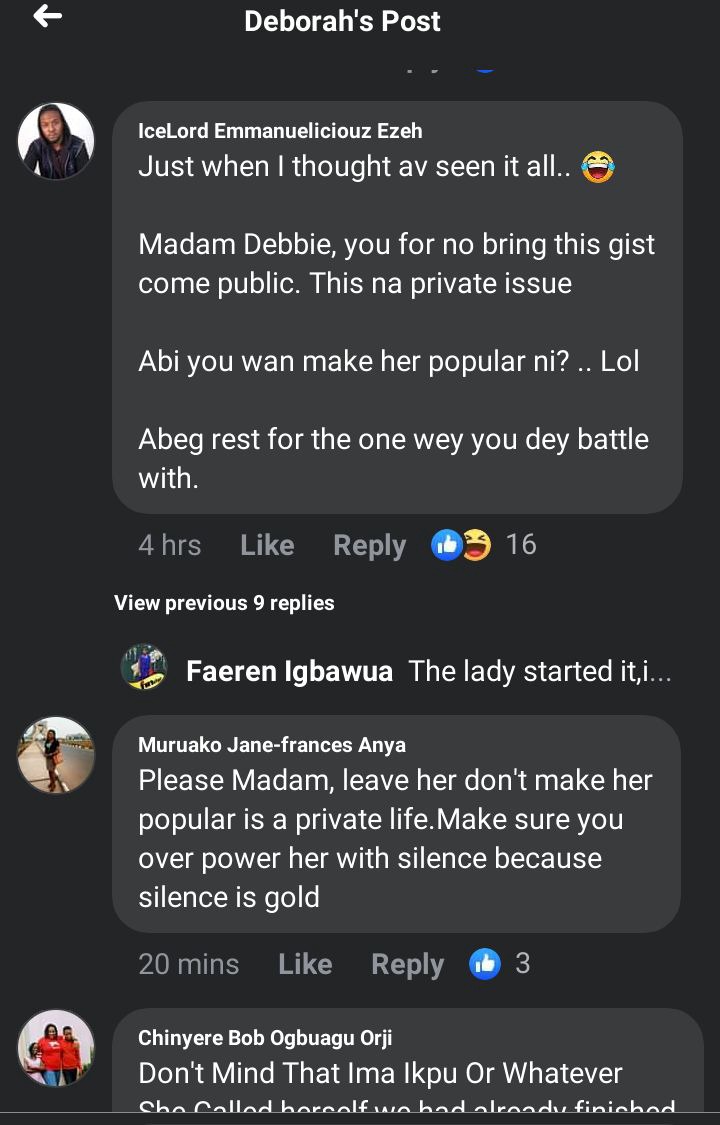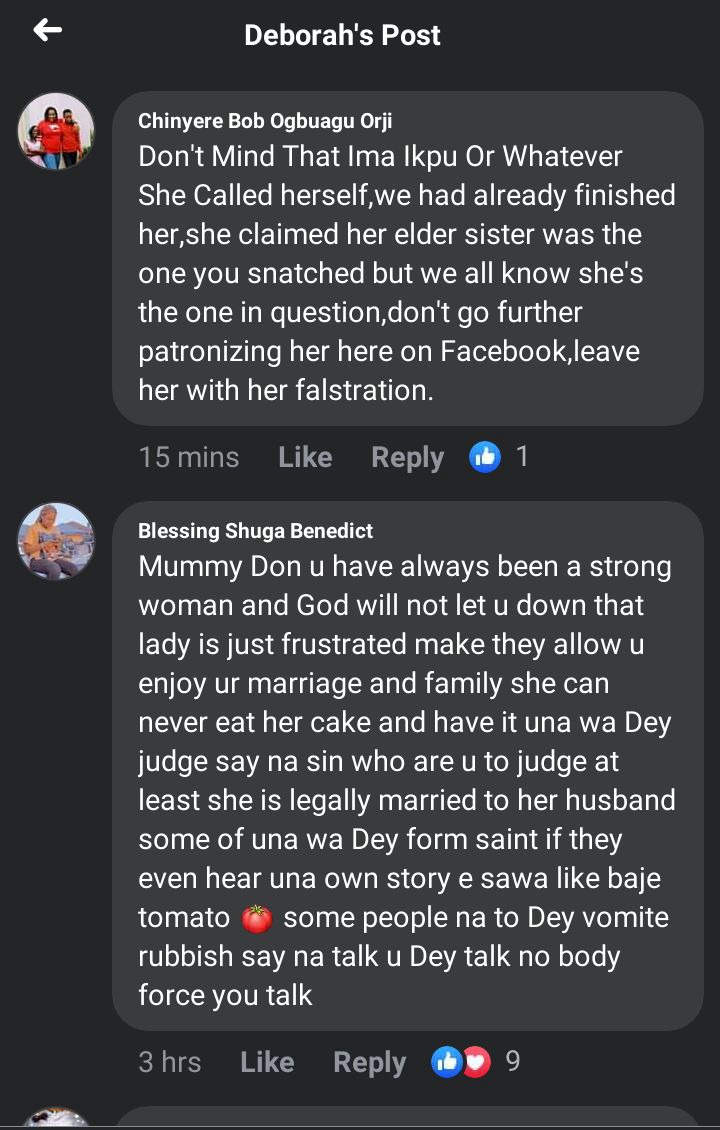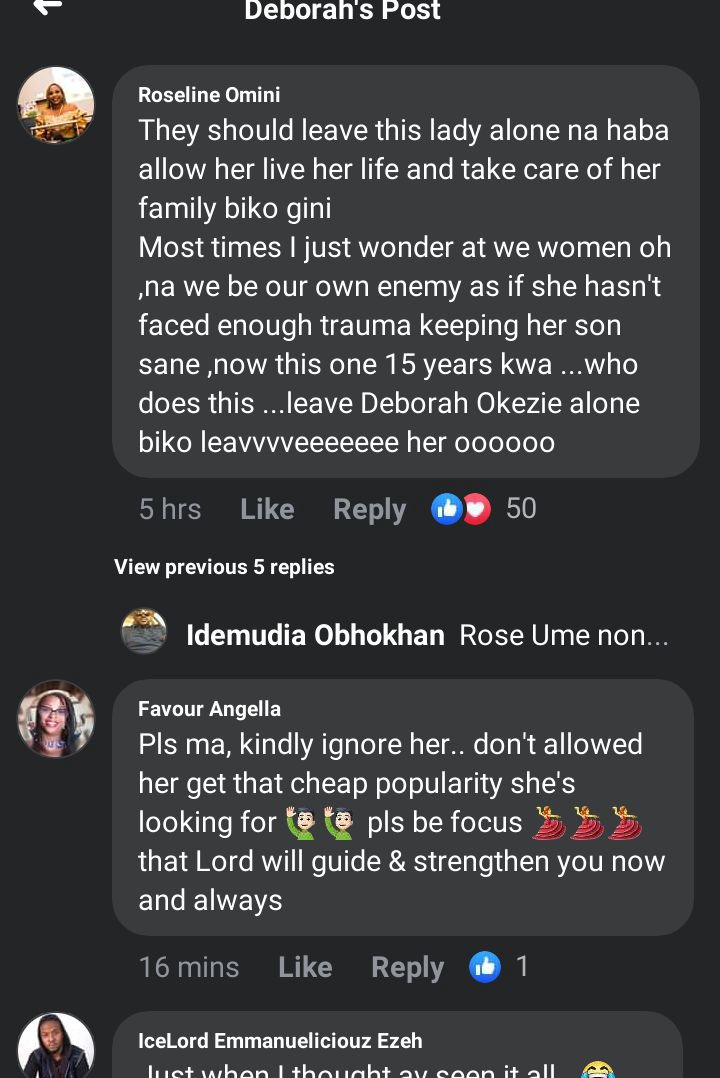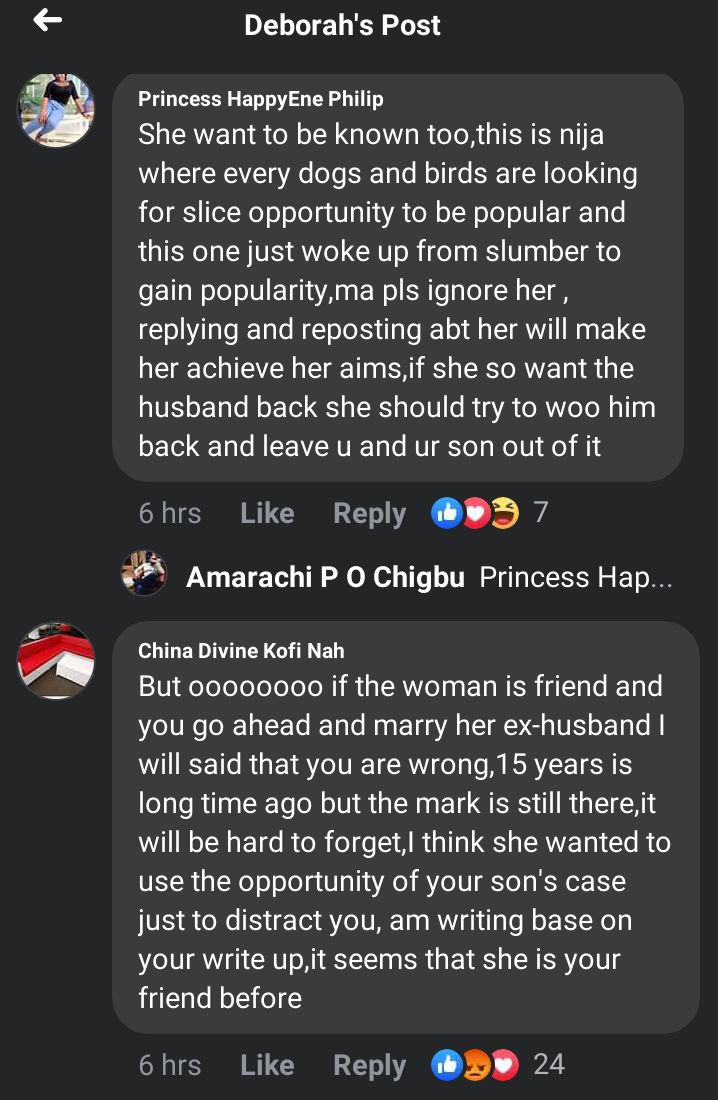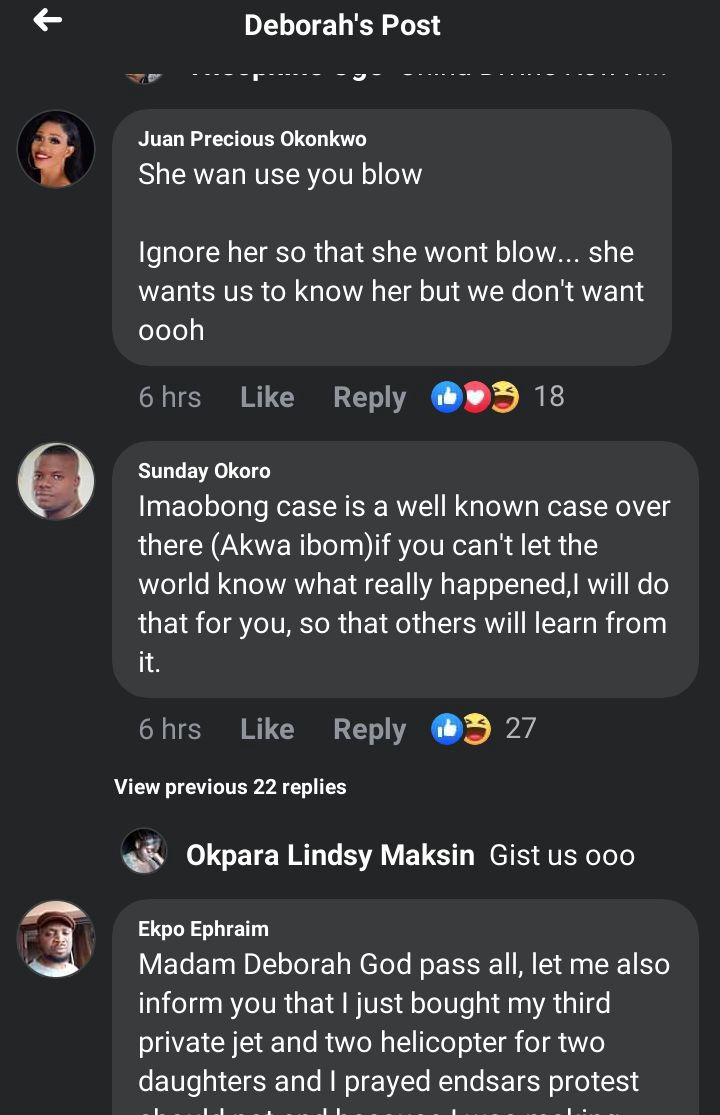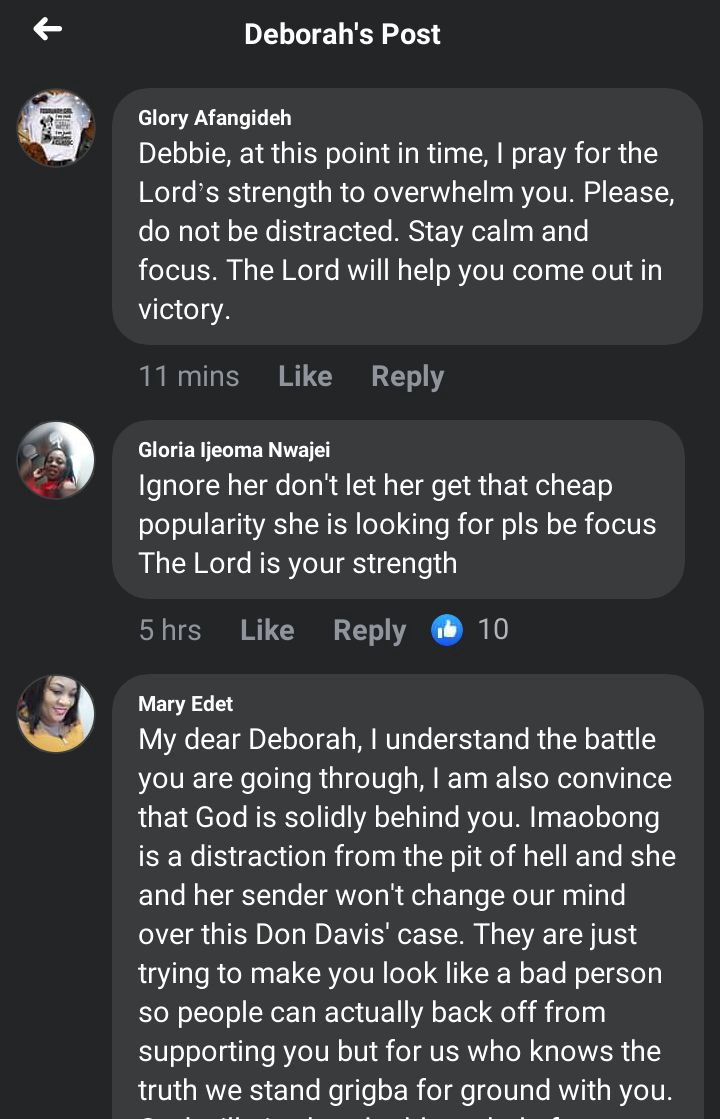 Content created and supplied by: MagicFeet (via Opera News )