Amanda Chisom shared an eye witness on her social media page about how gunmen attacked former CBN President Charles Soludo, checkout the eye witness report below,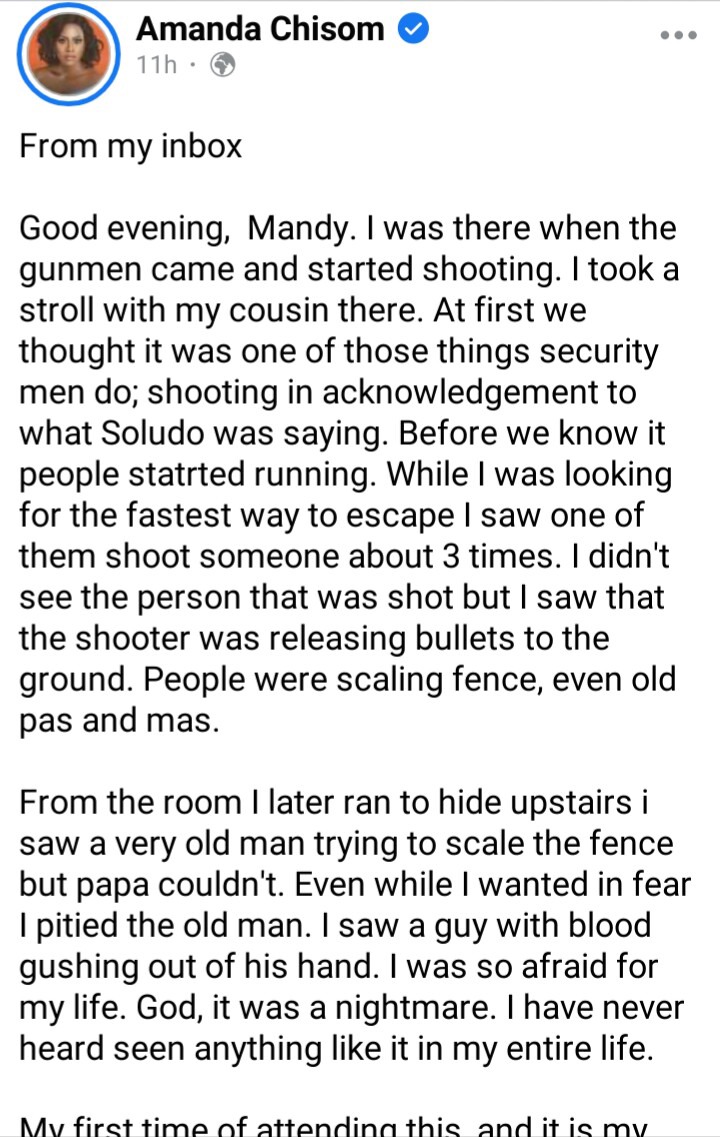 Good evening, Mandy. I was there when the gunmen came and started shooting. I took a stroll with my cousin there. At first we thought it was one of those things security men do; shooting in acknowledgement to what Soludo was saying. Before we know it people statrted running. While I was looking for the fastest way to escape I saw one of them shoot someone about 3 times. I didn't see the person that was shot but I saw that the shooter was releasing bullets to the ground. People were scaling fence, even old pas and mas.
From the room I later ran to hide upstairs i saw a very old man trying to scale the fence but papa couldn't. Even while I wanted in fear I pitied the old man. I saw a guy with blood gushing out of his hand. I was so afraid for my life. God, it was a nightmare. I have never heard seen anything like it in my entire life.
My first time of attending this, and it is my last time. Na make person see weda person fit get opportunity we take go there.
I have thanking God since.
My legs are still shaking. Akpiri oru alaputa mu.
One of the policemen, the one that was at the gate when we entered was killed. We exchanged pleasantries and joked few minutes before the incident. He was a nice man.
Content created and supplied by: SlyO (via Opera News )