A man has taken to his social media to celebrate what seems to be a miracle, as his wife gives birth to triplets after three years of marriage without child. Being so joyous, the man dropped a statement that really caught my attention.
According to the post made on the Facebook Group, IGBO DNA, the man said "My wife gave birth to triplets after three years of marriage. And here is my first son, my only daughter, and my last child at the same day. Please join me thank God!"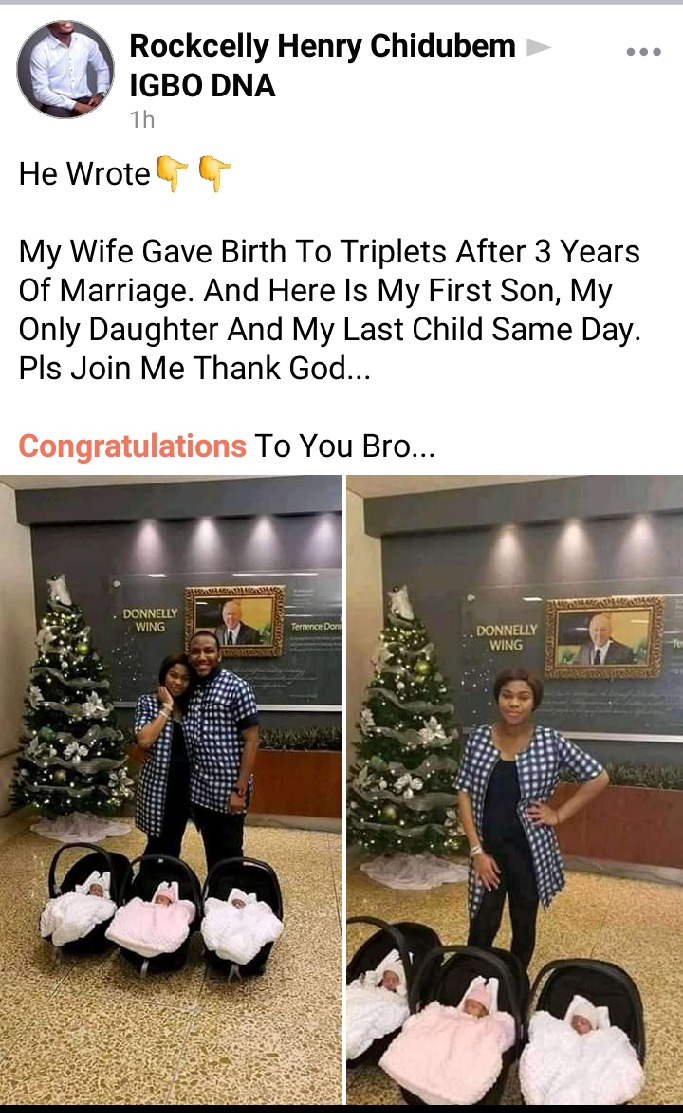 The impression and the literal meaning of his statement is that he had really waited for a child in his marriage. He had been faced with worries and restless mind about not having a child.
I know he must have tried many solutions, and must have started losing hope on the marriage. But the God of miracle surprised him in triple fold with what he had waited for three years. His statement about "having his first son and last child in the same day", may actually mean that he is done with child issue, and would not disturb himself of giving birth again, since the three kids are already enough for him.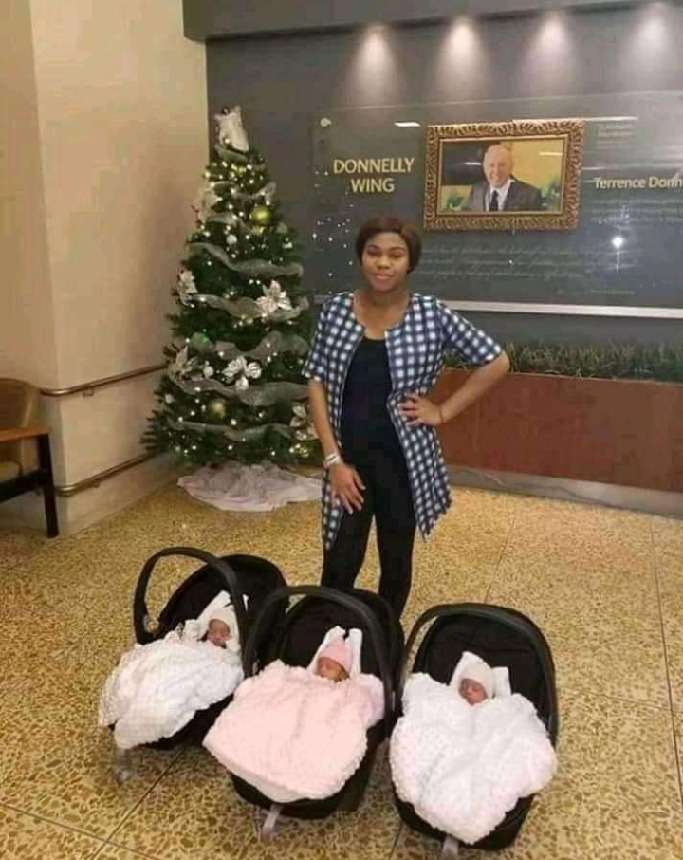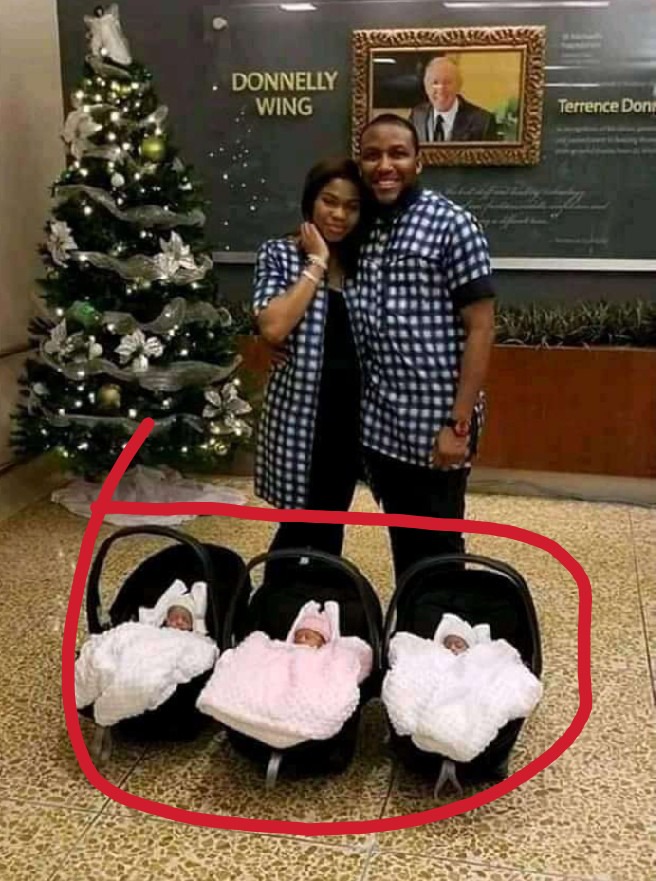 This may be because he just want to have a rest of mind due to what he might have passed through while waiting for a child. But at least he would now believe that God is a God of Miracle, God doesn't respect protocols whenever he wants to change the story of a man.
Many people that dwell on scientific theories would always hold on the fact that Miracle does not exist, that everything walks on the basis of science and nature. But several testimonies on several occasions seem to point on the angle that miracle actually exists. 
Such occasions are situations where Doctors had confirmed that a woman cannot give birth to any child because of her health status. But some times some of such women used to give birth even after their menopause, some after 15 to 20 years of marriage, at a later age of above 50 years old.
May God continue to bless those that need children in their marriage!🙏
Content created and supplied by: PostMaster (via Opera News )