Parent are the best gift every child could ask for, they are always there to take care of your needs, they provide as well as educate you about how to become a better responsible person and also how to act in public.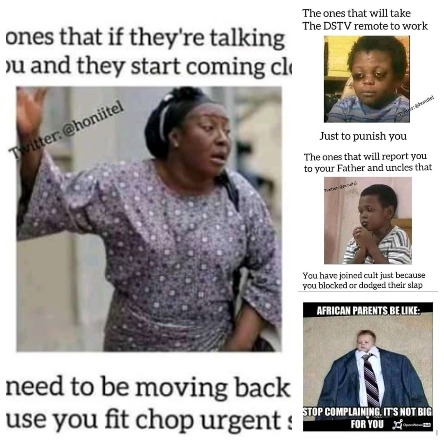 But sometimes what they do and how they do it, seem to many of us like an extreme and unnecessary measures, especially from our mum's, but they don't seem to care.
in today's Meme we would be looking at different ways our moms act whenever we are Around them.
sit back and relax.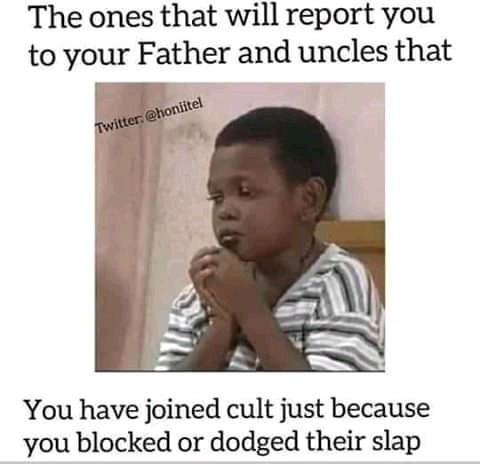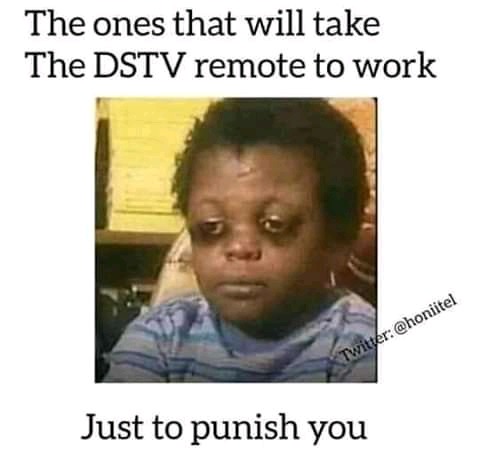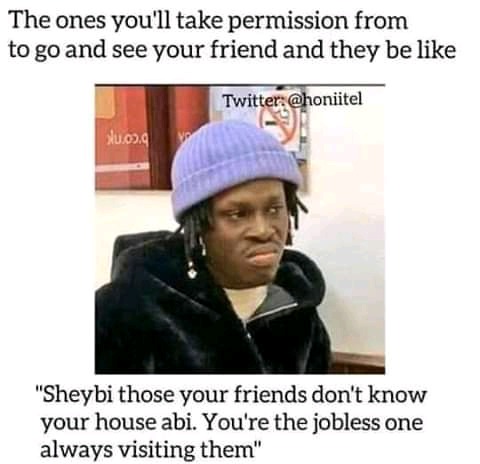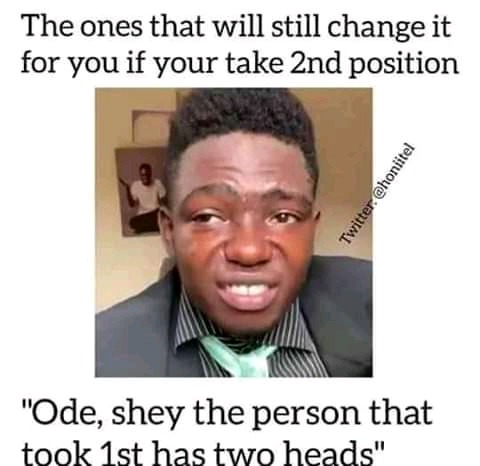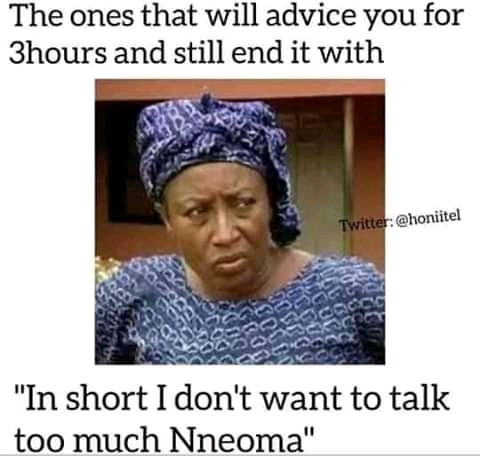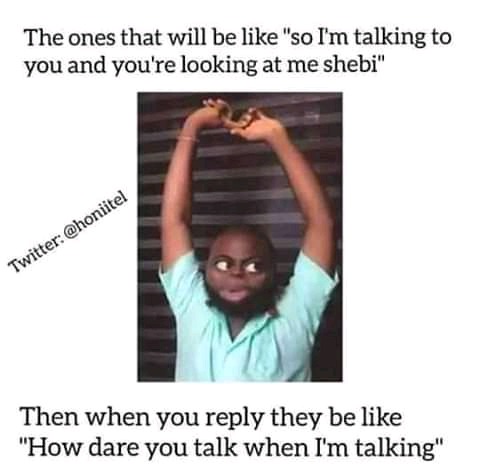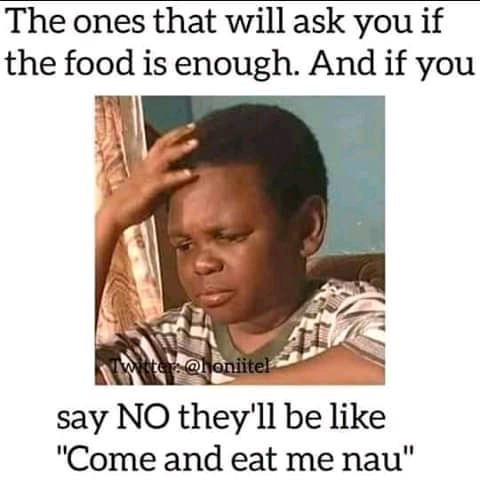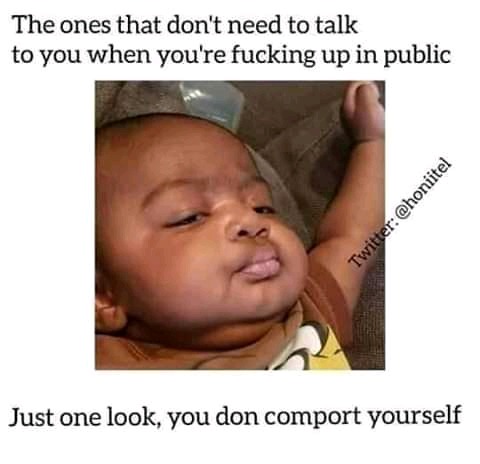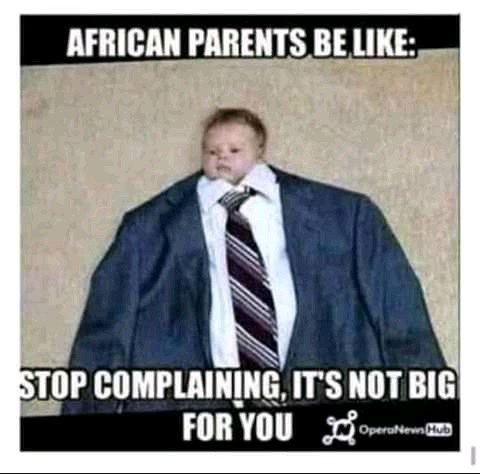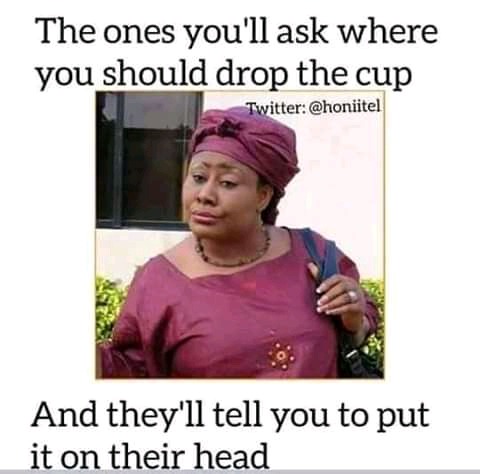 She could have just told you what she wanted when she called you, but she will call you from upstairs only to send you back upstairs to bring her pursue.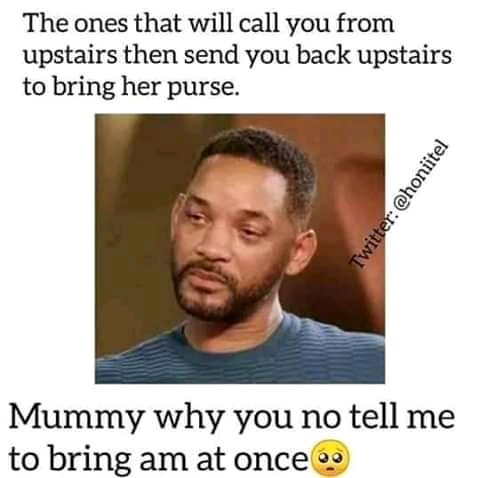 The kind of moms that fault you for doing nothing all day but still come around to complain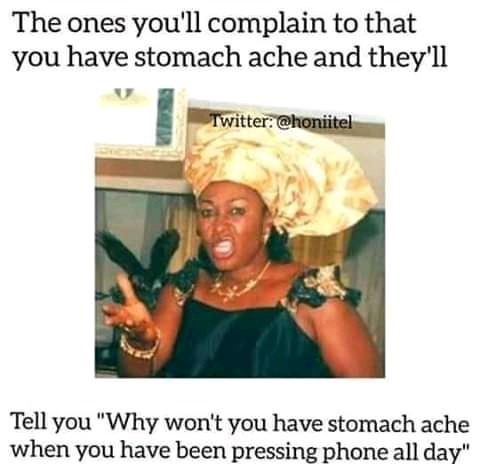 When your mom sends you on an errand and you arrived late due to the fact that you have been playing in the street, when your mom is talking to you and she start coming closer, you have no choice by to stylishly move back.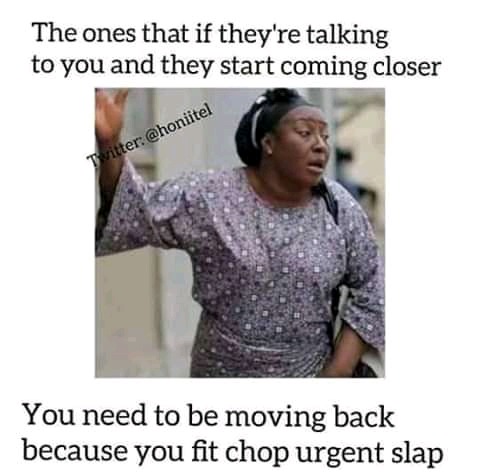 ImageCredited: honilitel 
Don't tell me your mom didn't do any of these things to you.
Content created and supplied by: Ehido_corner (via Opera News )