Lessons all Parents Should Learn from The case of This Boy Who Slept Off While Hawking.
Parental responsibility is a term that is deeper than the way people sees it. If that term should be a course in the University, it would take the whole Academic years to cover. This is because there are more to it than the way some parents handles it. Giving birth is not just enough as a parent but what is expected of you to do after you have given birth is what matters in this context. Many parents love giving birth to as many children as they want but taking proper care of them becomes the problem. Some love to bear the name of "He has 10 Children" but taking care of those Children becomes a hard nut to crack. Hear me and hear me well, it is better to give birth to 3 Children and take absolute care of them than giving birth to 10 and leaving them to be worthless. 
There are some parents that when they give birth to many children that they themselves know they can't take care of, they will give them to people to help nurture them. Do you know that it is difficult for someone else to take proper care of your child like the way they take care of theirs? When you give your child to another, such child might become slave in that house if care is not taken. Even some of us do make our children slaves in our own house. You don't give them any breathing space. Simply because you need money and you are doing a petty trading business, you make them go Hawking at ungodly hour. Sometimes when their mates are in school, you sent them Hawking. This means you have made them slaves In your own house. 
Recall that there was this case of a boy who was found sleeping beside Blocks while Hawking Bananas. The person that saw him made a tweet about it saying he saw the boy sleeping and when he woke him up and asked him to go inside and sleep, the boy told him that he was sent to go Hawking after school;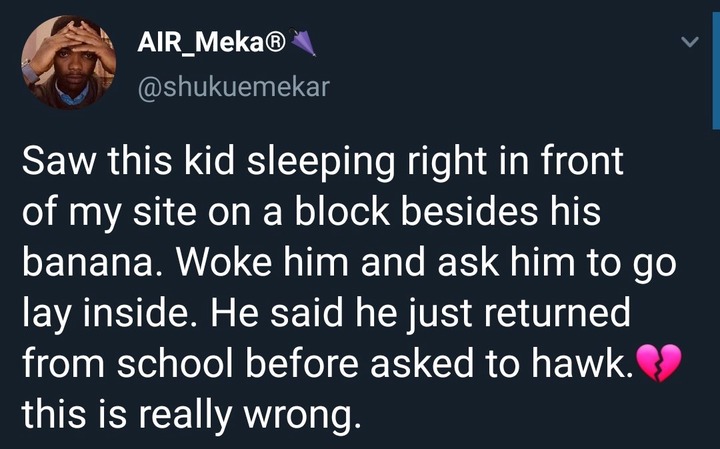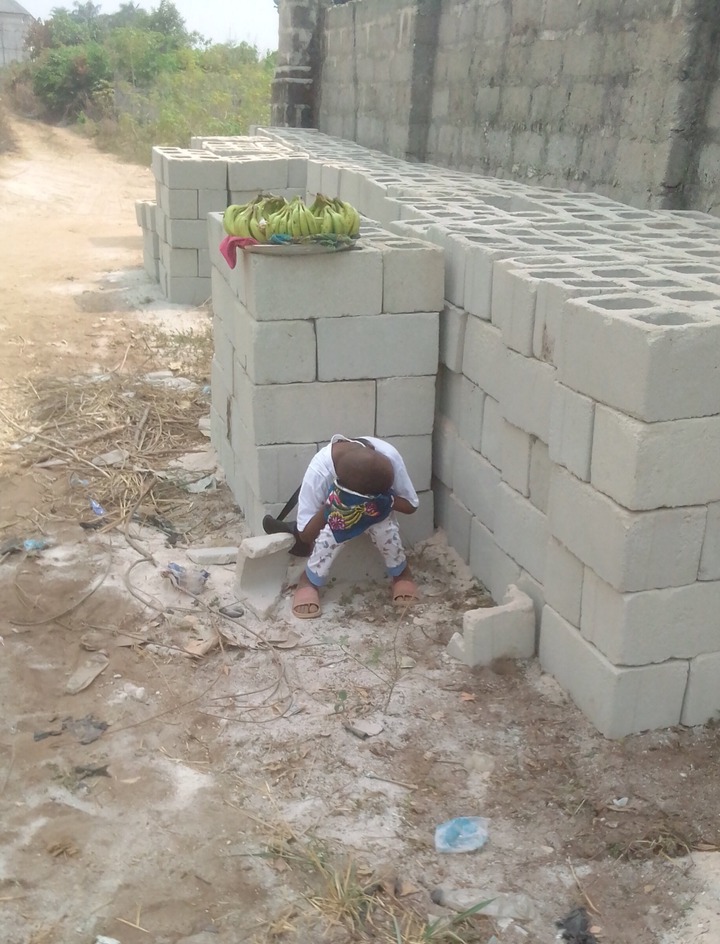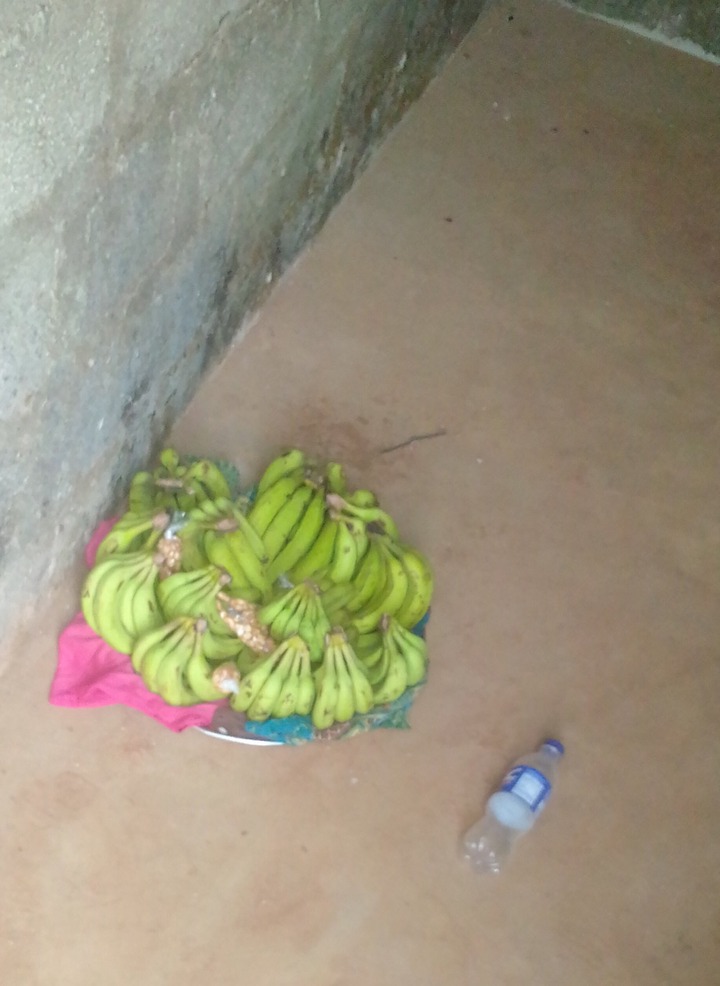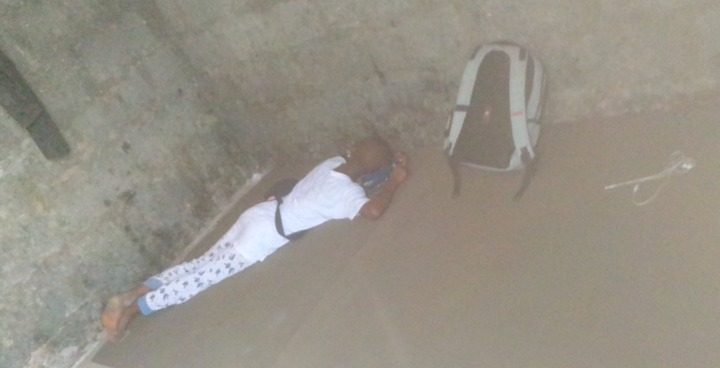 This is the type of Children that when they are at home, they are not given any breathing space. You don't give a child rest to the point that after school, you still don't give him rest and send him Hawking. Do you know how many hours he spent in school? I have been through school so I know how tired I always felt after school so not letting the child to rest before Hawking is not ideal. 
To that end, I want all parents to learn the following lessons from this incident thus;
1. Avoid giving your child out to guidance when you are still alive.
I don't know if the said child lives with his parents or guidance but I can say from experience that this is mostly the activities of some guidance. No matter how related you are with them, they can never treat your child the way they treat theirs. Your child may end up being the one doing all the house chores. Some may not even send them to school but send them Hawking when their mates are in school. No matter what it takes to train your children, strive to train them yourself.
2. Don't suffer your child in the name of looking for money.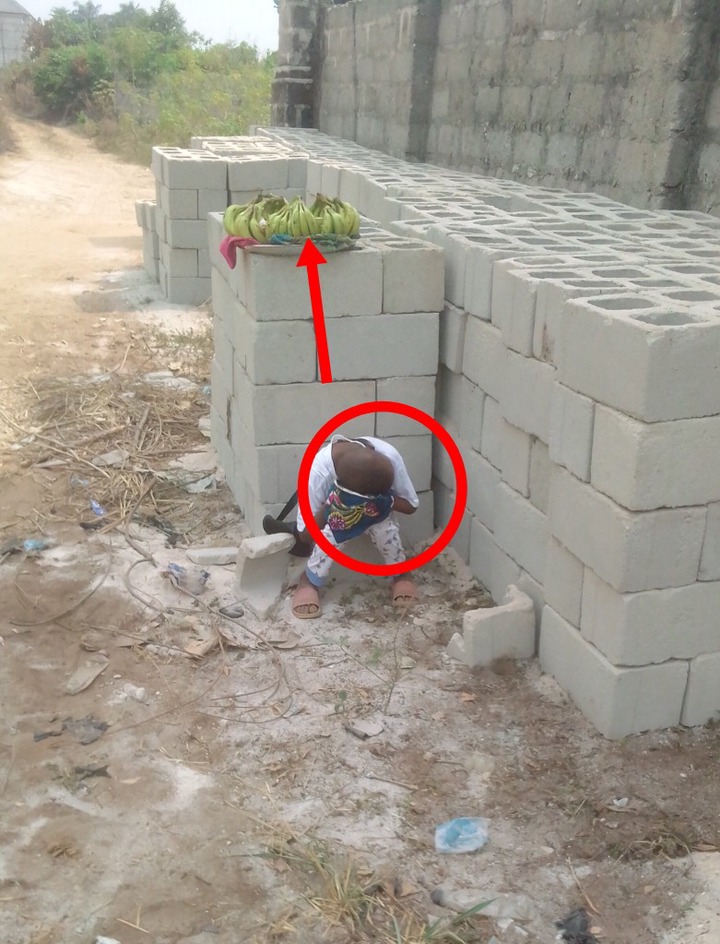 Look at this boy who slept off, what if anything happen to him there? How much will he make out of the sale of that banana that would be compared to his life? Allowing your child to hawk is not a crime but the problem is how it is done. Let's say your child returned from school by 2:30pm, allow him/her to take lunch and rest for not less than 1 hour. Let's say after lunch, he/she does his assignment then rest for like an hour. As from 4pm upward, you may decide to send him on errands not immediately after school.
3. Over sending your child on errands after school affects his level of intellects. 
When you don't give your child any space to study after school simply because of Hawking, then you are inviting failure upon him. Incase you don't know, it is practically impossible for a child to study at night when he/she had no rest in the day time. Nature can never be cheated so if your child must become bright in school, you must create room for his learning after school. You may say it is from what he Hawks that you people eats and his school fees are being paid. Well, you need to change the formula because its effects on his/her Academics is more disastrous than you think.
Remember, your child is your asset; whatever you invest in him/her today is your point of cash out tomorrow. Let me ask, have you seen anyone in your area before who treats Children like this? Please share.
Content created and supplied by: Petertech (via Opera News )