PHOTOS: He Wasn't Given Birth to This Way, But See What Is Growing on His Back that Got Reactions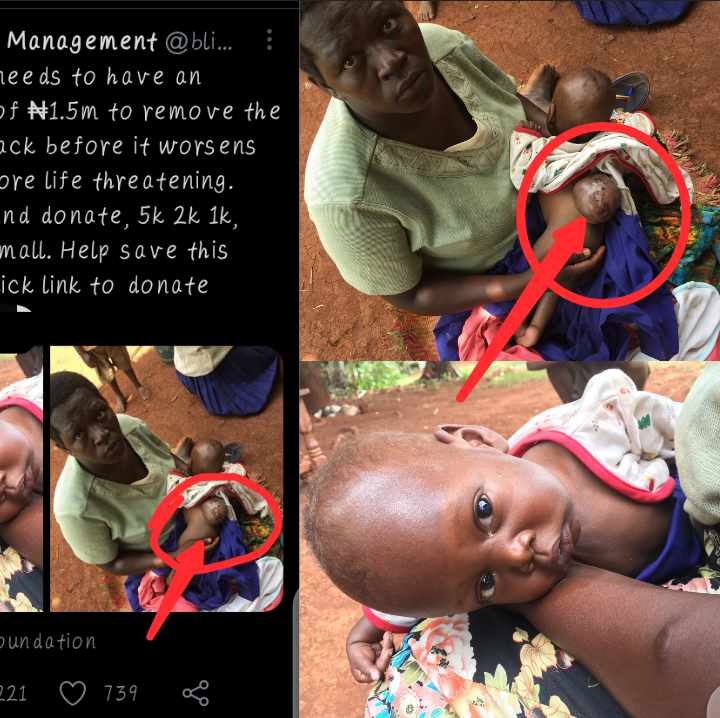 Life has been truly unfair to some people, but things we see everyday we let us realize how important it is for us to thank God for everything he has done for us.
The pictures of a baby boy have been seen online and lots of reactions have been seen afterwards owing to the condition of the boy.
A woman tweeted about how the baby needs help (surgery) due to an unknown infection growing on his back (which isn't natural or from birth), and now, the woman claims that infection is a threat to the baby's life.
Of course, she mentioned that she needs a huge amount of money for the surgery, but more than that, she pleaded to people to help her save her baby's life because that wasn't how she gave birth to him.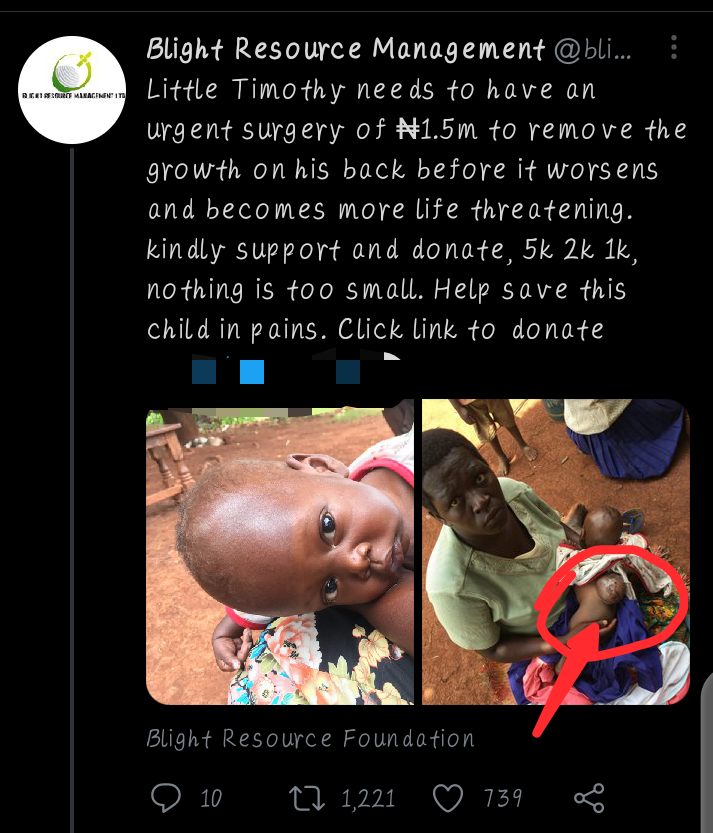 After people saw the pictures, some made comments about the fact that it's false; while some consoled her, and prayed that she'll get help.
Below are some of the comments she got: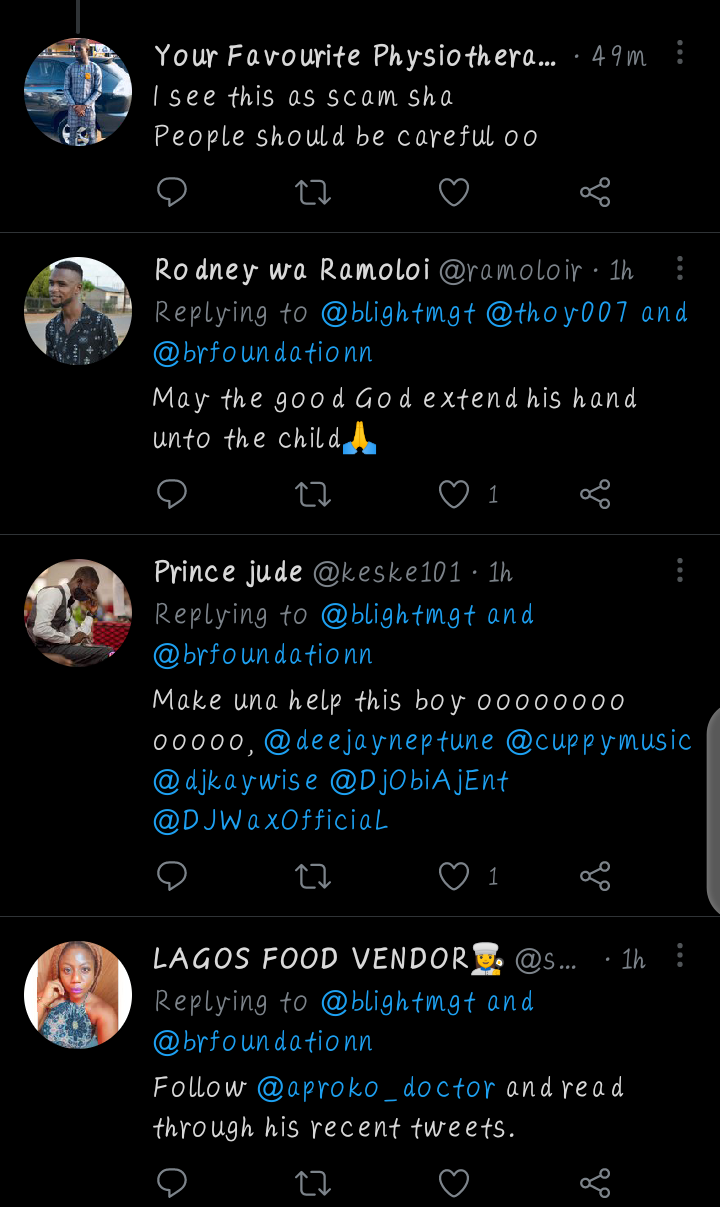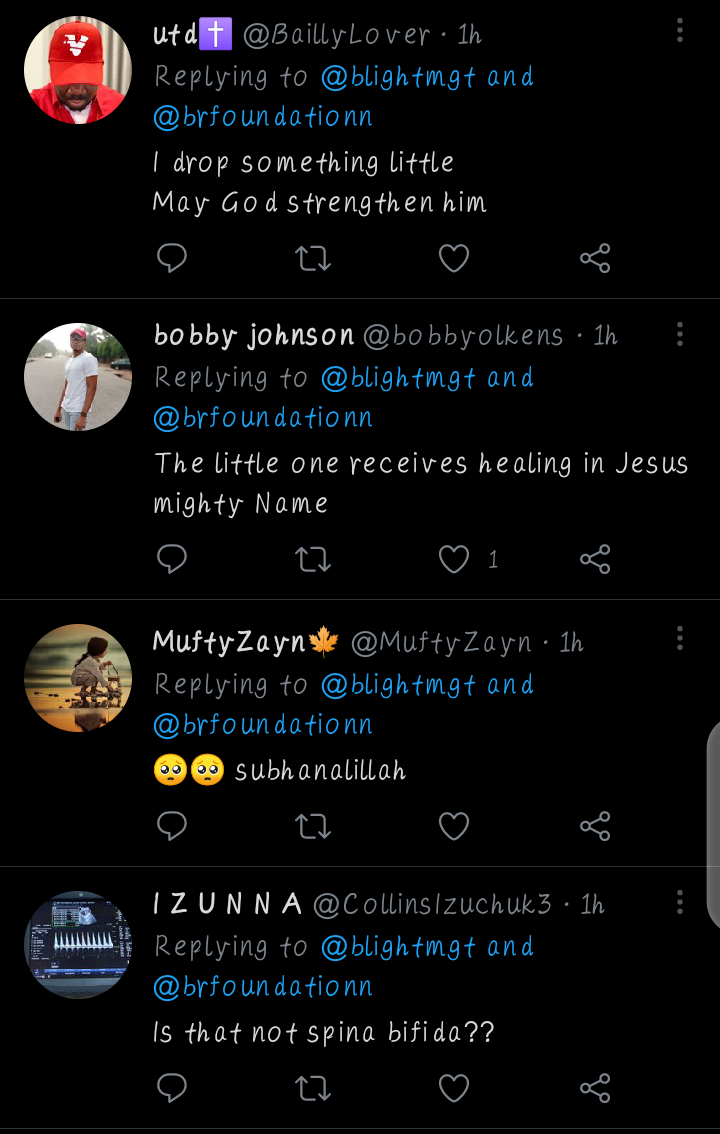 See the pictures of the baby below: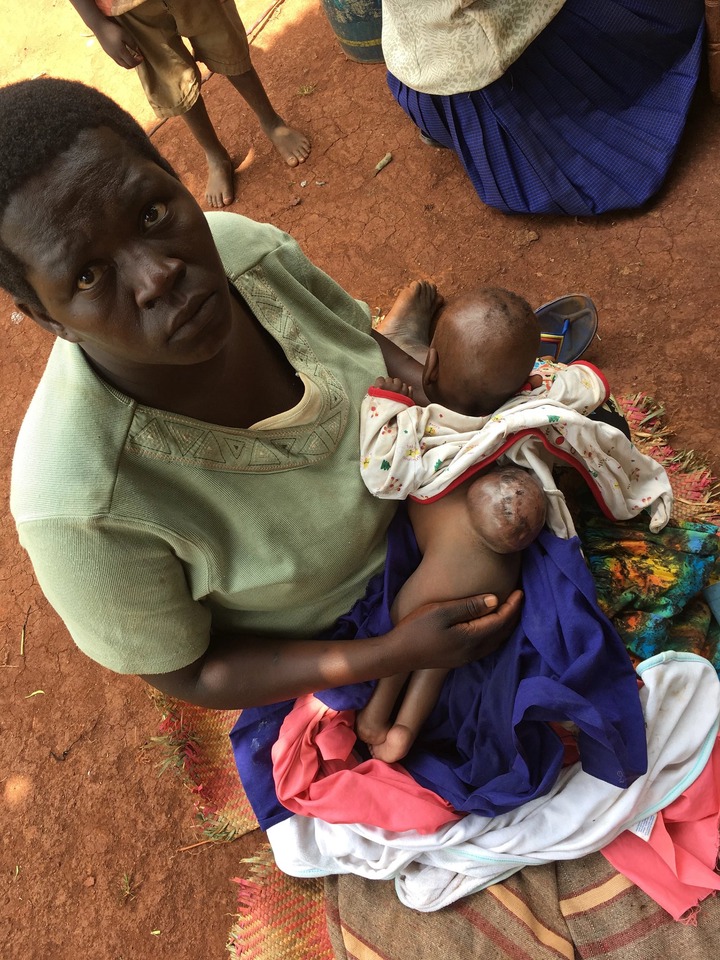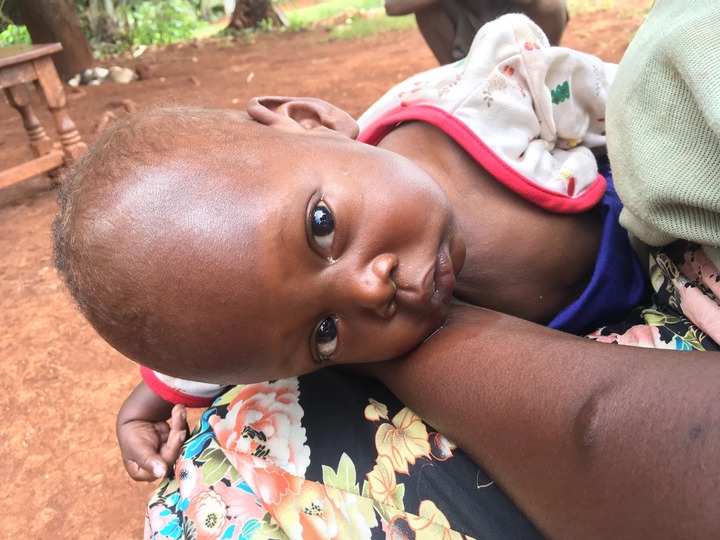 Having read this, what do you think?
Do well to give your opinions; like, share and follow up for more information.
Source: https://twitter.com/blightmgt/status/1358534742363295747?s=19
Content created and supplied by: TimOla (via Opera News )