In Nigeria, it is very common to see a lot of poor families having lots of children, you begin to wonder how the parents will be able to take care of the children when they can barely take care of themselves, sometimes you see these children roaming the streets, most of them don't even go to school because their parents cannot afford it.
While others who can take care of a little number of children decided to have as many as possible and this makes life difficult for them.
Reno Omokri, a notable Nigerian, took to his Twitter page to advise people on having children, he started by saying, "don't listen to anyone telling you to have kids even if you have no job because God will look after them them them". He further stated that the only way God can look after babies is by giving them parents, he further stated that children are the responsibility of their parents and he advised people not to have children if they can't take care of them.
Below is a screenshot of Reno Omokri's post on Twitter.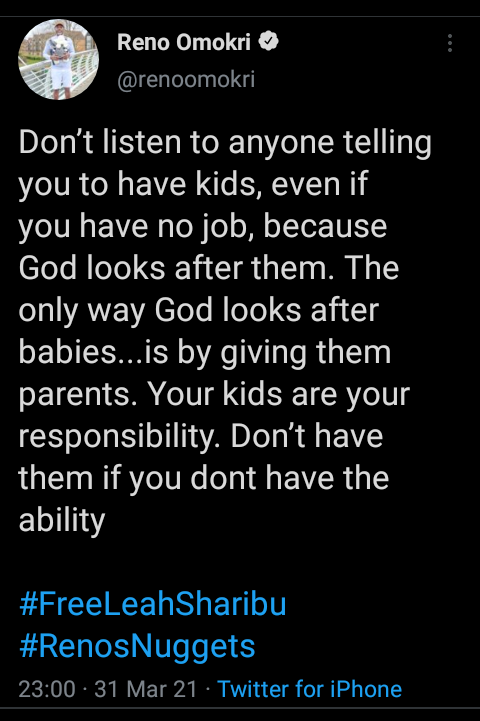 Do you agree or disagree with Reno's advice?
Content created and supplied by: Marié (via Opera News )