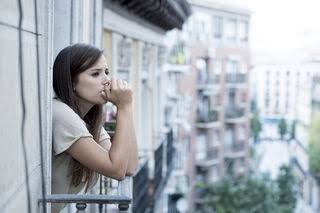 We don't often choose loneliness. But when it starts disturbing us, it means we should take charge and make a change. There are few difference between feeling alone and being alone. Some people are surrounded by family and friends and still they have this feeling of emptiness. Here some things that you can do if you feel alone lonely:
Close your eyes and breathe
You have to go to a place where you will feel very comfortable. If is possible, light some. candle and incense, and then stay in your state of comfort. Close your eye gradually and take a deep breath through your nose while seating. 
Treat yourself as a child
Children always form the habit of talking to themselves. You have to adapt to this rule. You should behave like a child and conversate with Yourself. Treat yourself with the utmost sweetness and understanding. If you have trouble, be patient, it will pass.
Content created and supplied by: TelMize (via Opera News )