Child-birth is a natural phenomenal which occurs after the coming together of two distinct genders until sciences found a way around it through various means (in-vitro fertilization comes to mind).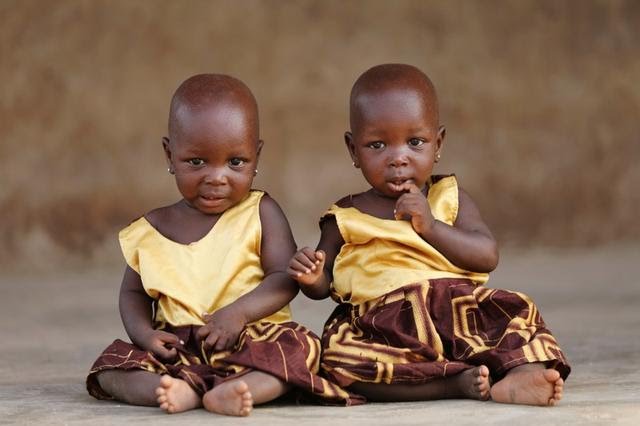 Of the many cases of child-birth, relatively scarce is the birth of twins or triplets or more. Aside for regular case of a lone child, sometimes a woman may be pregnant and eventually give birth to more than one child called twins for two children, triplet for three children and more.
It is amazing to discover that a particular tribe in Nigeria, seems to give birth to more twins than it occurs everywhere else in Nigeria and almost the whole world. This is the Yoruba tribe, the second largest ethnic group in Nigeria, who occupies the south-western part.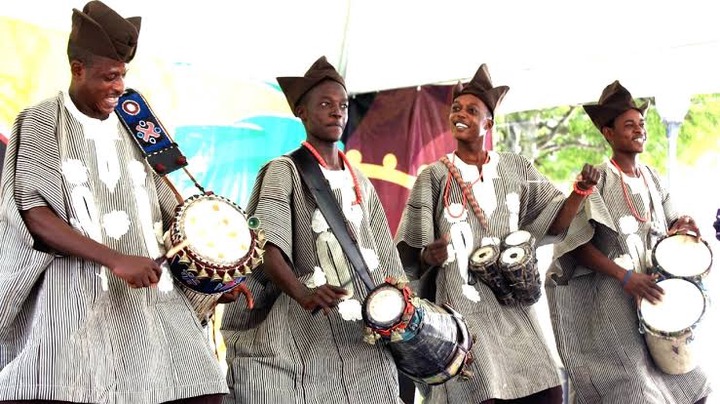 Why the Yoruba seems to enjoy this is unknown and unexplained, however, an indigene of a famous town in Yoruba land, known for its exceptional twin population, Igbo Ora, in Oyo state had this to say.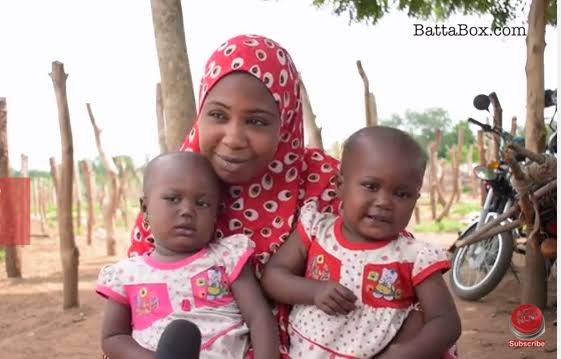 Picture of a woman with her set of twins in Igbo Ora. Source: Google.
"Because I eat okra leaves a lot, I gave birth to eight sets of twins," she said.
The town entrance is donned with a structure with a bold imprint "IGBO ORA, THE NATION'S HOME OF TWINS"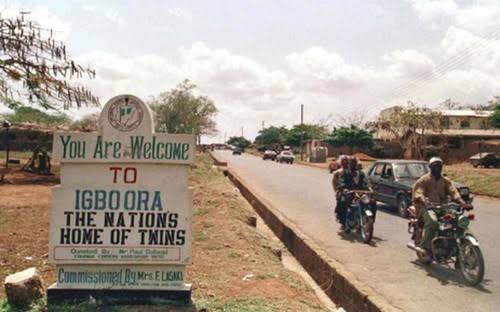 Traditionally, they believe if you prepare and eat the Okra soup immediately, without storing, there's the high probability that you'll give birth to twins. The diet, is believed by many of the inhabitants to be the reason for their regular twin birth.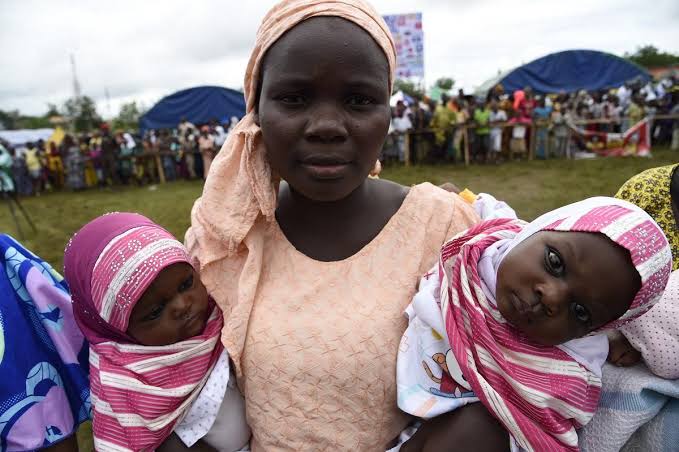 However, this is not a scientific explanation.
The reason as believed by most people is that, inter-marriage among people who have given birth to twins and as such carries the gene, is the cause of the constant twin birth.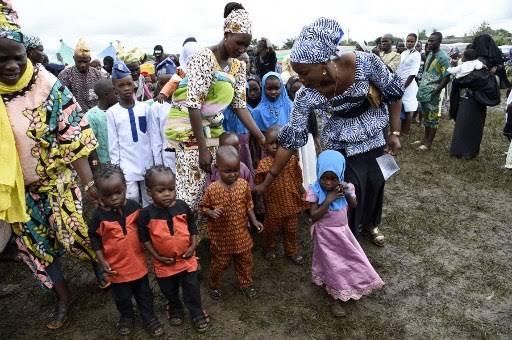 That the gene of these people is concentrated and focused in that particular environment makes it quite easy for them to give birth to twin children. This is the plausible and best scientific explanation given to this phenomenon of regular twin-birth in Igbo Ora.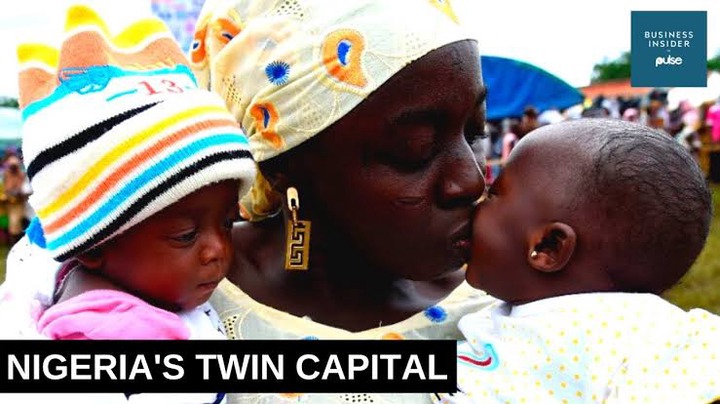 The South-western State of Ogun too has its fair share of huge twin populations. Mary Slessor, an European missionary is to be appreciated for her role in ending the killing of twins in Nigeria in late 19th century.
Summarily, every tribe in Nigeria has its shares of considerable twin population but the Yoruba ethnic group has the largest concentration in Nigeria and one of the highest twins concentration in the world.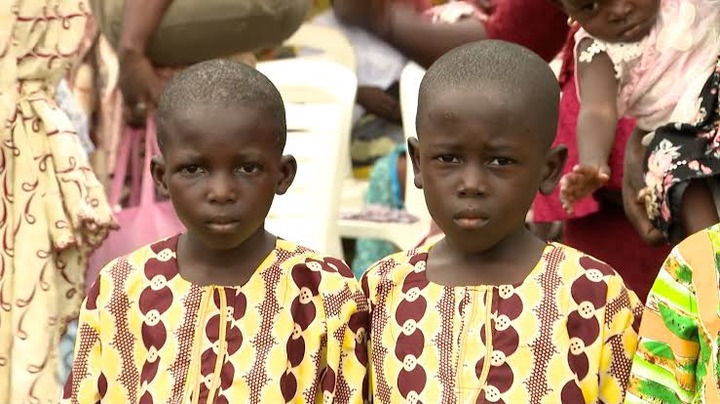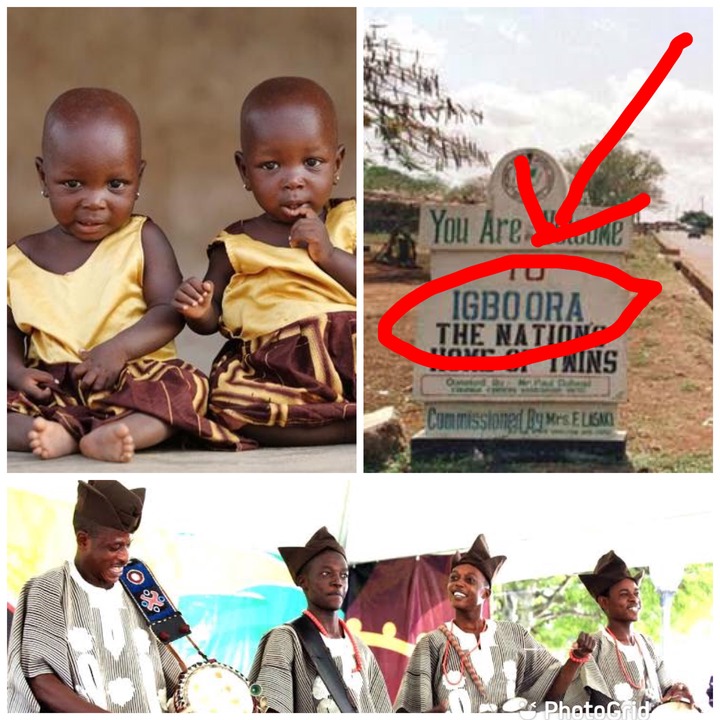 In your own view, what could possibly be responsible this? Let's discuss in the comment section below. Like, follow this page if you find it educative. Share for your friends to see.
NB: Every picture used in this article were gotten from google.
https://www.google.com/amp/s/mobile.reuters.com/article/amp/idUSKCN1RL1A9
Content created and supplied by: Sabbatical (via Opera News )